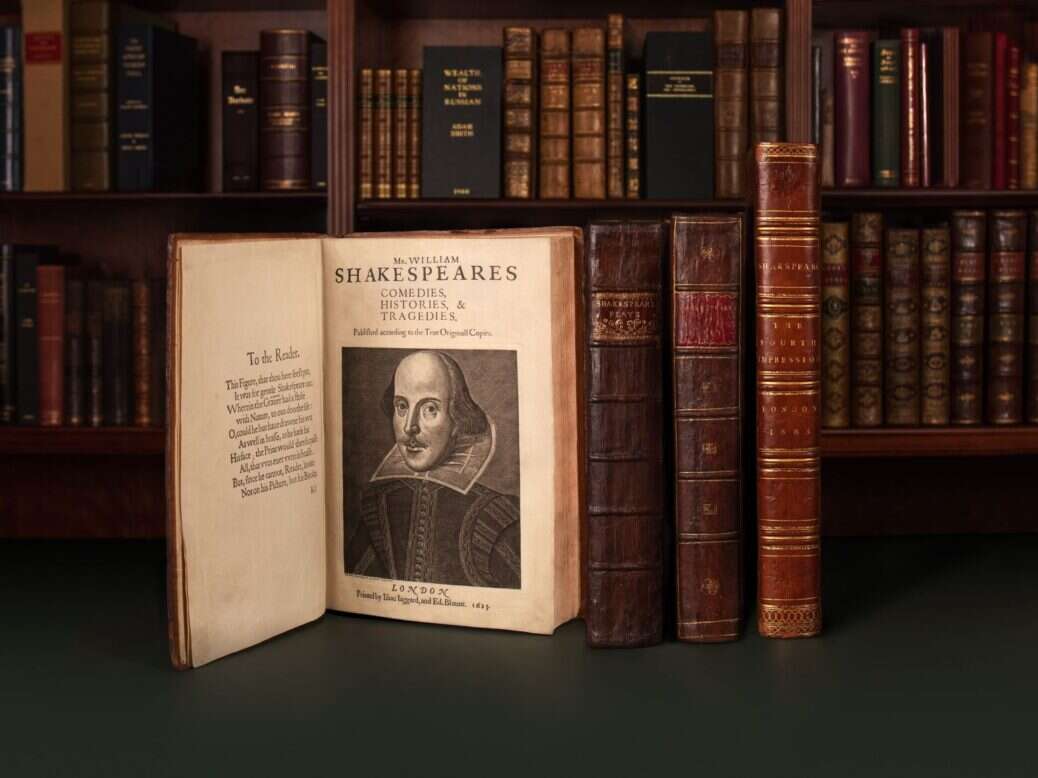 Tucked away on a quiet street in the heart of Mayfair, Peter Harrington is the type of bookshop that transports you back to another time. Mahogany shelves line the walls; the most precious leather-bound volumes encased behind glass. But the real treasures are downstairs. I have come to see copies of Shakespeare's four Folios and a first collected edition of his poems from the 17th century – among the most important printed works in literary history.
The landmark offering is set to go on sale for a cool $10.5m. It's the first time in over two decades that all five volumes are available to buy together (although each can be bought individually), and the first time in living memory they are being sold by a bookseller instead of an auction house.
This evening, owner of the London bookstore, Pom Harrington, and senior specialist, Adam Douglas, are hosting an exclusive event with a handful of distinguished collectors before exhibiting the folios at the New York International Antiquarian Book Fair at the end of April. The sale, they tell me, is strictly first come first serve: "The gun goes off now."
[See also: The World's Most Expensive Champagne Sells for $2.5m]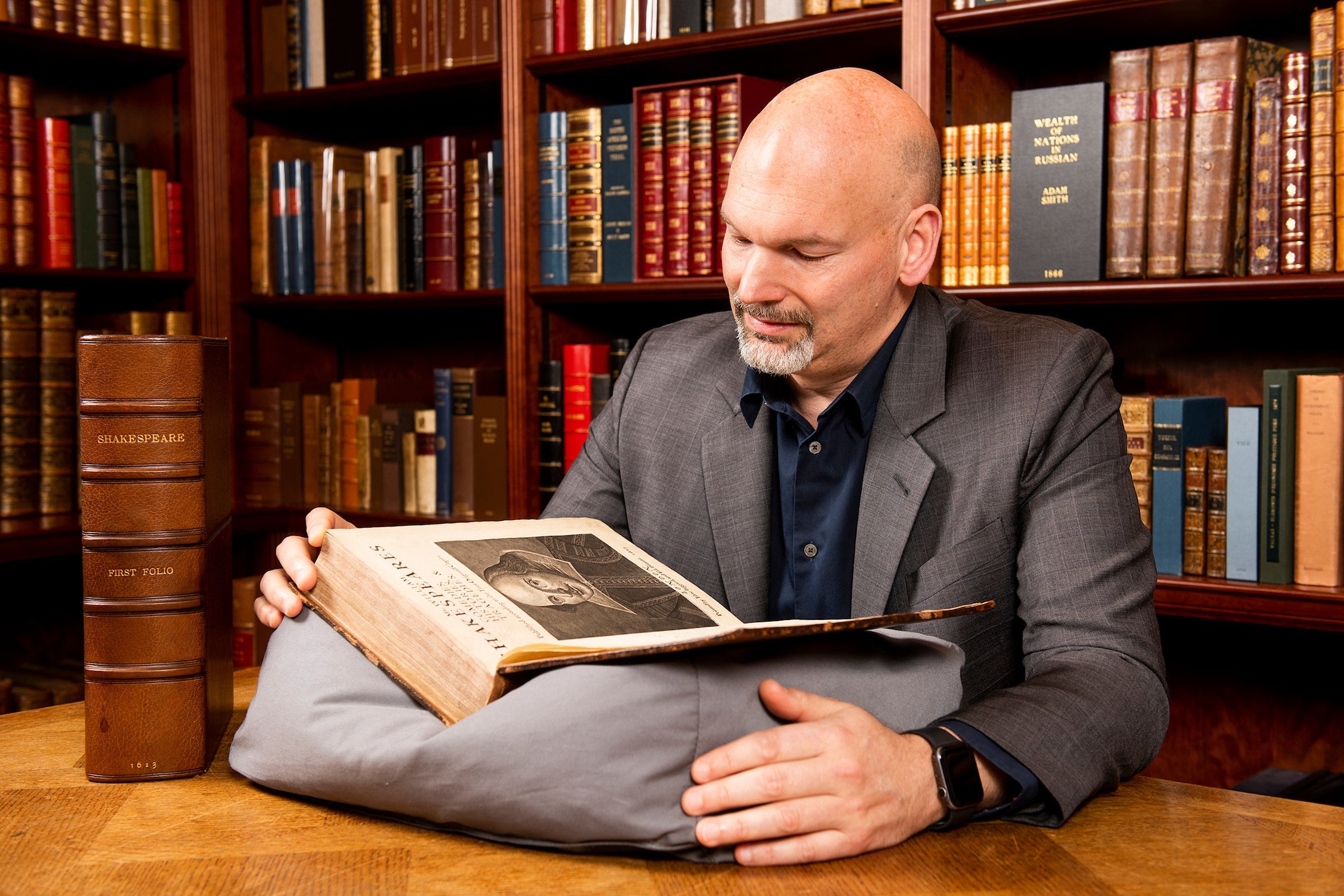 Remarkably, when I'm ushered downstairs to see the folios there is no glass case. In fact, Douglas isn't even wearing gloves. Catching my nervous glance, he assures me the 400-year-old works are safe to be handled. "Clean, dry hands are all you need to turn the pages," he says with a grin. "With white gloves you actually run the risk of tearing the paper – you need to be able to feel it."
The excitement from Harrington and Douglas is palpable; it's a sale that has been a long time coming. With the 400th anniversary of the publication of Shakespeare's First Folio fast approaching, they were eager to do something special to mark the occasion.
And so they embarked on a quest to gather all four folios to bring together for a landmark sale. As you would expect, this wasn't easy. The star of the show is the First Folio priced at an eye-watering $7.5m. Compiled in 1623 – seven years after Shakespeare's death – by two of his friends and fellow actors, it brings together 36 of his plays, half of which had not been published before and might otherwise have been lost.
"They never would have seen the light of day and Shakespeare wouldn't be the playwright he is now recognized to be if it weren't for this," says Harrrington, carefully removing the First Folio from its case.
Save for a few tiny marks left by early readers, it's in astonishing condition. "There's a lovely crackle to the leaves still," smiles Douglas, leafing through the pages before stopping at Macbeth. It's something the senior specialist has had his eye on for many years.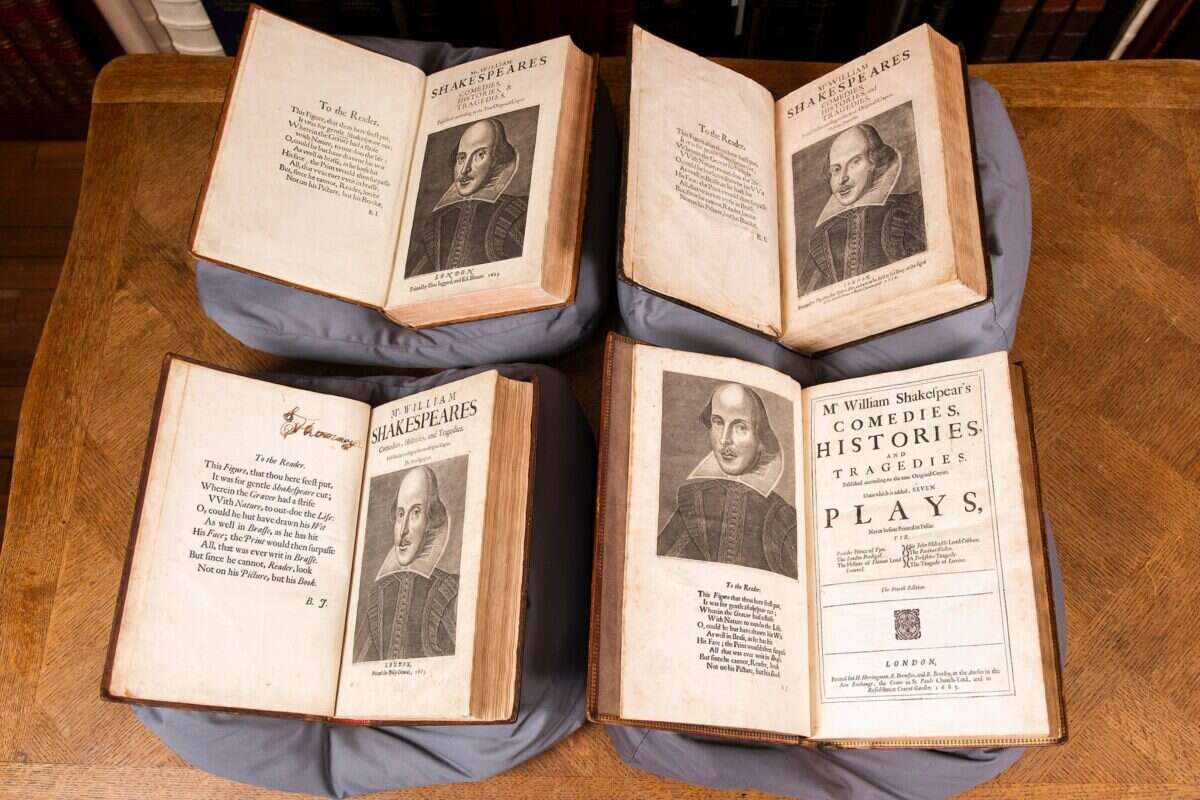 This particular copy was bought by Lord Hesketh at a London bookseller in 1950 for £5,000 – a huge sum of money at the time. It was purchased in 2010 by its current owner – details of whom remain secret – and held onto for over a decade before Harrington finally managed to persuade them to sell it.
What sets it apart? "In terms of copies circulating in this condition, there are very, very few," explains Douglas. "This is arguably the nicest example of the First Folio come to market."
While around 750 copies are thought to have been printed, just 232 are known to exist worldwide, with 27 in private hands and only 14 in the UK. "Probably half of those are still sitting in the country castles they were originally put in," says Douglas.
The First Folio on sale at Peter Harrington has not been washed – a common practice in the 19th century which flattens the paper – and has a late seventeenth or early 18th-century English calf binding with crisp, clean pages. "In the world of book collecting you want to have it as close to the original condition as it was born in," says Harrington. "This represents that very nicely."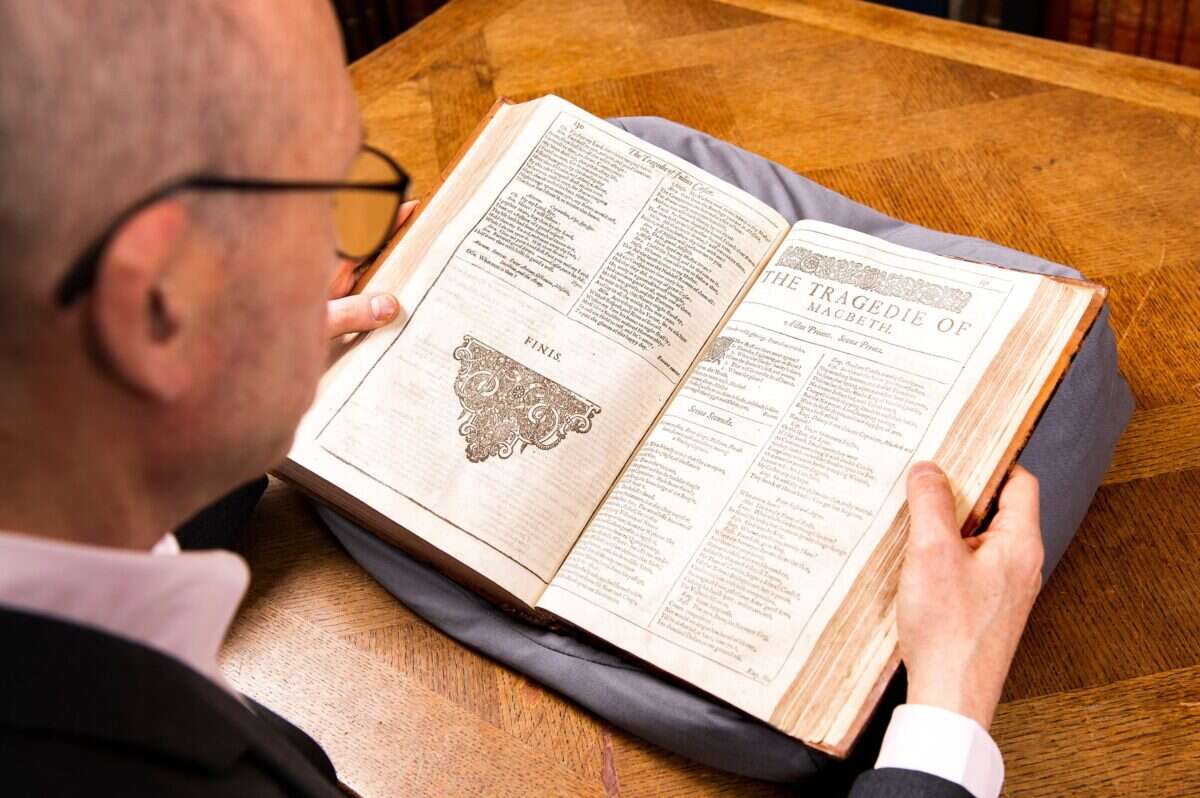 Harrington also managed to track down an elusive first issue of Shakespeare's Third Folio – the rarest of all four folios, probably because many copies were destroyed in the Great Fire of London in 1666. This particular copy – one of only three to remain in private hands – is on sale for $1.5m.
The First and Third Folio are on offer alongside the Second Folio (priced at $550,000), the Fourth Folio (costing $225,000) and an extremely rare first collected edition of Shakespeare's Poems which brings together all but eight of the sonnets – on sale for $750,000.
Together, says Harrington, they represent an "incredibly important object of British history – it's a trophy piece as much as anything else."
Does he feel protective about the precious volumes finding a good home? "I've got a few ideas of where I would like them to go," he tells me. "[The First Folio] is well represented in libraries so I don't feel like the public have been denied an opportunity to see it; I think it's legitimate to go to a collector."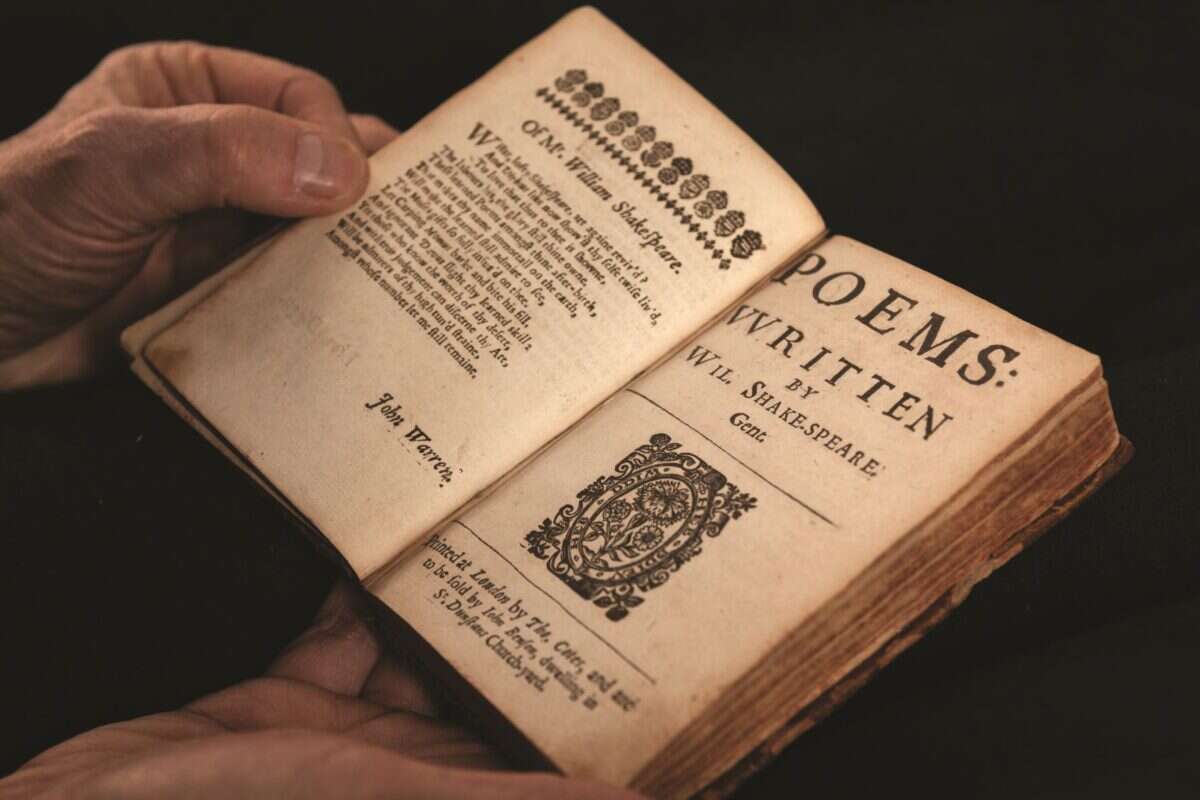 And, while he concedes "there aren't too many people in the world who can literally write a check" for millions of dollars at the drop of a hat, he is confident they will find a buyer within the next few weeks.
As he starts to slip the First Folio back into its case, I ask whether he worries about a thief getting their hands on the prized volumes. We are, after all, sitting in a room with works about to be sold for over $10m.
"Tom Cruise could do it," chuckles Harrington. "But to be honest if somebody broke in, they'd probably take the Harry Potter."
[See also: Aston Martin DB5 From 'No Time to Die' Sells for $3.1m]