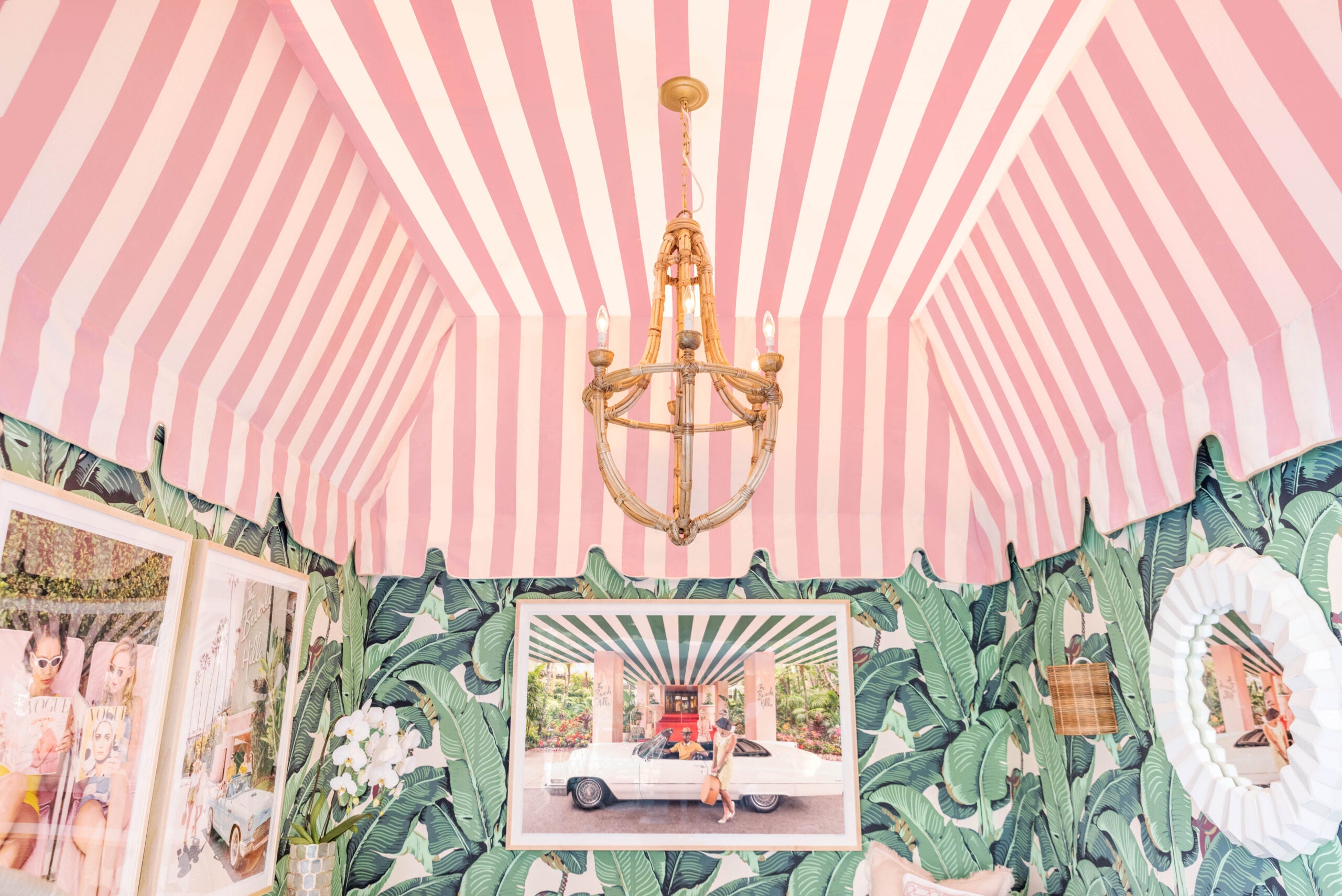 The Beverly Hills Hotel has partnered with world-famous photographer Gray Malin to create a pool cabana that befits its glamourous reputation. The Gray Malin Cabana has been designed to stand out as a beacon of chic luxury in Hollywood's go-to destination.
As Malin's first comprehensive design project, it marks a milestone for his ever-growing brand. He used his years of expertise in photography to create a usable piece of fine art that reflects the history of the hotel and offers guests the casual luxurious leisure that it is synonymous with.
Malin was inspired by the same chic Californian style that runs throughout the Beverly Hills Hotel. The hotel's signature banana leaf wallpaper was an obvious choice. It was originally designed by CW Stockwell and has graced the walls of The Beverly Hills Hotel since it was first installed in 1949.
The Gray Malin Cabana also features an upgrade to the fabrication of the canopy, incorporating a custom look with eye-catching pink and white stripes. Anyone walking past is left in no doubt that the cabana is different from the others.
"I am thrilled to finally share this project at The Beverly Hills Hotel which highlights my passion and aptitude for interior design, allowing guests to step into one of my photographs," said Malin. "With the tremendous history of the property in mind, I was inspired to create a space that paid homage to its glamorous past while putting a modern and personal spin on my custom cabana experience."
Meticulous attention has been paid to the finer details. The decorative pillows are hand-stitched, a new outdoor umbrella with elegant tassels, and vintage props have been styled to complete the look. Of course, it would not be a Malin project without some stunning photography, and his recent project with the hotel was perfect to adorn the walls.
The collection celebrates the heritage of the property, inspired by its grounds and history while incorporating Malin's signature modern-day style. Scenes of beautiful people in vintage wardrobe and props from the 1950s and 1960s capture the jet-set lifestyle and splendid luxury of Los Angeles' Golden Age.
"We look forward to providing our guests with an enhanced cabana experience that will lovingly highlight the pool's legendary history," says Edward Mady, regional director and general manager. "Gray Malin did a wonderful job maintaining the hotel's timeless Hollywood design while also incorporating his signature whimsical and vibrant style."
The Gray Malin Cabana is available to hotel guests online and costs $500. dorchestercollection.com