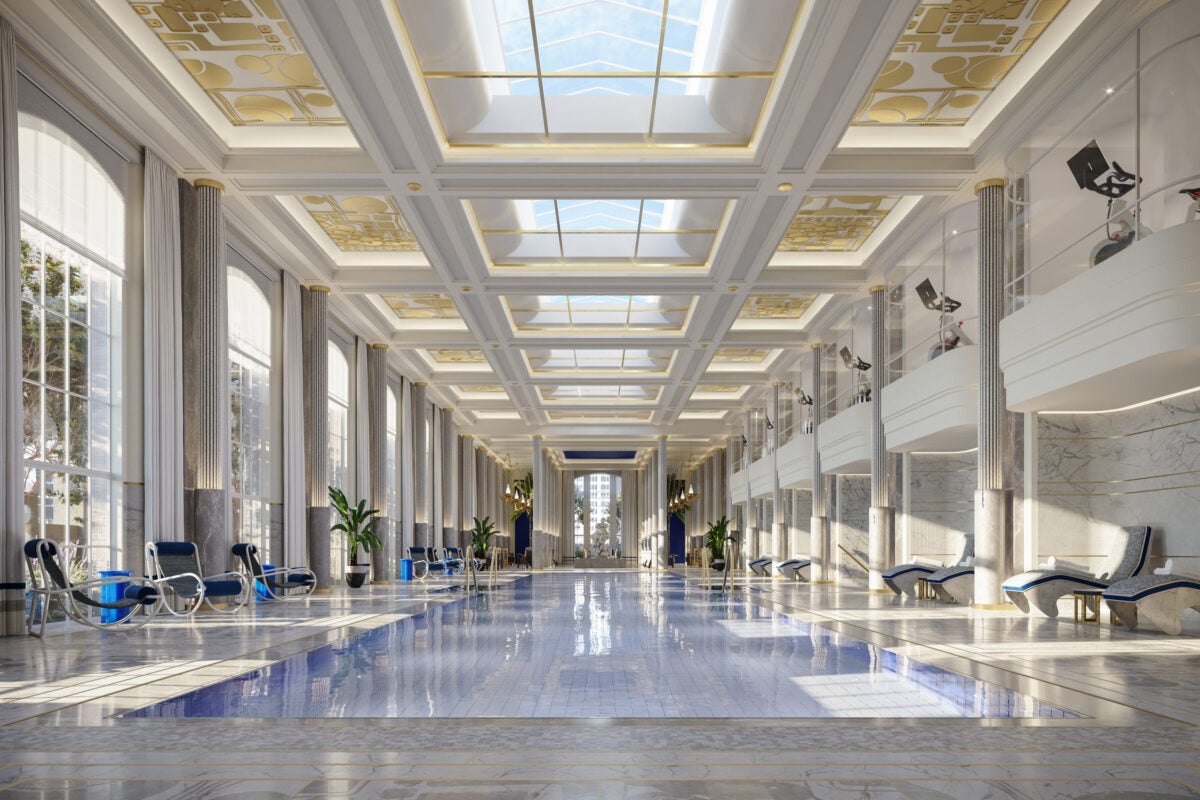 With Covid-19 sending much of the world into lockdown, real estate is one of the few industries to have continued. Investors seek financial safe havens in times of uncertainty and there a few things safer than property. But how do you attend a viewing during lockdown? The Towers of the Waldorf Astoria Residences in New York has an answer: go virtual.
Three hundred and seventy-five residences are under construction in the upper floors of the historic Waldorf Astoria building in New York. It is part of a huge restoration program that aims to bring the hotel back to its former glory. Valued between $1.7m and $18m, the sale of the luxury residences will go a long way to funding the $1bn project.
We were given a first look at the residences in early March, just weeks before New York became the center of the US's Covid-19 outbreak. As a result, gallery appointments have been suspended until further notice, but viewings can continue thanks to the state-of-the-art virtual tour that allows interested buyers to explore one of the opulent apartments and some of the shared spaces.
The interactive platform gives you a realistic view of what the finished product will look like and offers snippets of information about many design aspects. Want to know about the marble used in the bathroom? How about the story behind the incredible Steinway piano in the lobby? Just click on the areas of interest and all will be revealed.
Named The Towers, the residences are due to be completed in 2022. Each apartment is adorned with the luxury art deco details synonymous with the hotel's legacy. Interiors will be laden with sophisticated bronze accents, white and black marble, and herringbone surfaces.
All residents will be given exclusive access to over 50,000 square feet of private amenities. A stunning 25-meter swimming pool that overlooks Park Avenue is the most notable feature.  The pool room is a dramatic double-height space illuminated by a restored skylight.
Speaking earlier this year, Andrew Miller, CEO of owning company Dajia US, said: "We have embraced a profound responsibility as the stewards of the Waldorf Astoria and assembled an incredible team to bring an unmatched residential product to the New York City market.
"For almost 100 years, the Waldorf Astoria has been New York's 'Unofficial Palace,' and was famously anointed by Conrad Hilton as 'The Greatest of Them All.' Now, with residences for sale for the first time, buyers from New York and all over the world can call it home."
Click here to explore the Waldorf Astoria Residences gallery
Click here to explore a model residence at Waldorf Astoria Residences