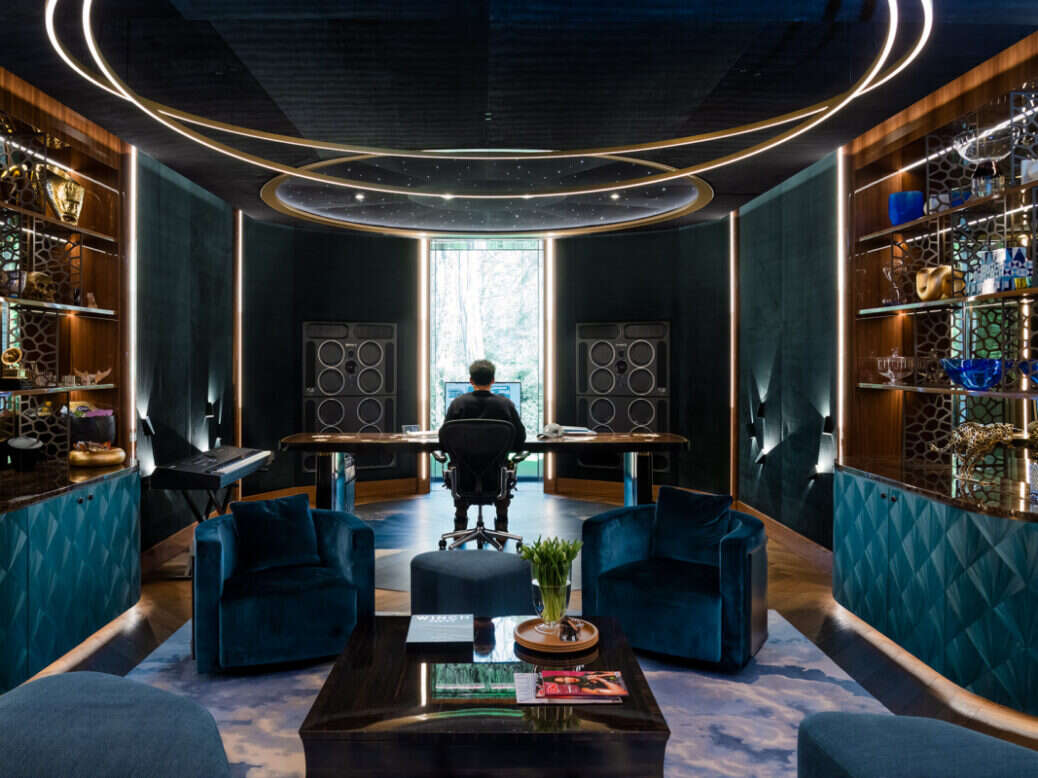 Best known for its iconic yacht and aircraft interiors, Winch Design is charting new territory with its latest project: a stylish new recording studio for Grammy Award-winning DJ, Afrojack.
At first glance, you could be forgiven for thinking you'd stepped onto a luxury ship. Indeed, the design for the studio took inspiration from the Dutch music producer's love of superyachts.
This is, first and foremost, a place for the electronic dance music icon to relax, unwind and produce music. Winch Design worked closely with Afrojack to create the studio – dubbed 'Project Antwerp' – in his home city.
[See also: What Do We Know About Jeff Bezos and his Yacht?]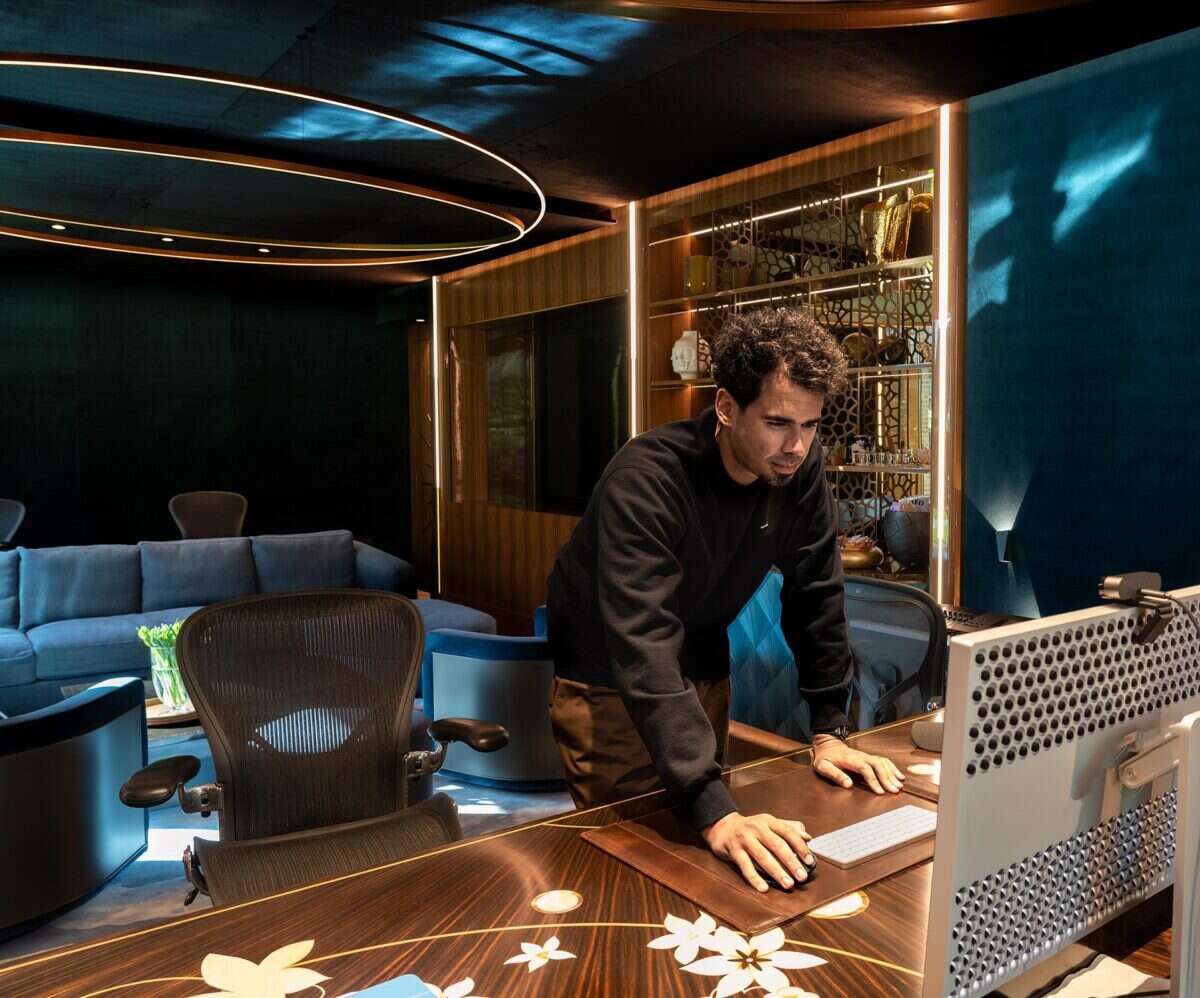 A beautiful walnut door inlaid with a bronze Art Deco-inspired star-burst motif sets the tone. The studio itself is decorated in shades of midnight blue, with fabric paneling adorning the walls. Plush velvet chairs sit atop a feature rug inspired by inky storm clouds while the overhead statement ceiling light is made from overlapping rings that evoke a starry night sky.
At the other end of the room lies a bespoke inlaid desk, and Afrojack's keyboard and speakers. A drinks cabinet finished in intricate teal straw marquetry ensures the studio is also a place to socialize with artists signed to his label. The full-height windows are framed by concealed black-out blinds which means there will be no prying eyes, either.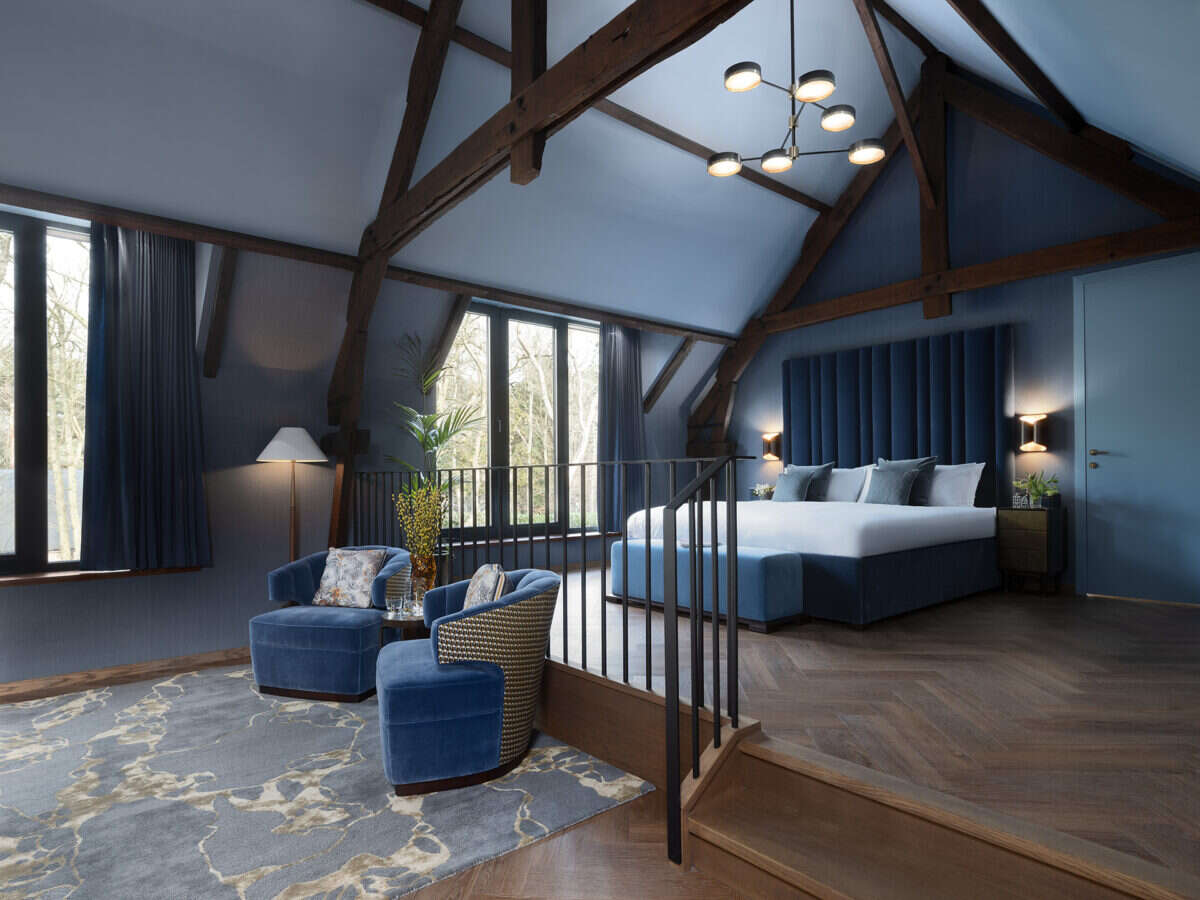 Beyond the main studio, there are five other rooms to accommodate collaborators and guests. Featuring exposed wooden beams and elegant parquet flooring, the rooms are reminiscent of a New York City loft.
"I'm incredibly happy with how Project Antwerp turned out and all of the detail and planning Winch put into something that's so special to me," said Afrojack, following the completion of his new studio.