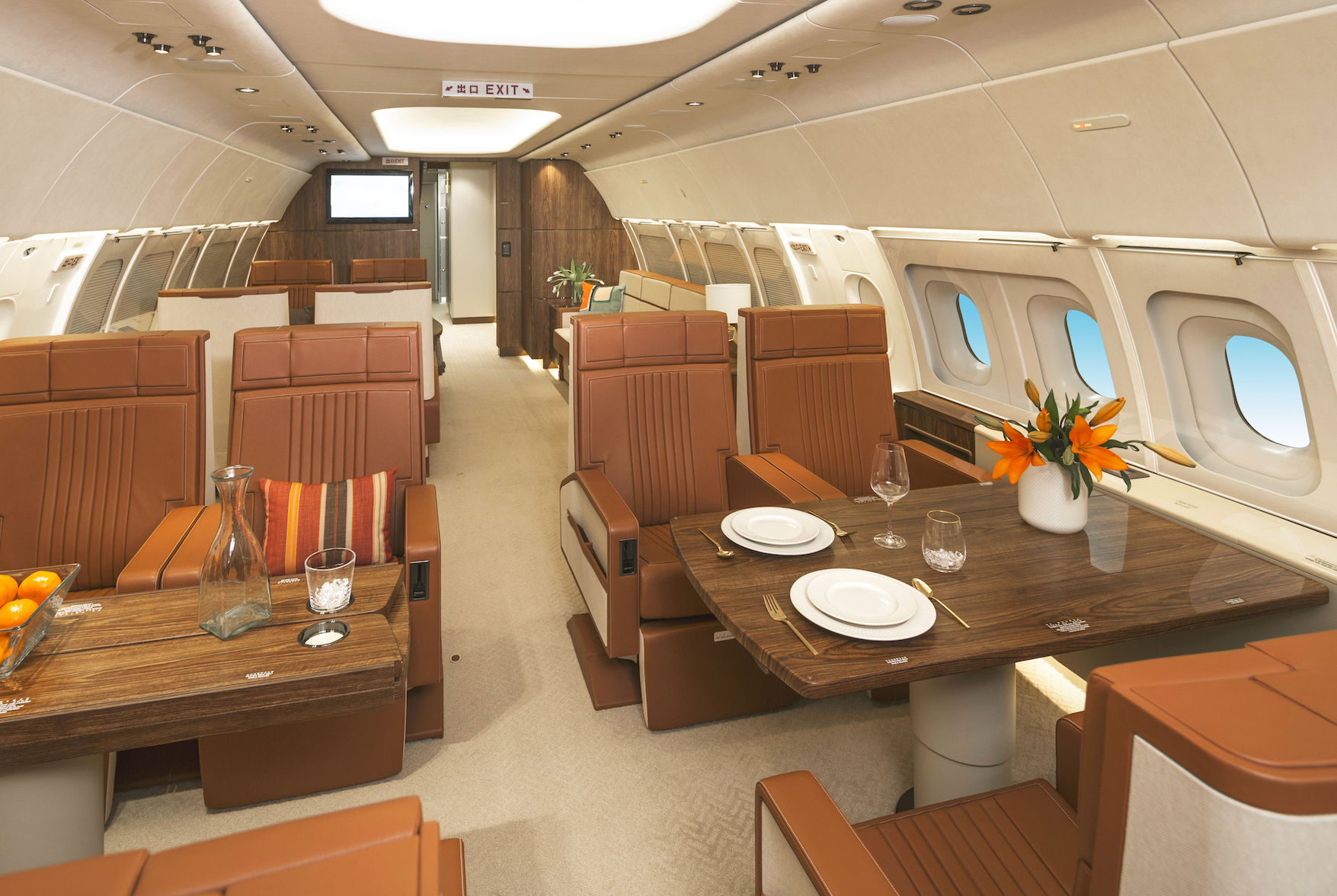 The Asian Business Aviation Conference and Exhibition (ABACE) is officially open April 16 through 18 in Shanghai and will be hosted once again at the Shanghai Hongqiao International Airport in partnership with Shanghai Airport Authority. The conference attracts entrepreneurs, wealth creators, aircraft-purchase decision makers and UHNW attendees from across China and the rest of Asia.
ABACE, which first debuted in 2012, is a place where the best in business-jet aviation manufacturers and service providers congregate to debut the latest news regarding aircrafts, programming and technological developments. Major manufacturers including Gulfstream, Dassault, Textron, Boeing Business Jets, Bombardier Business Aircraft, Embraer and Airbus will be in attendance this year.
Attendees will get a chance to be face-to-face with some of the most important names in aviation and get a first-hand look at all the exciting projects, as well as tour flagship planes from across the board. Service providers, including VistaJet, will bring their flagship planes and be on-hand to talk about all of the new exciting programming they've recently launched as well as plans for 2019 and beyond.
Here are a few things we're excited about this year:
Dassault's Long-Range, Large-Cabin Falcon Line
China makes up nearly 80 percent of the Falcon 8X and 7X markets. This year, Dassault will showcase the Falcon 8X's incredible custom configuration options and large-cabin interiors. This year, the company will show off the aircraft's lightweight noise-absorbing materials (resulting in an ultra-quiet cabin, one of the quietest in business aviation), as well as high-speed connectivity capabilities, its spacious interiors and much more.
Airbus Corporate Jets ACJ319
Airbus is highlighting its ACJ319 this year. We love this plane for many reasons, including its Hermès-designed cabin, two spacious lounges, dining area and a private office/bedroom. With room for 19 passengers, this is the ultimate in both business travel and leisure. ABACE 2019 marks the first time the company will officially show this aircraft.
Textron Aviation's Leading Aircraft
Textron Aviation will bring the Cessna Citation Latitude, Beech King Air 350 and Citation XLS to the show this year. Ranging from a midsize business jet to a turboprop aircraft, these planes are extremely popular in Asia. Guests will be able to tour each side by side to see the difference between each plane and the ideal mission for each.