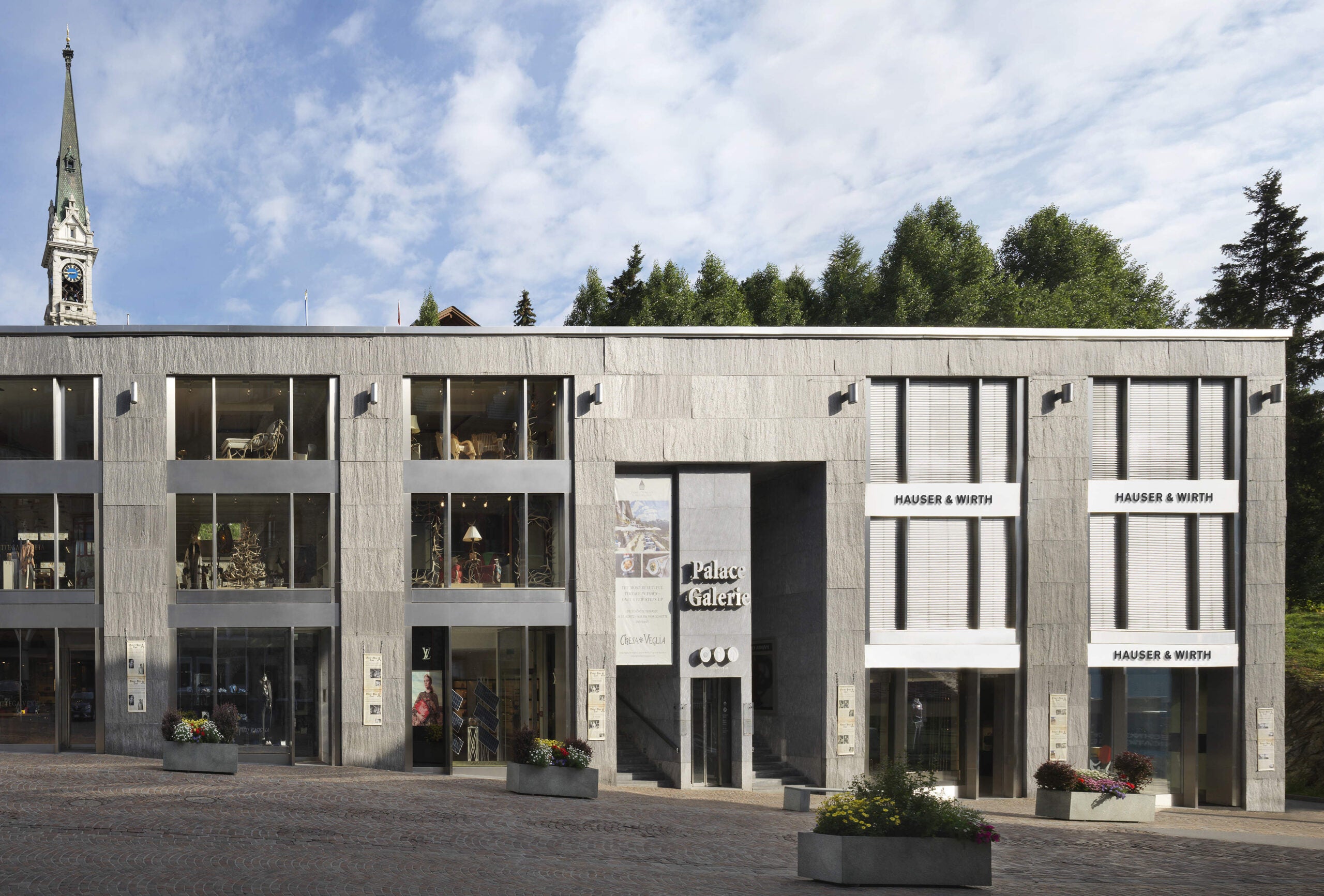 Since the first gallery was founded in 1992 in Zurich, Hauser & Wirth has found its way into New York, London, Los Angeles, Hong Kong, Somerset and Gstaad. And now the gallery for contemporary art is preparing for the December 2018 opening of its next location, Hauser & Wirth St. Moritz – the ninth gallery in the Hauser & Wirth collection.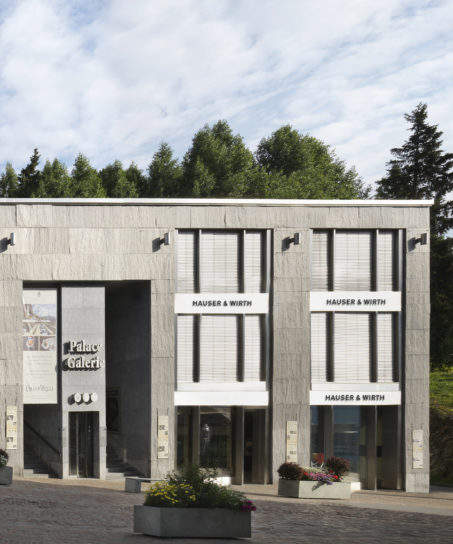 Finding a new home here in Switzerland's Engadin Valley, the new space will act as a natural extension of Hauser & Wirth's presence in its native country, occupying the Palace Galerie space in the center of this Alpine town.
In this 4,400 sq ft exhibition space spanning three floors of the building owned by Badrutt's Palace Hotel, the gallery will begin to welcome guests in with an inaugural exhibition of works by the renowned late French-American artist, Louise Bourgeois.
The site itself is being remodeled by the architect Luis Laplace who has already undertaken a number of projects for the gallery group, including the interior design of Le Vieux Chalet in Gstaad and the restoration of the 18th century farm buildings turned contemporary exhibition space in Somerset, UK.
Having been home to the Giacometti family and the Alpine painter Giovanni  Segantini, St. Moritz has long been an enclave for art. And many creatives who've passed through the region have been inspired by the spectacular scenery, from philosopher Friedrich Nietsche and writer Thomas Mann to the artists Gerhard Richter and Joseph Beuys. The first gallery was opened here in 1963 by Bruno Bischofberger and now the town is home to a number of modern and contemporary art spaces.
Hauser & Wirth St. Moritz will host a program of exhibitions focusing on contemporary artists and 20th century masters, along with a series of events and educational activities related to the work on display. The gallery is also set to collaborate with Badrutt's Palace on projects that complement the exhibitions.
Commenting on the opening, the president and co-founder of Hauser & Wirth, Iwan Wirth, says: "Our new gallery in St. Moritz represents a return to my earliest steps into the art world and speaks to our DNA as a Swiss gallery. I organised my first show in St. Moritz in 1987 at age 17, an exhibition that included works by Daniel Spoerri, Le Corbusier, and Marc Chagall. Three decades later, we are delighted and honored to open Hauser & Wirth St. Moritz. The rich cultural history of the Engadin Valley is distinctive, colored by many of the artistic figures that inspire our work today. We are continuing to build on the legacy of the original St. Mortiz trailblazer Bruno Bischofberger, and of such titans as Alberto Giacometti and Joseph Beuys. And we look forward to collaborating with Badrutt's Palace on exciting artistic ventures and to introducing a new audience to the work of our artists and estates."
Keep up to date on the gallery's news by going over to hauserwirth.com.