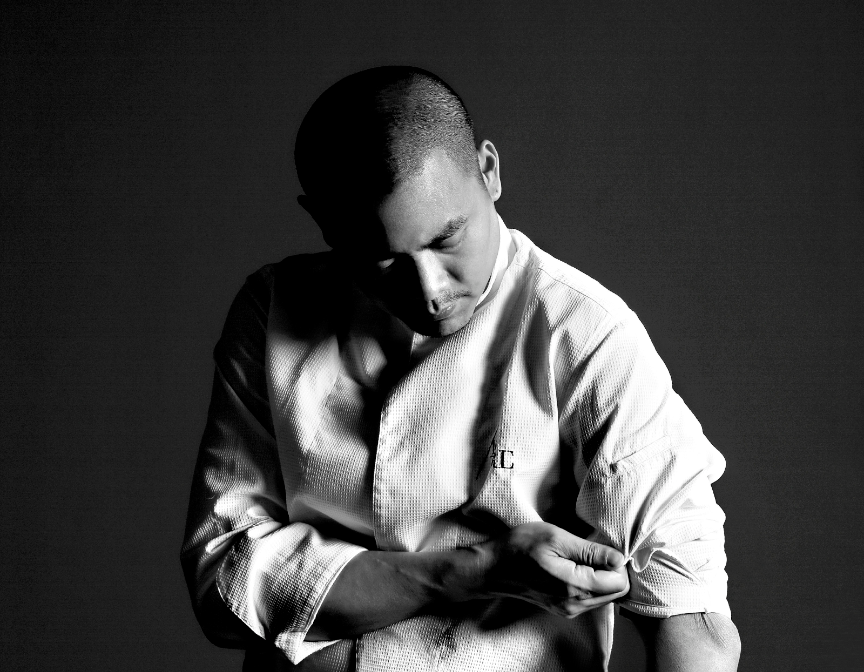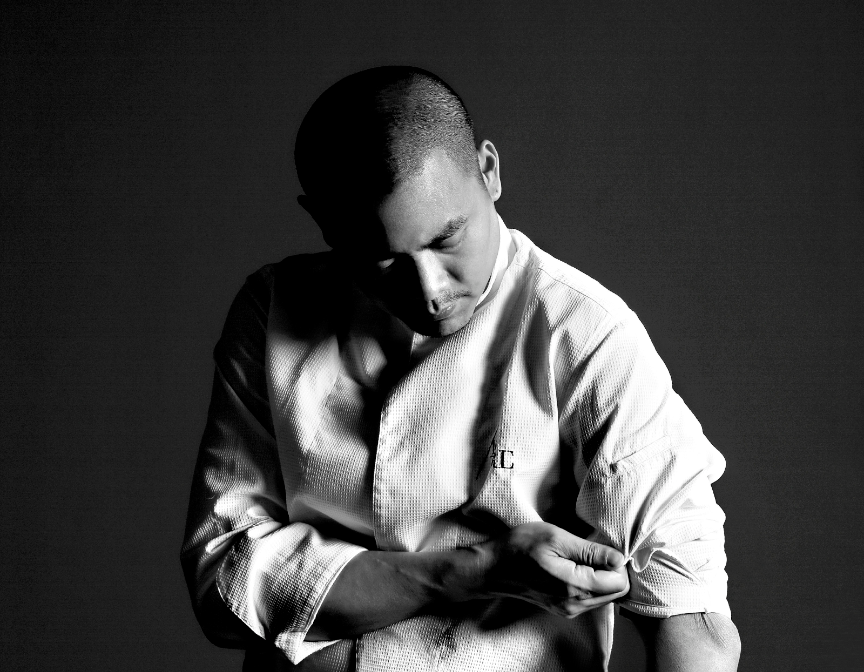 By Lauren Jade Hill
As a mainstay in the World's 50 Best Restaurants awards – currently ranked at number 32 in the world, and number three in Asia – Restaurant Andre continually garners accolades and rave reviews from across the globe. Tucked into a three-story heritage shop-house of Tanjong Pagar in Singapore, this is where the revered chef Andre Chiang showcases the unique cuisine he creates based around his distinct culinary philosophy.
Octaphilosophy brings together the eight elements Andre Chiang believes to be integral to gastronomy: unique, pure, texture, memory, salt, south, artisan and terroir. The menu at Restaurant Andre reflects each of these elements, and as the culinary identity Chiang has created for himself, this is what has brought him such widespread acclaim.
Having trained under some of France's most esteemed culinary masters, the Taiwanese chef fuses the principles of Southern French nouvelle cuisine with his own Asian roots and hints of Mediterranean influence. Each of these unique plates is then paired with biodynamic wines from small-production, artisanal wineries across France.
And alongside being present each day in the kitchen of Restaurant Andre, Chiang is also the creative force behind RAW Taipei in Taiwan, and Parisian eatery Porte 12, while somehow finding the time to release the book Octaphilosophy: The Eight Elements of Restaurant Andre. This isn't the chef's only area of creativity, either; he even makes the restaurant's plates, chairs and artworks, as a skilled ceramicist and sculptor. We talk to the revered chef about his culinary success, and to find out what inspires such creativity.
You created Octaphilosophy as a framework for your cuisine. Has this stayed relevant as your career has evolved, and have you noticed any other chefs taking on your concept themselves?
Yes, this philosophy has stayed relevant as my career has evolved. These eight elements are with me the whole time, and they have been the essence of what I have created over the past 25 years. And I'm sure it will continue to for at least another 25 years. I have noticed that the idea of Octaphilosophy has made other chefs re-think their identity, too. Some chefs started to look at what they wanted their core message to be throughout the dishes they created. We cannot create without identity or a core message, otherwise it has no substance and becomes meaningless.
What influence do you think you've had on the dining scene in Singapore, and farther afield?
Singapore didn't have an internationally-known iconic restaurant of its own before I arrived. 10 years ago, when I arrived in Singapore, I saw the potential and the energy of a city that was craving a break-through, something unique of its own, and a transformation from having everything that other people have to having something other people don't have.
Restaurant Andre is a unique restaurant that serves only 30 guests every night, with no menu, a distinctive eight elements, daily changing dishes, and a farm of two hectares for its own vegetables, as well as only serving the best selection of natural biodynamic wines from France. Now we can say that we have given something very special to Singapore.
Do you continually create new dishes to reflect the seasons?
Yes, the restaurant is only open when I am there, and I am continually creating new dishes throughout the seasons, or faster than the seasons arrive most of the time.
Do you have a signature dish, or are there any that you've been especially proud of?
Warm foie gras jelly with a black truffle coulis is a dish I came up with in 1997. It was the first dish I created.
Are there any chefs you're particularly inspired by or whose cuisine you find exciting?
I'm excited by the work of French chefs Pierre Gagnaire, Michel Troisgros, Jacques and Laurent Pourcel, and Pascal Barbot (Chef Andre worked under each of these esteemed chefs, while honing his craft in France).
Do you have any new projects in progress?
I am working on a new book, which is about Taiwan's 24 micro-seasons. This includes everything we rely on from nature, from fruit and vegetables, to people and lifestyle. I'm looking at how we adapt the 24 micro-seasons to the cuisine of RAW Taipei. 
Restaurant Andre, Singapore