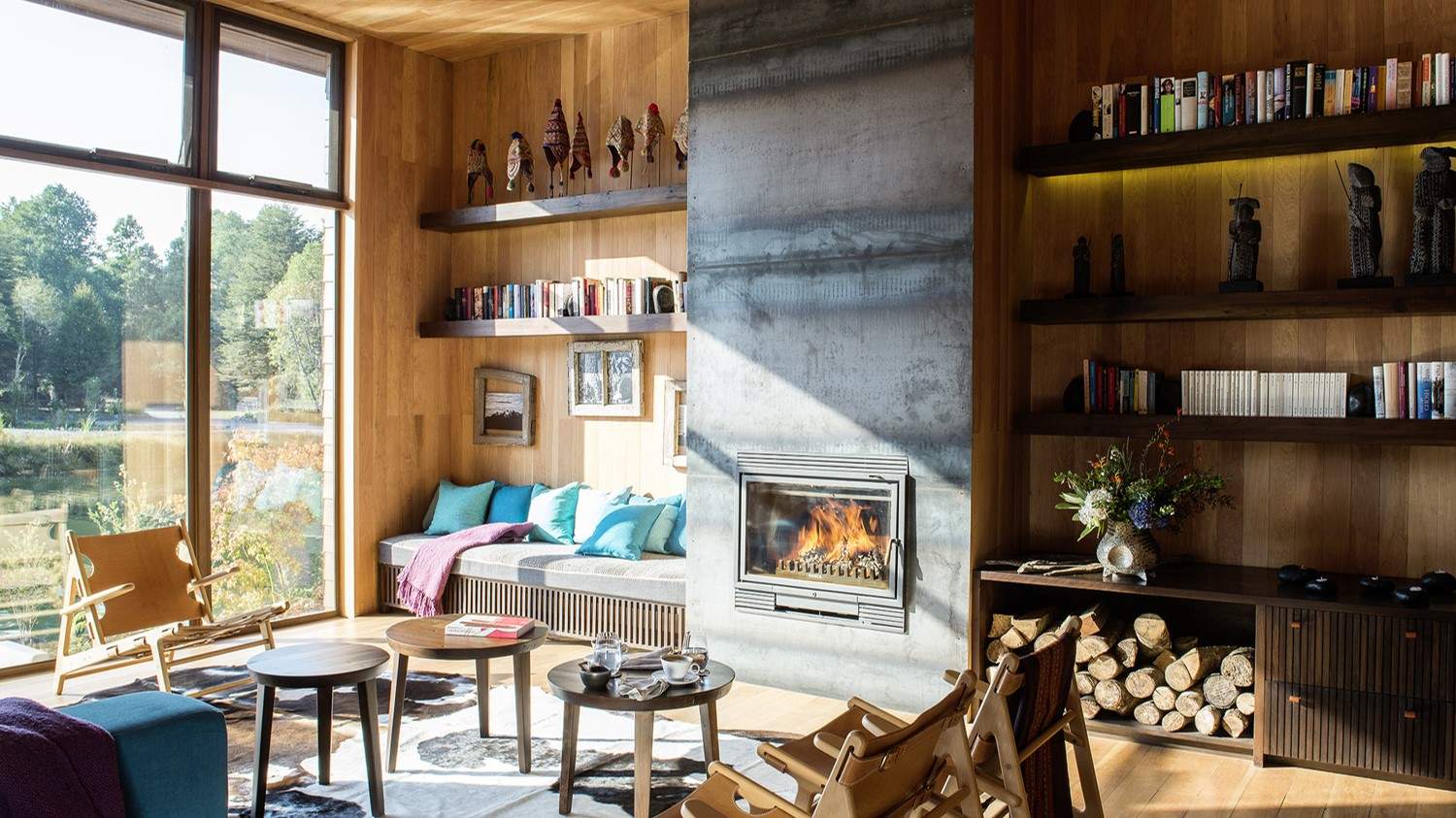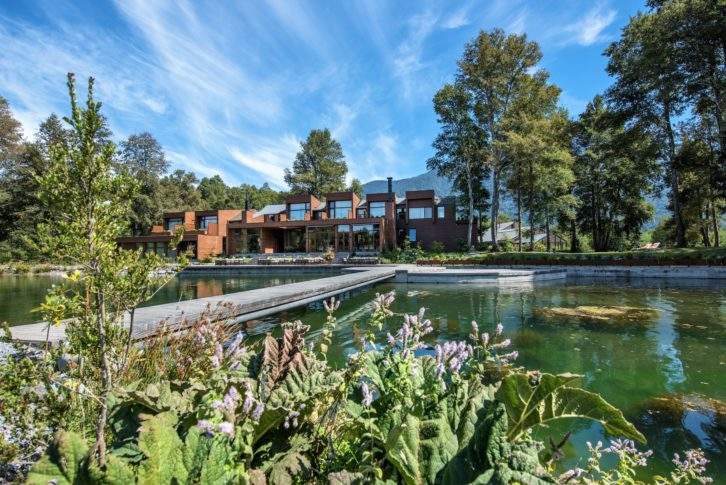 Up until now, the luxury travel group andBeyond has established all of its lodges, from private island resorts to safari hideaways, in remote pockets of Africa. But now the collection has expanded beyond these perimeters with the launch of andBeyond Vira Vira in Chile.
Tucked into the dramatic landscape of Chile's Lake District within 54 acres of working farmland, the lodge is ideally situated for exploration of the region's mountains, glacial lakes and verdant national parkland. Trek the hiking trails of Villarrica Volcano, horseback ride in the Cordilleras, try your hand at fly fishing and see the spectacular scenery from above on a scenic helicopter flight. In winter, skiing, snowboarding and snowmobiling become a part of the outdoor experience.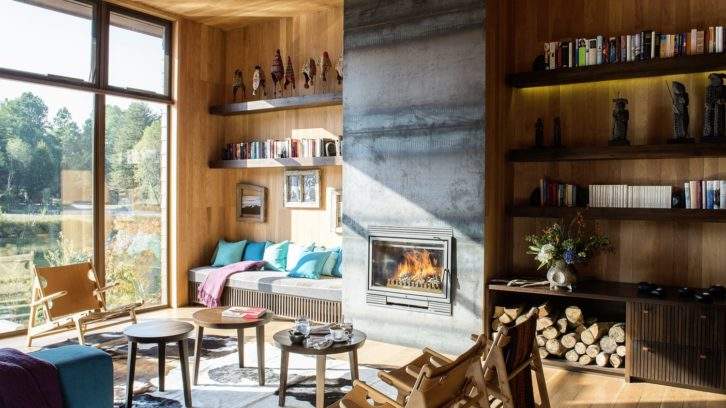 For an insight into the region's cultural identity, you can then pay a visit to a nearby textile workshop run by the local Mapuche tribe – the lodge itself reflects this side to the local culture too, through the integration of furnishings such as Chilean rugs, hand-woven tapestries, Mapuche artifacts and restored antiques.
For the design of its 12 villas, six suites and five-room hacienda, the lodge's owners, Michael and Claudia Paravicini, collaborated with a series of Chilean designers, including the architect and furniture designer Santiago Valdes, textile designer Marcela Rodriguez and interior designer Cristian Valdes, and artworks from local artists feature throughout.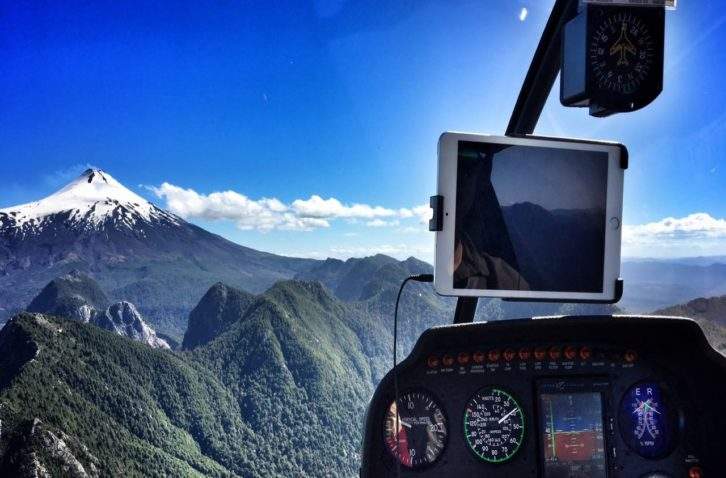 At the end of each day, which you can begin with an early yoga session, take the time to unwind in one of the lodge's two hot tubs, indulge in treatments at the intimate spa or curl up with a book in the library. And while you're here, dine at the lodge's celebrated farm-to-table restaurant (the farm also has an organic garden and cheese factory), or outdoors on the banks of the Liucura river, with Chilean wines from a collection of over 1,000 labels.
Find out more about andBeyond's latest lodge by going over to andbeyond.com.