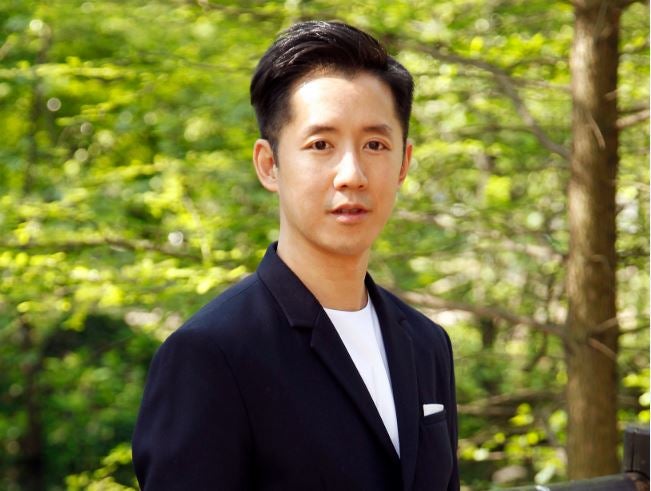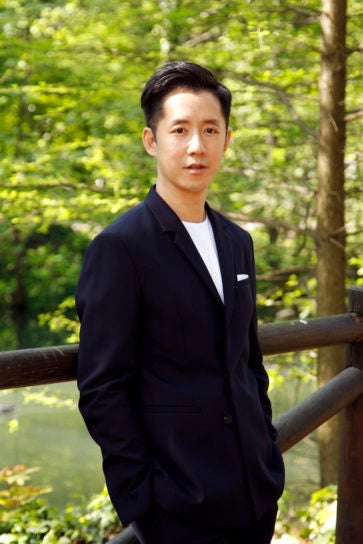 As one of Asia's most celebrated hotel designers, Andre Fu has received worldwide attention for his collaborations with fashion brands such as Louis Vuitton and Cos, and luxury hotel projects, which have most recently include the spa of Villa La Coste in Provence and the soon-to-be-completed Waldorf Astoria Bangkok. Opening at the end of August, this new luxury hotel in the Thai capital will be one of the most anticipated arrivals in Asia this year, with a dramatic design that pays tribute to the owners of the property, Magnolia Finest Corporation Limited, giving the effect of springing from the ground like a Magnolia flower while combining contemporary architecture with Thai artisanal tradition. In an interview with Elite Traveler, Fu talks about his inspired approach to these designs.
How would you describe your design style?

My designs embrace the ethos of relaxed luxury, whereby the essence of the experience and the focus on comfort is emphasized. It is modern, emotional and tactile.  It is a reflection of my life and an organic expression of cultures that inspired my aesthetics.
Where do you get your inspiration from?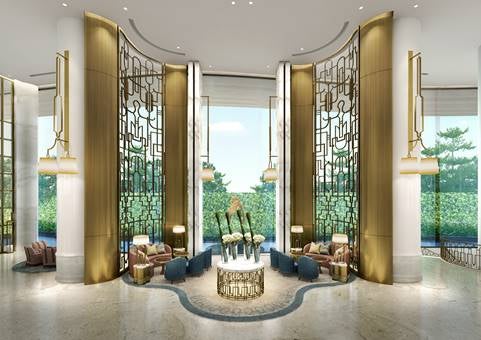 I have been lucky enough to be honored with unique design opportunities, from creating the Pavilion Suites for London's Berkeley Hotel, to working with collaborators such as Louis Vuitton for its Objets Nomades collective. My inspiration could be a certain visual imagery, a piece of music or a scent that naturally comes to my mind when I conceive a concept. Perhaps the most important source of inspiration is through in-depth discussion with my collaborators – some of whom are visionaries in history. The working relationship I typically prefer is a balance between respect and a mutual desire to challenge each other. To me, the process of curating an experience is probably the most intriguing and rewarding part of each project.
Which destinations around the world do you get the most design inspiration from?
I choose to work in destinations that I feel a connection with, then throughout the design process the in-depth research I do and interaction I have with local artisans and collaborators enrich my understanding of each place. It is my way of travelling – travelling through the creation of a project specific to that city.
How did you approach the interior design of Waldorf Astoria Bangkok?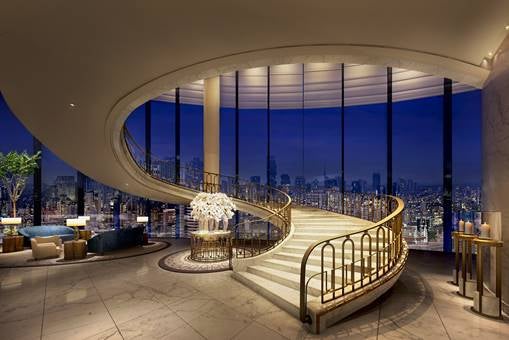 I always believe in creating experiences that are holistic in spirit – it is the layering of multiple elements that are combined to conjure a sense of experience. With Waldorf Astoria Bangkok, I really wanted to translate the story of my own visit to the legendary Waldorf Astoria New York as a child, weaving this memory within my interpretation of Thai culture, from the silhouettes of Thai dance within the architecture, to the floating glass lanterns that are reminiscent of Thailand's famous lantern festival. In the context of Waldorf Astoria Bangkok, we are creating a modern expression of Thai culture, while also conceiving the entire experience with a tribute to Waldorf Astoria New York's heritage.
How will the interiors here impact the guests' experience?
I believe guests shall be immersed in a world of juxtapositions – classic versus modern, pure versus intricate. This proposition makes Waldorf Astoria Bangkok a unique experience – one that is highly emotional and sensuous.
You've also just completed the spa at Villa La Coste – what makes the design concept there unique?
As befits a spa, I have tried to create a highly sensuous and seductive experience. Materials I used include rustic Cipria marble, brushed silver oak and local plastering. The effect is firmly located in the authenticity of Provence but with a contemporary, elegant luxury – both co-exist and complement each other. The spa is also decked out extensively with candle hurricane lamps to accentuate the atmosphere. The key feature is a dramatic double-height metal staircase that occupies an eight-meter-high semi-circular space, connecting the two floors of the spa. At the foot of the staircase is a pool of shallow water – the natural sound of rippling water is soothing as guests begin their journey into a world of tranquility.
What inspiration did you take from the destination for this project?
The final design is my response to the quality of light in Provence which is mesmerizing. I was also heavily inspired by the rustic landscape of the Luberon mountains while seeking to create a modern Provencal experience.
What projects are you working on next?
I am currently working on the Perrotin gallery's new artspace in Shanghai's historical Bund area. And a new chapter for Andre Fu Living for the home will be unveiled in spring 2019. It will include dinnerware, lighting, bedding and soft furnishings.
What aspirations do you have for the future in your design work?
In this modern world, it's to continue with my pursuit of creating experiences that are timeless.