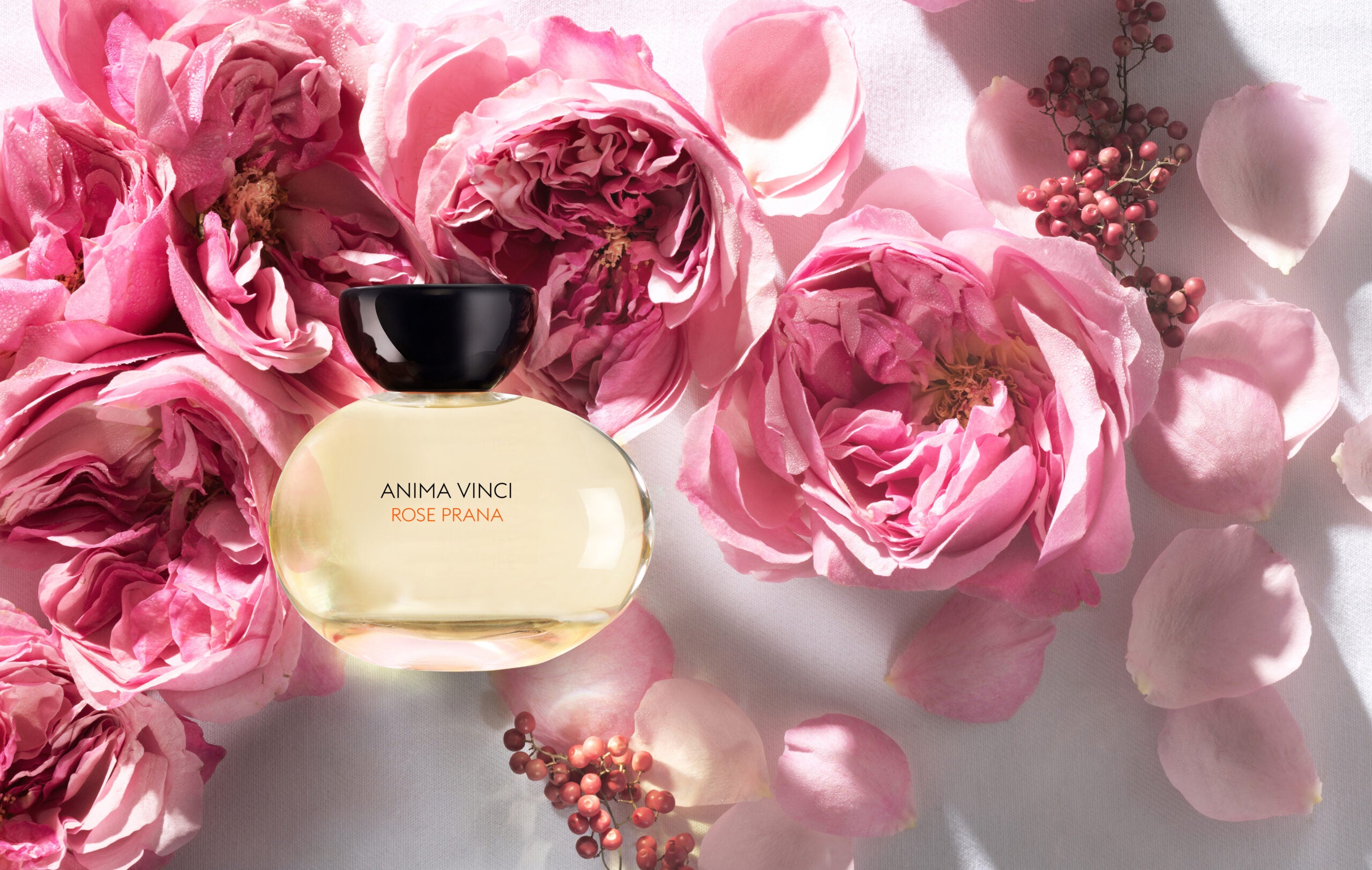 It's not often a perfume brand launches with such unanimous acclaim from industry insiders. Part of this excitement can be attributed to its Corsica-born founder Nathalie Vinciguerra, who having honed her craft with prestigious fragrance houses such as Penhaligon's and authored two books has become a respected figure in the world of perfumery. But the stir this launch has created is also down to the Anima Vinci brand's appealing philosophy.
With the brand's name coming from the Latin for 'soul' and 'to conquer' each of the scents within the Anima Vinci range aims to 'awaken the spirit within' by evoking energy, passion and emotion while also instilling a sense of place.
"I wanted to give people a little enthusiasm and optimism," Nathalie tells us. "I wanted the range to be colorful and full of life. Anima Vinci is about sincere emotion, travel and memories," she says, explaining how each scent takes inspiration from a different part of the world while capturing the key ingredients in the olfactory family. "This is the spirit of Anima Vinci. It's an addictive brand – there's something very strong going on."
"The idea with the whole range is to give a feeling of energy," she continues, "all the fragrances sparkle and uplift, with the scent becoming more sophisticated on the skin." The names of the perfumes in the range —Rose Prana, Wood of Life, Jasmine Yang, Lime Spirit and Oud Delight—express this sentiment, drawing on the energy found in nature.
Inspired by her travels in Bali, Jasmine Yang captures the energy of the sun with its notes of jasmine and frangipani. Then wanting to achieve meditation in a bottle through Wood of Life, Nathalie has integrated special wood such as piri piri, which is used by the Shaman in Peru for healing. Oud Delight also takes on this philosophy, with top notes of bergamot and lemon and base notes including oud, patchouli and tonka.
Rose Prana's most significant element is the Centifolia rose from Grasse in southern France–blooming for just three weeks of the year, this is one of the most expensive ingredients in the perfume industry— and this comes with base notes of oak moss and woody accord for greater depth. Lime Spirit is especially uplifting with citrus top notes complemented by leather base notes for a more sophisticated aroma that's long lasting.
All of the scents are unisex and presented in a pleasingly pebble-shaped bottle designed by Federico Restrepo who also created the iconic Jean-Paul Gaultier bottle.
Nathalie also offers masterclasses, giving a deeper understanding of the power fragrance can have. Drawing on her experience in conducting bespoke fragrance profiling for high-profile clients and Royalty, Nathalie is well-versed in giving insight into the olfactory world and its connection to the mind.
As an ongoing project, this range is just the beginning of the Anima Vinci journey; in the coming year, Nathalie plans to continue drawing on her travel inspiration, integrating ingredients such as matcha into new fragrances and even evoking the feeling of savoring a caipirinha by the sea.
Find out more by going over to animavinci.com.