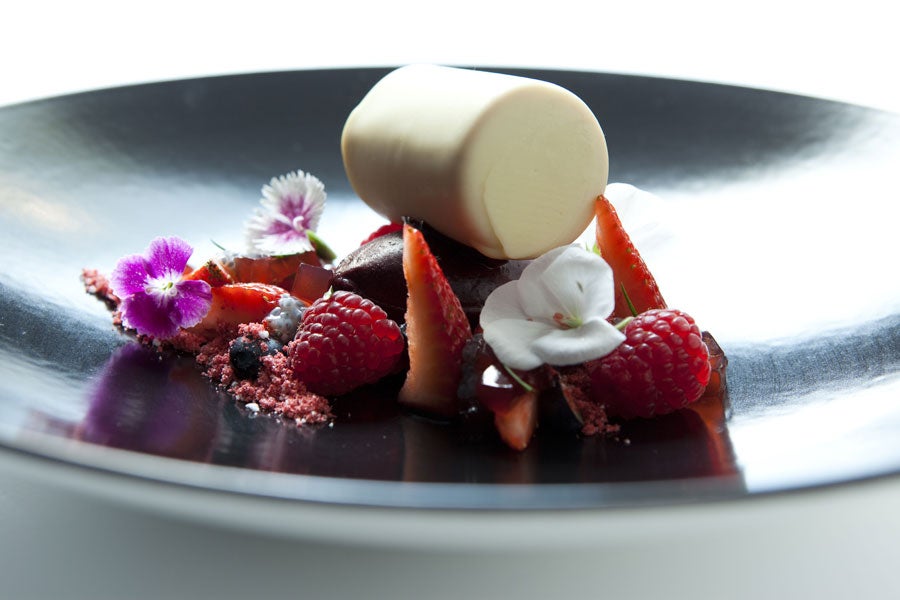 As many of our readers will know, Elite Traveler is a big fan of Aussie cuisine. Taking inspiration from the surrounding Asian cultures, as well as drawing on traditional aboriginal food (and of course the more traditional European and Mediterranean countries), the cuisine on offer in Australia is easily some of the best.
Whether you're looking for fresh seafood, some of the world's finest Wagyu beef, or just a cosy spot right on the beachfront, Elite Traveler's guide to the best new restaurant openings in Australia for 2018 won't disappoint.
Bert's, The Newport
NEW SOUTH WALES
Launched last month at The Newport in Sydney's Northern Beaches, Bert's brasserie and bar combines influence taken from the dining rooms of grand hotels from the 1930s with the alidback vibe the Northern Beaches are known for. The restaurant serves a coastal European menu, with chef Jordan Toft and his team cooking up Australian produce in charcoal ovens and on Basque grills using charcoal, iron bark and fruit woods. Expect simple but indulgent dishes such as Rangers Valley grain-fed T-bone roasted with aromatics and double pork rib for two with peach glaze and garlic flowers, along with seafood plates such as lobster that's been slowly grilled with hojiblanca and Basque-style baked crab. Bert's has a 750-strong wine list to complement this, with European and Australian wines curated by master sommeliers Franck Moreau and Adrian Filiuta. In its position overlooking the Pittwater and grounds of The Newport, this is the second phase of the venue's major redevelopment.
Seoul In, Perth
WESTERN AUSTRALIA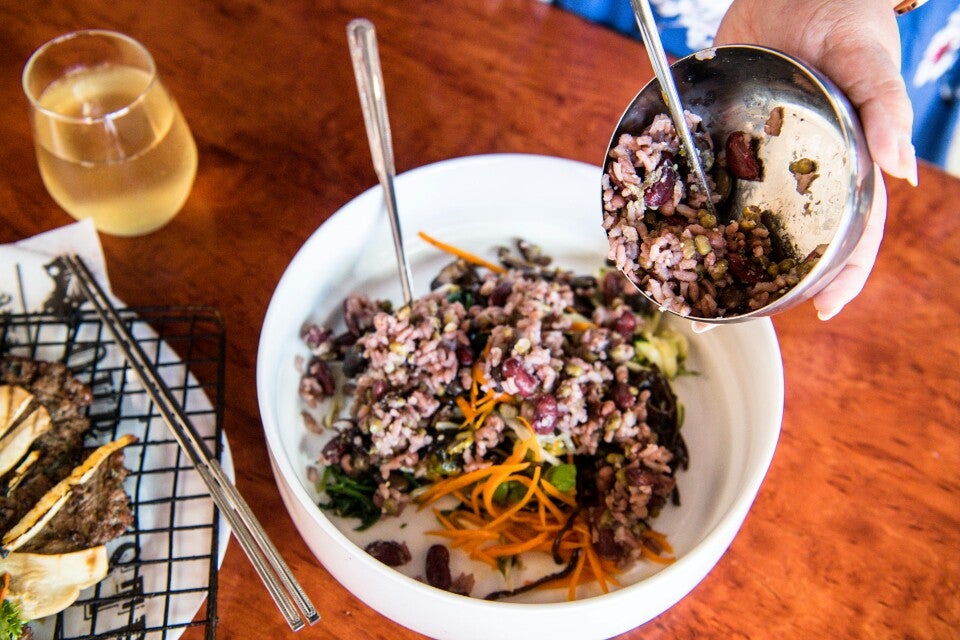 Following the burgeoning trend for Korean food, Seoul In began welcoming diners in earlier this month at its Beaufort Street site in Mount Lawley. Here, the chef draws on more than 30 years of experience to cook up traditional and modern classics such as bibimbap, jokbal (braised pig's trotters cooked with soy sauce and spices) and 12-hour slow-cooked pork belly. These Korean favorites are complemented by some Japanese cuisine inspired additions to the menu, such as takoyaki octopus balls. For the full experience, order a side of house-made kimchi.
Hadiqa, Perth
WESTERN AUSTRALIA
Brought to you by the people behind the Flour Factory, Varnish on King and Caballitos, Hadiqa will provide Perth with a new rooftop supper club when it opens later this year in the heart of the CBD. Promising to be a Middle Eastern-inspired garden oasis, this dining spot in the new Hibernian Place precinct will be a refreshing addition to the city's dining scene and a welcome retreat from its urban surroundings. Here you'll be able to dine on Moroccan-inspire sharing plates and savor cocktails that match the setting, while soaking up the bar's music and ambiance.
Garum, Perth
WESTERN AUSTRALIA
Another of Perth's new arrivals is set to open this April in the city's historic Hibernian Hall. Garum is the latest opening of Italian chef and TV personality Guy Grossi and is the chef's first venue in Perth. The restaurant will focus on the traditional cuisine of Rome, with pasta dishes playing a dominant role on the menu and each dish drawing on the Italian principle of using high quality ingredients in simple combinations. The wine list will then bring Italian wines, with a particular focus on the Lazio region,  together with local Australian labels. While Guy Grossi is overseeing the new menu, the kitchen will be helmed by chef Mario Di Natale who previously worked at Grossi's Melbourne restaurant Florentino Grill. The new restaurant will be open for breakfast, lunch and dinner.
Nineteen at The Star, Gold Coast
QUEENSLAND
When The Darling Gold Coast hotel opens this year, a collection of restaurants and bars will also be revealed. One of the most highly anticipated is the hotel's rooftop restaurant and bar, Nineteen at The Star, which will be co-managed by restaurateur Simon Gloftis and entertainment guru Billy Cross. Scheduled to open in March, the new rooftop venue will provide a 110-seat dining area, which opens out onto an infinity pool overlooking the Gold Coast's skyline, and a private dining area. The bar will play host to DJs from the region and feature private booths and a VIP bar. Details of the menu are yet to be revealed but will be announced soon.
Yarri, Dunsborough
WESTERN AUSTRALIA
Situated in the picturesque coastal town of Dunsborough, Yarri is the much anticipated restaurant opening from the people behind Snake + Herring Wines. Focusing on serving food inspired by the six seasons of the Noongar culture (the indigenous people of the south-west coast), Yarri prides itself on sourcing all its ingredients from a number of small local producers who have worked closely with Snake + Herring Wines over the years.
When it comes to the wine menu, of course Yarri's offerings are top notch, with the menu featuring all 20 of the Snake + Herring wines, as well as a number of bespoke wines made only for the restaurant. Guests can expect a wide array of dishes, featuring everything from wood grilled Skate right through to emu and gnocchi.
Miss Moneypenny's
GOLD COAST
Miss Moneypenny's original venue in Noosa is most well known for its eclectic range of cocktails and their innovative food menu encompassing Middle Eastern, Mediterranean and modern Australian cuisine.
Their latest venture on Broadbeach is set in the multi-venue space under the Avani apartments on Surf Parade. For those lucky enough to buy an apartment in the Avani building, they will also be able to enjoy Miss Moneypenny while they lounge by the pool, while non-Avani customers can take advantage of the restaurant's private dining area, with capacity of up to 240 people.
The food on offer goes from simple Neapolitan pizzas and their very-Instagramable buttermilk waffles right through to a very ambitious A la Carte menu featuring plates such as Grimaud duck breast and Lobster capellini.
Sepia
MELBOURNE
Widely regarded as one of Australia's best restaurants, Sepia recently announced their plans to move from Sydney, their home of nine years, to a new venue in Melbourne.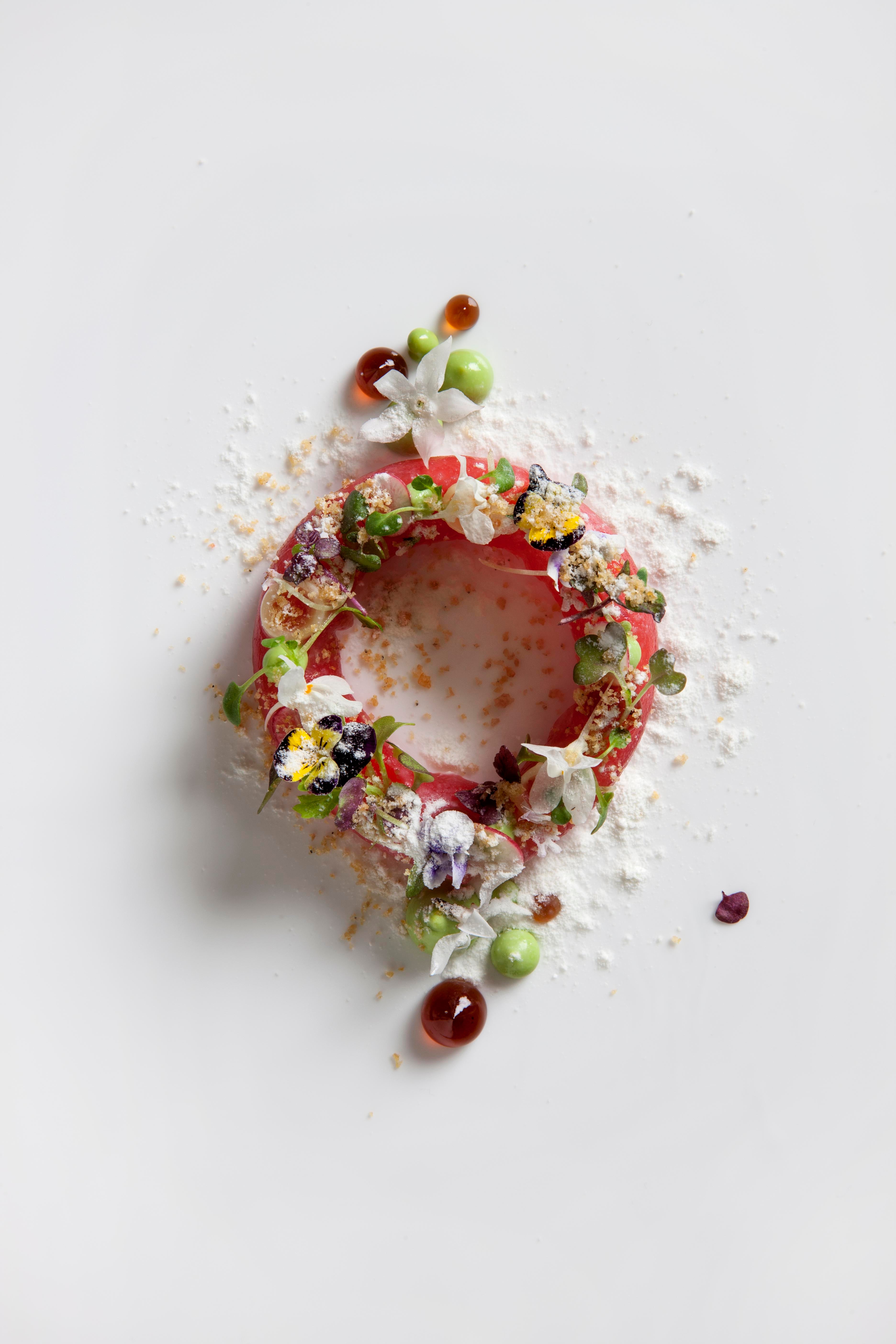 Having been awarded three hats last year, the restaurant's 850km migration across the country may come as a surprise to many, but given that the move came off the back of a chance to collaborate with Chris Lucas of the Lucas Group, the choice to move cross country was easy.
According to the restaurant's owners the food on offer in Melbourne will be entirely different to that currently in Sydney. So while there is very little known about how Sepia will transform their menu in the new venue, one thing is for sure – you can expect some of the world's greatest fine dining dishes accompanied by an equally impressive wine list.
Rick Shores, Fortitude Valley
BRISBANE
Burleigh-based favorite Rick Shores is set to open their first Brisbane restaurant this year. While the formal name of their new restaurant is yet to be announced, the ethos of their new eatery will be very much the same – to serve Asian inspired dishes reinterpreted in modern and exciting ways.
Speaking to Elite Traveler, Rick Shores' co-owner, Nick Woodward, revealed the new menu will take its inspiration from Chinese cuisine. And with their original venue serving dishes such as black sesame pavlova with Yuzu and mandarain it sounds like the new Rick Shores will be a place to savor in 2018.
E'cco Bistro, Newstead
BRISBANE
Another restaurant joining the re-locating trend for 2018 is E'cco Bistro. Set to reopen in 63 Skyring Tce, one of Brisbane's most opulent new apartment developments, E'cco will bring their worldly cuisine to new levels when their new venue opens on the 3rd March.
Taking influence from the Middle East, Asia and Europe, E'cco has carved out a reputation as one of the city's most exciting restaurants. Serving dishes such as a braised goat pastilla with Spanish sherry and glazed figs, as well as traditional roast beef with a Baharat spice blend with sweet carrot hummus and syrup glazed potatoes, E'cco is definitely one to look out for this year.
Three Blue Ducks
BRISBANE
One of the most hotly anticipated openings of this year will be the Three Blue Ducks opening in the W Brisbane. As one of New South Wales' most talked about farm-to-table eateries, customers can expect a relaxed environment topped off with some of the finest ethically-sourced food on the planet.
The kitchen will focus on preparing food via a traditional charchoal pit, rotisserie and wood-fired oven, as well as serving a number of cold seafood dishes including Moreton Bay bugs and oysters.