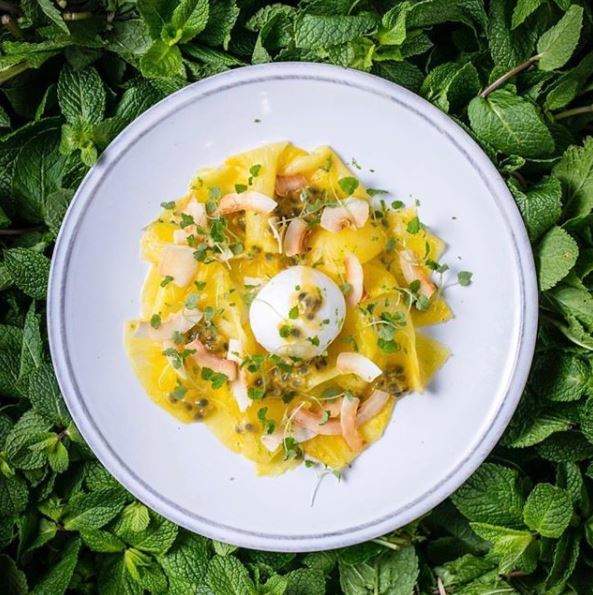 New York has a thriving restaurant scene and is widely regarded as having some of the best fine-dining in the world. To help you keep up to date with where you need to be going this year in NYC, Elite Traveler has compiled a list of some of the most anticipated restaurant openings in the Big Apple.
DEZ
Specializing in Middle Eastern cuisine, this new restaurant in Nolita comes from the ESquared Hospitality creative director Samantha Wasser, along with the TV personality and chef Eden Grinshpan. Here you can expect to dine on Middle Eastern Mediterranean-inspired sharing plates made up of seasonal ingredients with a particular focus on vegetables. The restaurant's largely plant-based menu will provide particular appeal to health-conscious diners. DEZ is set to open early this year but a date is yet to be confirmed.
Zauo
Perhaps the most novel restaurant set to open this year in New York is the Japanese fishing restaurant Zauo. Here, you'll have the chance to catch your own fish before having it prepared for you by the chefs, whether you'd like it as sushi, cooked up as tempura or simply grilled. The opening of this New York restaurant will mark Zauo's first foray out of Japan where a number of these restaurants are dotted around the country. The restaurant will open in Chelsea early this year.
Frenchette
Slated to open later this month, Frenchette, which is named after the ex-New York Dolls singer David Johansen's solo album—is the first restaurant opening by Lee Hanson and Riad Nasr who were previously the chefs behind Keith McNally dining spots Balthazar, Pastis, Schiller's and Minetta Tavern. Offering breakfast, lunch and dinner, this new venue in Tribeca will have a menu that's based on the market's seasonal produce, their expertise in French cooking and contemporary taste, making use of a Japanese charcoal grill and a French rotisserie. The restaurant will also incorporate an aging room to make sure the meat is served at its prime.
Sushi Noz
The brothers behind Fooq's in Miami, David and Josh Foulquier, have teamed up with the sushi chef Nozomu Abe to establish the soon-to-open Upper East Side dining spot Sushi Noz. In a space incorporating materials sourced from Japan, including a bar made from 400-year-old wood, the chef will create omakase-style meals. This $300 set will focus on edomae-style sushi, in which some of the fish has been aged, along with charcoal grilled dishes. The restaurant will seat eight diners, but there'll be an additional six-seat space for private dining. The launch date is currently set for March.
Ernesto's
Chef Ryan Bartlow, formerly of restaurants such as Quality Eats and Alinea, has announced his first solo venture, a Basque restaurant on the Lower East Side. When it opens in spring, this new restaurant will serve the celebrated cuisine of this region in northern Spain along with natural Iberian wines. Few details have been revealed so far but we're sure this is one dining spot to seek out in 2018.
Bluebird NYC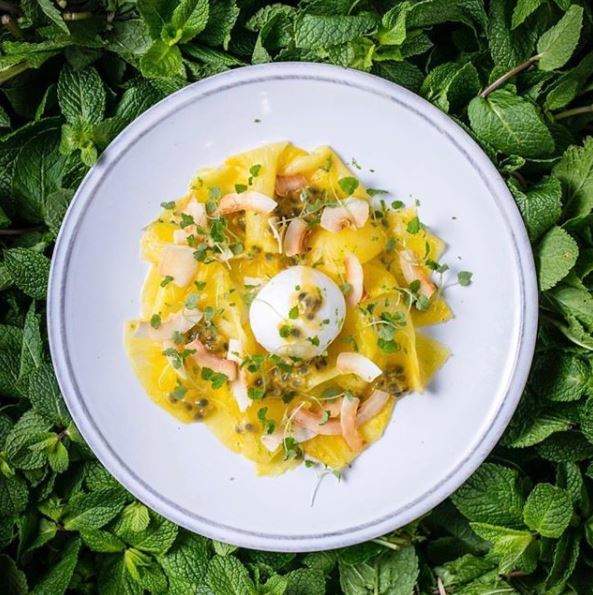 This spring, New York will see the arrival of a West London institution, the popular dining spot Bluebird. The new restaurant will be situated within the Time Warner Center in Manhattan with a 10,400 sq ft space commanding views over Central Park, with the glamour that the London restaurant has become known for. The kitchen will be helmed by a New York chef but as the restaurant follows in the footsteps of the original in London, you could expect the same style of Modern European cuisine and focus on weekend brunch.
Unnamed Restaurant by Mads Refslund
When it opens this year (details are yet to be revealed), this restaurant will be the latest addition to New York's Nordic culinary scene. With chef Mads Refslund behind this new project, the Williamsburg dining spot also has the support of Noma co-founder Claus Meyer who's an investor in the project. Very little information on the new restaurant has been revealed but Refslund has said there'll be a fire and ice concept. As well as incorporating an open fire into the restaurant, an iceberg will be incorporated into the kitchen to bring raw dishes onto the menu.
Atomix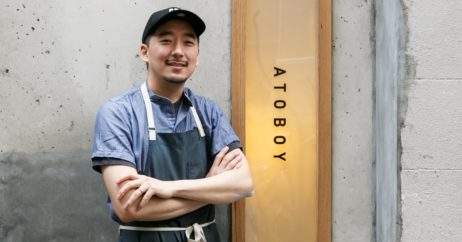 For anyone who read our list of the most promising chefs in New York, you will already know Junghyun Park and his wife Ellia from their previous venue – Atoboy. Set to open up later this year, Atomix is the duo's second restaurant and will focus on serving luxurious cocktails on the first floor with their main dining room situated on the lower floor. Park and his wife will offer diners a unique experience, serving up fine-dining Korean food with a focus on using traditional recipes given a fresh lease of life via modern cooking techniques.
Bellini
Focused on serving New York's finest quality meats, seafood and handmade pastas, Bellini is set to be the latest addition to the Mr. C Seaport hotel. As the name suggests, Bellini will also serve some pretty amazing cocktails as well as a large selection of wines and spirits from Italy, with their extensive drinks list being served in both the restaurant and the chic Lobby Lounge. 
A Summer's Day Café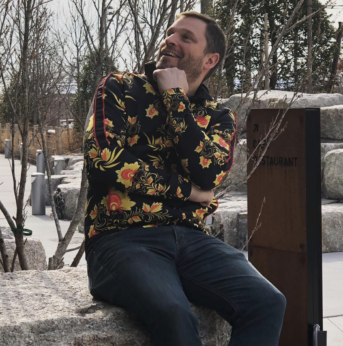 Serving two very different menus in one venue, A Summer's Day Café will be serving lighter, fish-centric dishes upstairs and smoked meats and cocktails downstairs. Focusing on bringing the sensory experience of a sunny day on the Atlantic coast to West Broadway, TriBeCa restauranteurr, Matt Abramcyk, and chef Michael Oliver will open the new spot, and if their other projects such as Smith & Mills, Tiny's & The Bar Upstairs and Warren 77 are anything to go by, A Summers Day Café will be a welcome addition to the NYC dining scene.