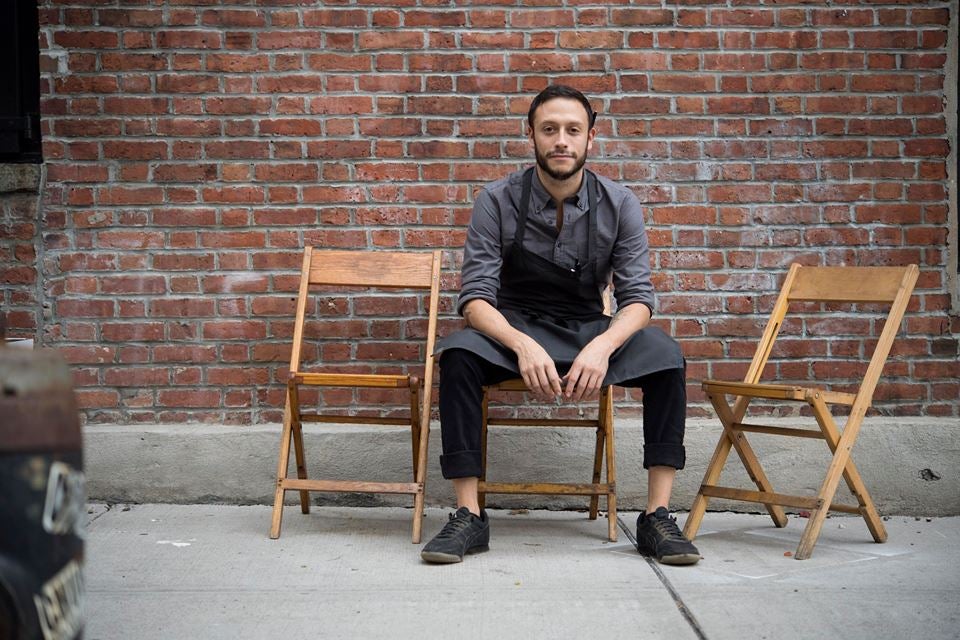 New York is known as the the city that never sleeps, and for good reason. Arguably the fine-dining capital of the US and a major gastronome hub of the world, the restaurant scene in New York City is never static. The Michelin Guide for 2018 awarded its coveted stars to six new New York restaurants for a total of 56 one-starred restaurants, 11 two-starred restaurants and five three-starred restaurants in the city. But even the guide can't keep up with the dynamic talent at the helm of New York's most up-and-coming establishments and the fresh faces at longtime favorites. Elite Traveler has compiled a list of eight of New York City's rising chefs to look out for in 2018.
Suzanne Cupps – Untitled at The Whitney
Despite humble beginnings as an HR administrator for Waldorf Astoria, Suzanne Cupps has risen into the role of executive chef at the Whitney Museum of American Art's Untitled restaurant. A South Carolina native, Cupps attended Clemson University before a first job in hospitality sparked her interest in cooking. She joined Union Square Hospitality Group as part of the Gramercy Tavern team following her graduation from the Institute of Culinary Education in 2005. She would return to the restaurant in 2011 after five years as a line cook for Anita Lo's restaurant, Annisa. At her current Untitled residence, another in restaurateur Danny Meyer's hospitality group, Cupps worked as the chef de cuisine under Michael Anthony before taking over in 2017. While Cupps celebrates her one-year anniversary as executive chef of the contemporary American restaurant, we're excited to see how she'll continue to innovate on the Untitled menu.
Joseph JJ Johnson – formerly The Cecil & Minton's
Born on Long Island, Joseph "JJ" Johnson's New York roots remain strong in his young career. Johnson graduated from the Culinary Institute of America and went on to develop his intriguing cooking style in the city's Centro Vinoteca, Jane and Tribeca Grill restaurants. Johnson's predilection for Afro-Asian cuisine was further established after a month spent in the kitchen at Villa Monticello, a boutique hotel in Ghana. Upon his return, he opened The Cecil steakhouse in Harlem with Richard Parsons and Alexander Smalls, and eventually its sister restaurant, Minton's, as executive chef for both. In recent years, Johnson has earned a nomination for Rising Star Chef by the James Beard Foundation, recognition by Star Chefs as well as nods from Zagat and New York African Restaurant Week. Johnson is off to an exciting start for 2018, releasing his Between Harlem and Heaven cookbook this month and partnering with Coca-Cola and JetBlue. With his long-term residency at Chefs Club concluded, keep your eyes open for what Johnson has planned next.
Angie Mar – The Beatrice Inn
Hailing from Washington, Angie Mar spent her youth among foodies and restaurateurs. Her aunt, Ruby Chow, pioneered Chinese cuisine in Seattle from the restaurant where she famously had kungfu sensation Bruce Lee on staff. Mar's own career has ranged from the kitchens of Reynard, Diner and Marlow & Sons in Brooklyn, followed by her training under April Bloomfield at The Spotted Pig. She took the reins at another West Village establishment, The Beatrice Inn, in 2013 and has honed her signature, meat-focused technique in the years since. Mar now serves as the Bea's executive chef and owner, making a buzz with her 45-day dry-aged burger and duck flambé. She's been named to several lists of new chefs over the past two years and her transformation of the former Italian restaurant and nightclub to modern chophouse continues to make her one to watch for 2018.
Flynn McGarry – Gem
By far the youngest chef on our list of New York's rising culinary stars, Flynn McGarry is making quite a name for himself at only 19 years old. The teen prodigy has credited Thomas Keller's The French Laundry Cookbook as an influence in his decision to pursue a cooking career, first hosting dinner parties at home to practice his skills. These days, the teen prodigy is no stranger to the fine-dining scene, having staged at lauded restaurants such as Alinea and Eleven Madison Park, and serving the tasting menu from his Eureka NYC pop-up around the city. What's piquing interest for 2018 is the introduction of McGarry's new restaurant, Gem, to the city's Lower East Side this month, which offers two different dining experiences. The Living Room is a café with coffee, pastries and snacks, while the more formal Dining Room serves a 12- to 15-course menu to just 16 guests per seating. Track his journey to chef stardom in the Chef Flynn documentary which premiered at the latest Sundance Film Festival.
Max Ng – Momofuku Ssäm Bar
Max Ng traveled from Singapore to the US with a dream of one day joining the Momofuku team. The young chef was studying at The Culinary Institute of America when his persistence gained him an 18-week externship with Momofuku Ssäm Bar. Post-graduate, he progressed up the line at Elite Traveler Top 100 Restaurant Momofuku Ko, where he eventually earned the chef de cuisine spot. Ng took control as executive chef at Ssäm Bar in May 2017, where he's crafted inventive, seasonal fare into the new year. Under Ng, the constantly evolving Ssäm Bar menu is grabbing attention with daily dishes varying from foie gras taiyaki with white-port honey, to raw delicacies such as fluke tartare and white sturgeon caviar buns. We're looking forward to what imaginative meals Ng has in store for 2018 as an increasingly revered member of David Chang's Momofuku empire.
Junghyun Park – Atoboy
Junghyun Park's path to the New York City dining scene was anything but direct. Unlike his contemporaries on our list of rising chefs, Park learned culinary art and science in South Korea as a student at Kyung Hee University. From there, he landed as a line cook at Cutler & Co in Melbourne, Australia, before heading back to Seoul soil to work with acclaimed chef Jung Sik Yim. When Jungsik opened a satellite establishment overseas, Park went with it as the chef de cuisine for the New York restaurant, which would go on to earn a two-Michelin-starred rating. His Korean heritage combined with his training at one of the most extolled Korean fine-dining restaurants to date amply prepared him for the next step of founding a restaurant of his own. In the spring of 2016, Park welcomed guests to Atoboy in New York City's NoMad neighborhood, where he cooks up Korean-inspired, family-style cuisine. As Atoboy approaches its two-year anniversary, Park and his menu of small plates with seasonal ingredients are worth checking out.
Jaime Young – Sunday in Brooklyn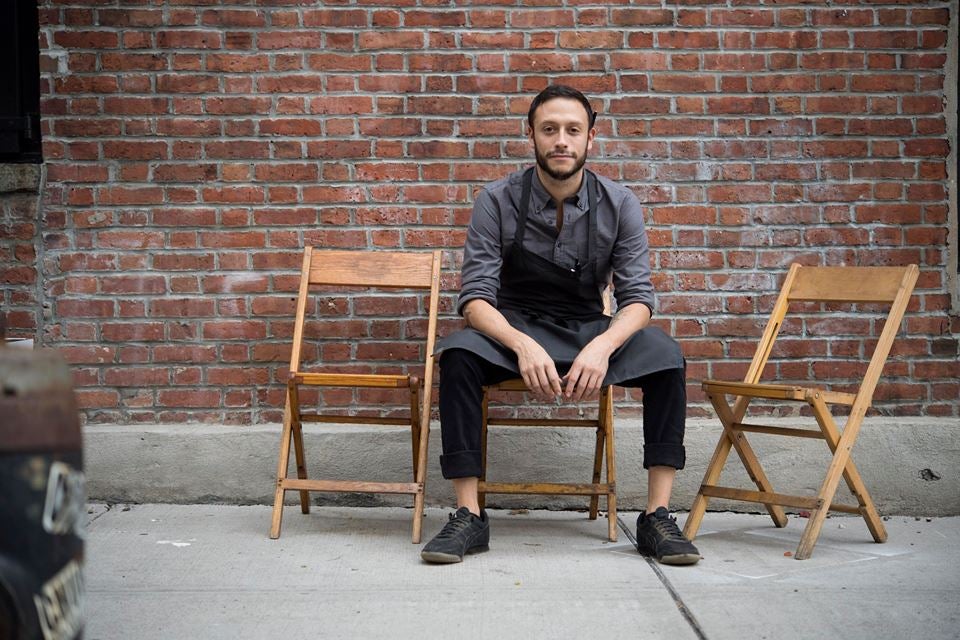 The borough of Brooklyn is finally beginning to get the full culinary recognition it deserves, and chef Jaime Young stands as one of the bright spots. Young was raised on Long Island and chased his goal of culinary success first with a culinary degree from Johnson & Wales University in Rhode Island. He made his fine-dining debut at Eleven Madison Park, third on the Elite Traveler list of Top 100 Restaurants 2017, and later spent time in Cambridge, Massachusetts where he sharpened his kitchen skills. Citing an admiration for the particular day of the week, Young opened Sunday in Brooklyn in late 2016 with Todd Enany and Adam Landsman to "satisfy their craving." The Williamsburg eatery is taking off, offering brunches of indulgent hazelnut-maple praline pancakes and dinners of responsibly-sourced meat and vegetables from local farmers. Young's convivial approach to dining is certainly one to follow this year.
Greg Baxtrom – Olmsted
Another Brooklyn notable is Greg Baxtrom, chef and owner of Prospect Heights' Olmsted restaurant. In addition to a turn at Lysverket in Norway, Baxtrom's resume details positions at some of the country's most illustrious restaurants, including Alinea, Per Se, Atera and Blue Hill at Stone Barns. Baxtrom launched his solo project, Olmsted, in May 2016 with a focus on vegetables — some of which come from the restaurant's own garden. Guests can expect fresh dishes such as shaved beet salad and brook trout with brussel sprouts. The seasonal menu is served alongside a living wall and in a lush garden setting, tapping into Baxtrom's affinity for nature. Reports that the chef has another Prospect Heights restaurant in the works surfaced this past summer, causing a stir about what Baxtrom has in store for 2018.
See which chefs are turning heads across the pond with the Elite Traveler list of The 7 British Chefs to Watch in 2018.