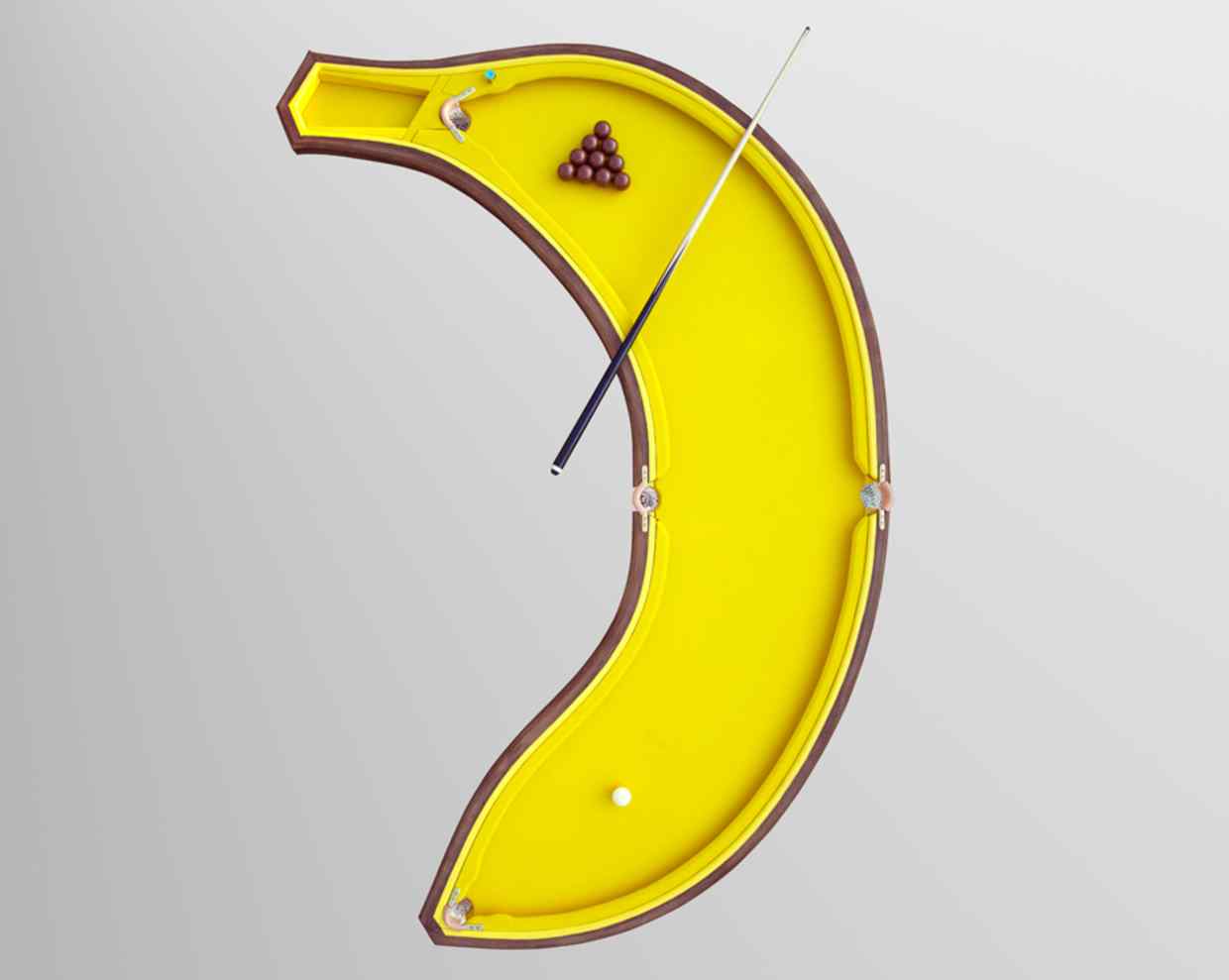 By Will Grice
No home is complete without a good billiards room, and if you're in the market for a new pool table we've got something you need to see.
Giving the humble sport of pool an artistic makeover, carpenter come artist Cléon Daniel has taken inspiration from everyday objects such as doughnuts, guitars, beer bottles and bananas and transformed them into some of the most wacky pool tables the world has ever seen.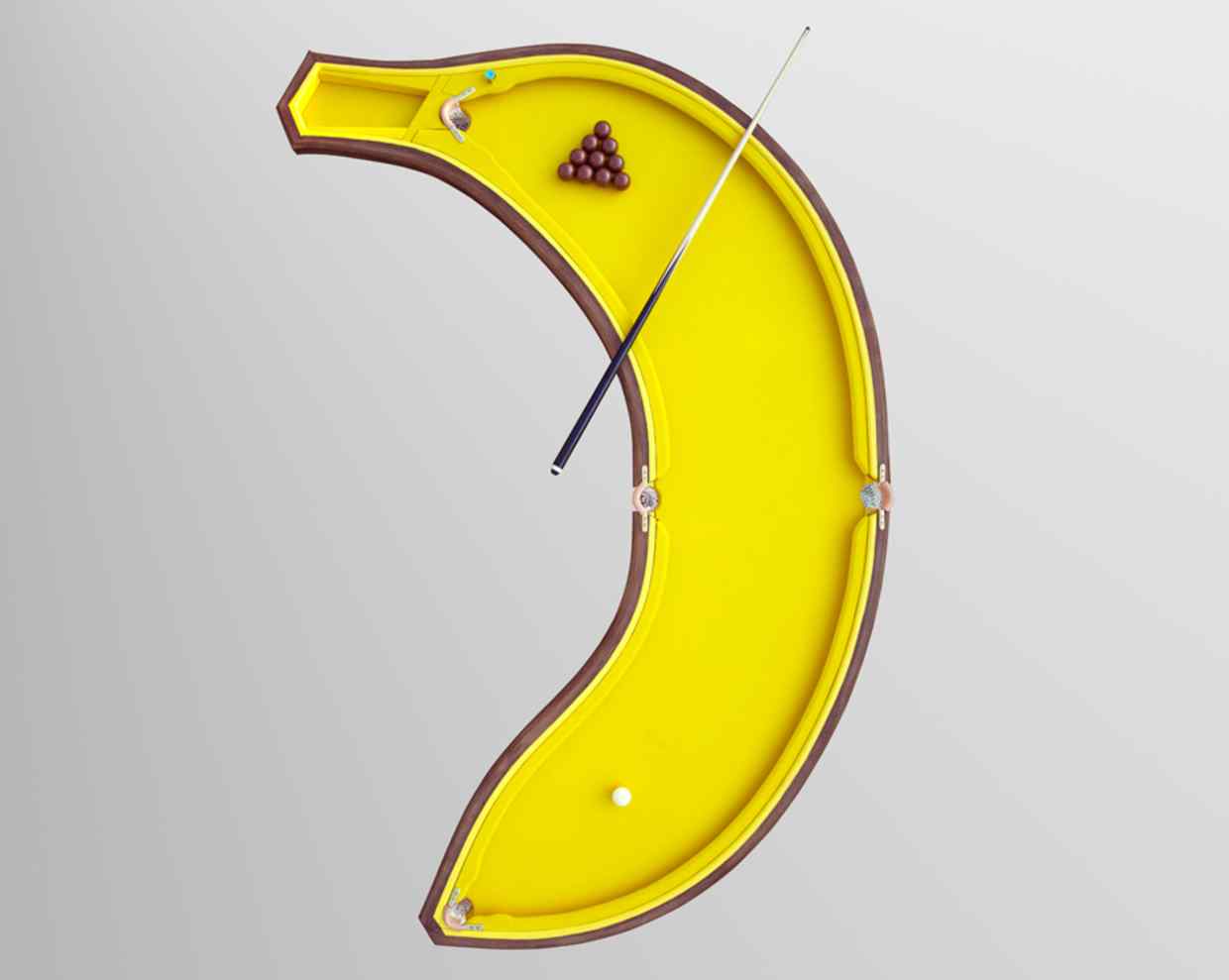 Currently up for sale at luxury-games firm Purling London, Daniel handcrafts the tables in his Wiltshire workshop, building the frames from top-quality ash wood and baize, before topping them with a luxurious wool cloth. His doughnut table has strong hints of Homer Simpson about it, with the cloth coming in an eye-catching pastel pink, while the pink and yellow balls give the illusion of sprinkles. Meanwhile his banana-shaped table comes with a dark baize frame, bright yellow cloth and a set of brown balls color-matched to the table's baize construction.
While the doughnut and banana tables are already pre-made and ready for sale, Daniel does offer a bespoke service, with each table taking him 10 weeks to make. Prices vary depending on how unusual the design is, but both Daniel's doughnut and banana tables are listed by Purling at $15,000 each.
For more information please visit purlinglondon.com