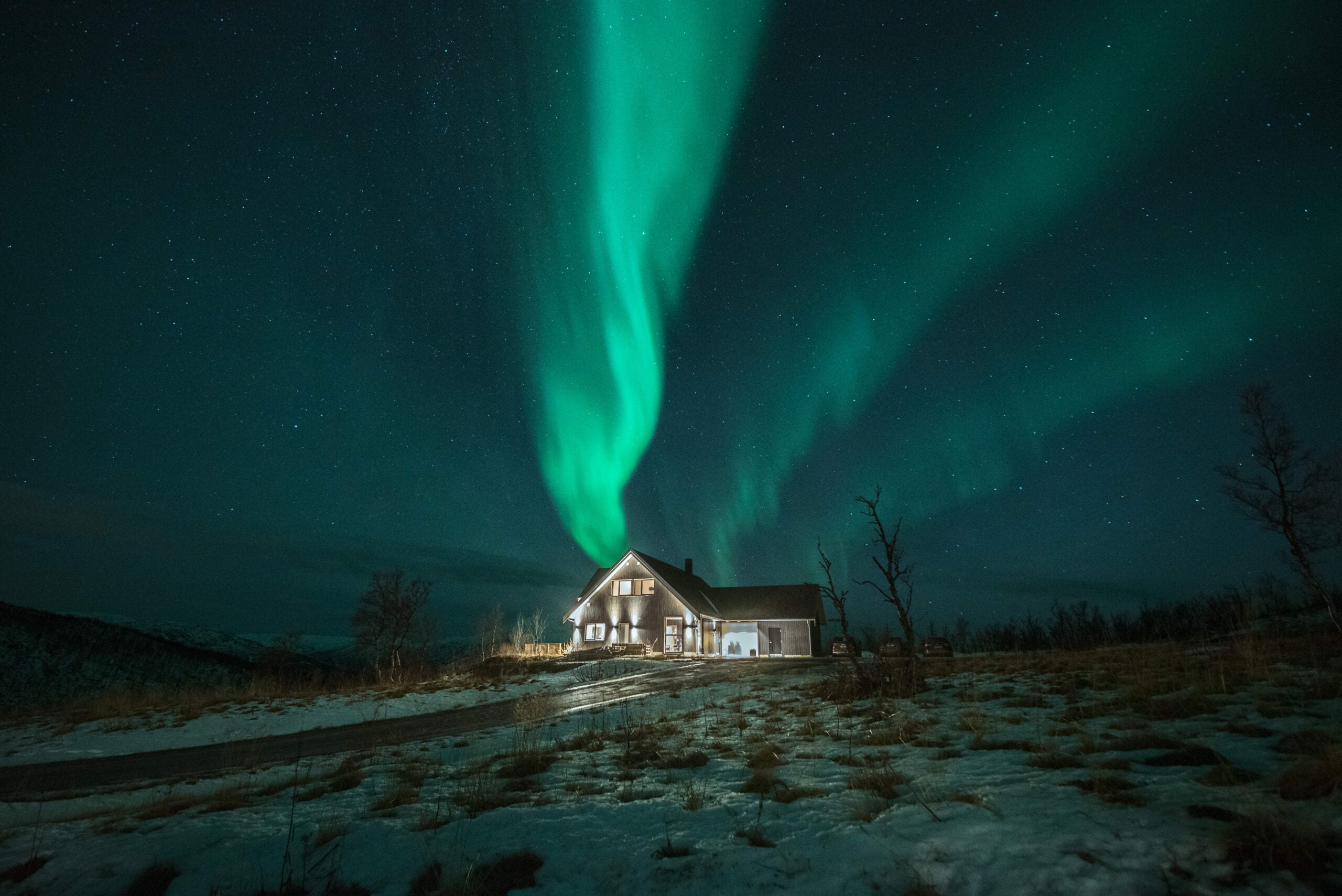 This month the Arctic specialist, Off the Map Travel, launched a series of new journeys incorporating unique experiences that make any trip above the Arctic Circle even more extraordinary. From staying in a cabin made entirely of ice to learning Arctic survival skills, these are the most awe-inspiring Arctic trips to embark on in the coming months.
Ice Cabins in Finland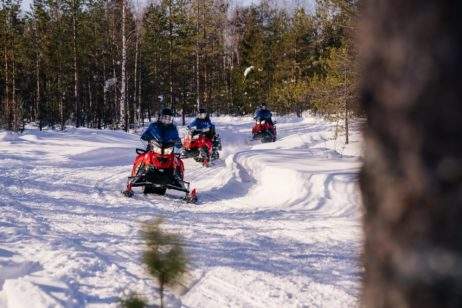 At the end of last year, the new Apukka Resort made its debut in Rovaniemi, Finland. In addition to having a collection of cozy apartments and rooms, the resort has a series of cabins including some that are made almost entirely from ice – walls made from bricks of ice are topped with a wooden roof. Specialist bedding and reindeer skins ensure you stay warm inside despite being in temperatures of between 0 and -5ºC. The resort also has a number of Aurora Cabins and Aurora Wagons with glass roofs. Set in the Arctic wilderness, this resort places the focus on activities such as Snow Train excursions, husky sleigh rides and of course, catching sight of the Northern Lights.
Igloos in Greenland
There aren't many places you can stay in an authentic igloo, but with the launch of Igloo Lodge in Ilulissat in Greenland came the opportunity to do just that. This new place to stay consists of just five traditional hand-built igloos, each accommodating two people. Warmed by reindeer skins and a petroleum lamp, this is an adventure that enables you to stay in the Arctic tundra the way Innuits have done throughout history. A cozy log cabin is also on site, providing facilities for freshening up and tucking into hearty meals. Arrive at the lodge by snowmobile and combine a night in the igloo with a snowshoe tour to the lookout point over the Kangia Ice Fjord and snow scooter ride to a fisherman's hunt for dinner.
A New Luxury Lodge in Norway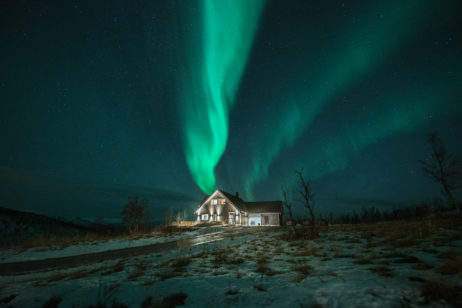 Having opened Easter 2018, Skaret Lodge in Tromso, Norway, is now approaching its first winter season, offering a luxury stay on Norway's sixth biggest island, Ringvassøya, pairing a Northern Lights experience with indulgence, comfort and a taste of Scandinavian culture. Stay in one of the main lodge's five guestrooms, or in one of the three adjacent cozy but modern cabins. Each one of them has picture windows for viewing the Northern Lights, with a sauna, open-air Jacuzzi and dining area to unwind in at the lodge. Spend the day dog sledding with Alaskan huskies, hiking in the mountains and fishing, before having a seven-course tasting menu cooked up by your personal chef. After dark, find out about the Aurora Borealis with an accredited Aurora professor and astronomy expert by the warmth of a campfire.
Capturing the Aurora with a Famous Photographer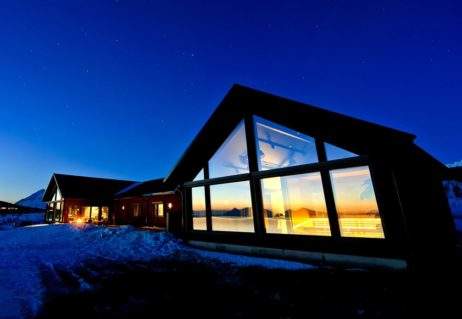 Another new lodge to have just opened up in Norway, Lyngen Experience brings even more luxury to the Tromso region. One side of the new lodge is made of glass ensuring you have 180-degree views of the fjord, mountains, and Northern Lights when they make an appearance. With its opening, the lodge has also launched a unique new experience. During your stay, join the world-famous Aurora photographer and celebrity guide, Kjetil Skogli, in photography this captivating light show, ensuring you have the best possible photos to remember your trip by. Combined with dog sledding and snowmobiling in the Lyngen Alps, this is an exceptional way to discover the region.
A Masterclass in Arctic Survival Skills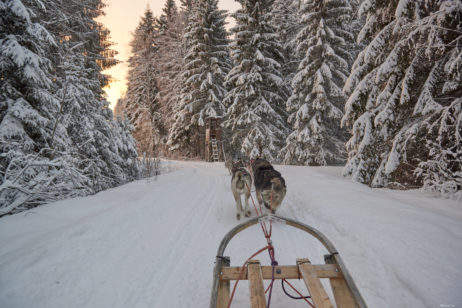 In this new itinerary by Off the Map Travel, you'll gain insight into the core skills for surviving in the Arctic. Here in Lulea, Sweden, you'll join a leading Arctic guide to learn how to prepare for a trip to the Arctic and what clothing to wear, how to build and cook over an open fire and how to successfully go ice fishing. In the meantime, while snowshoeing, dog sledding and snowmobiling, you'll find out about the local relationship with the Northern Lights and the meaning this phenomenon has to them. For the duration of the trip, you'll stay at Brändön Lodge, Pine Bay Lodge and Jopikgården.
Fine out more about these trips and other Arctic journeys over at offthemap.travel.
Images: Apukka Resort; Igloo Lodge @ Mads Asbjørn Klausen; Skaret Lodge @ Even Tryggstrand; Lyngen Experience; Dog sledding @ Graeme Richardson 2017