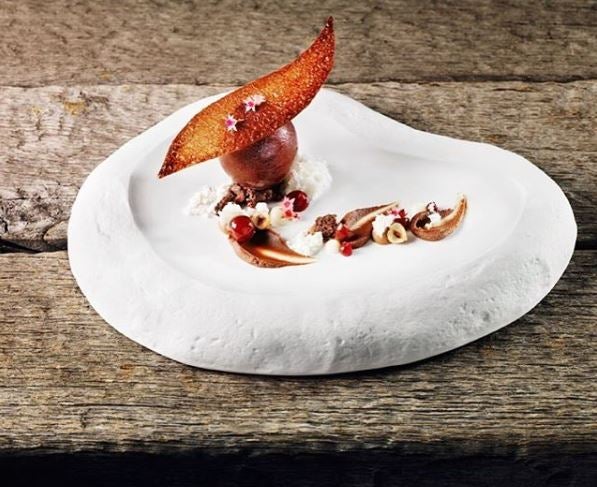 Where is the greatest concentration of Michelin stars on the planet per head of population? Well, it isn't Tokyo (which has the most 3 star restaurants) or Paris, nor even Kyoto, which has a higher number of stars per person even than Tokyo. Nor is it Bray in Berkshire, despite its pair of 3 star restaurants. In fact the most concentrated set of Michelin stars globally is in the tiny Black Forest municipality of Baiersbronn, a collection of five villages with half the population of Bray, strung out along the floor of a gorgeous pine-forested valley. Here we find a pair of three star restaurants and one two star in convenient proximity to one another.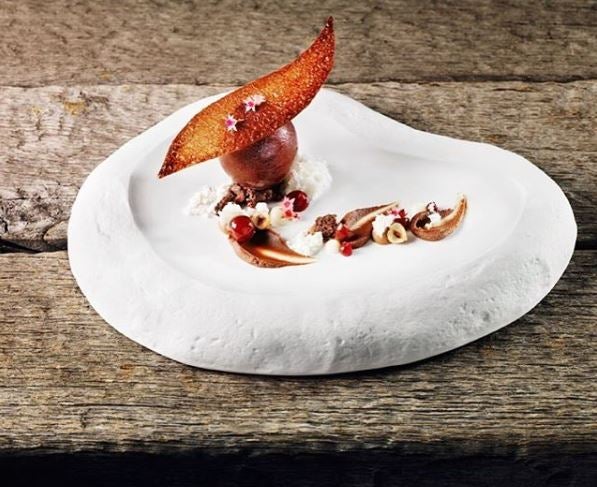 The most famous restaurant in Germany is Schwarzwaldstube, located in the rustic and historical Hotel Tonbach nestling on a slope of the valley. This restaurant has not only held the ultimate three Michelin stars since 1992, but has trained no less than thirty other chefs who have gone on to gain Michelin stars of their own. These days the kitchen is in the safe hands of Torsten Michel, who continues to oversee the production of superbly crafted dishes. You might enjoy langoustine tail with perfectly tender peas from Baden, or red mullet with artichoke crisps. The depth of flavor that the kitchen coaxes out of its ingredients here is remarkable, illustrated by a stunningly intense chilled tomato bouillon with basil cream.
Bareiss is the other three-star establishment in Baiersbronn, in a family-run hotel and where chef Claus-Peter Lumpp has worked for over three decades. It serves classical French cuisine with a few German touches, so you will see dishes like venison from the hotel's own hunting estate, served with chanterelle mushrooms and celery. Perhaps finish with an elaborate raspberry dessert involving chocolate tartlets with raspberries, marinated raspberries, raspberries on an almond sable and a raspberry sorbet. Ingredients here are top-notch and the technique faultless.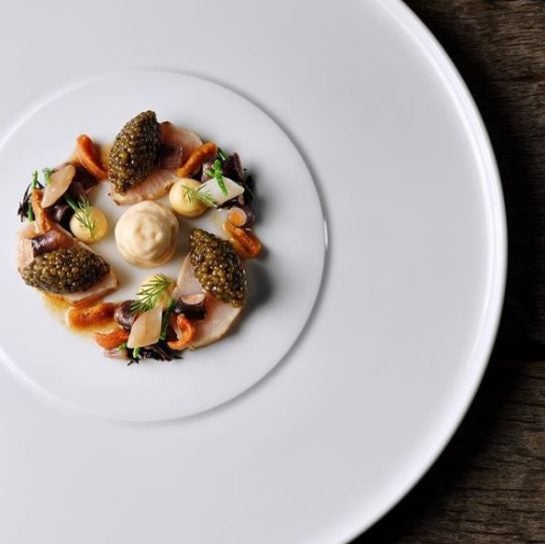 The two star restaurant Schlossberg is much less worthy of your time based on my disappointing visit there, but beyond the starred restaurants is a pair of further places in the own worthy of note. Baurenstube is the casual sister of Schwarzwaldstube, located in the hotel Tonbach, and serves local food like rich and comforting lentil stew with bacon and Frankfurter sausage. You could finish with their take on Black Forest gateau, a lovely concoction of cherries and chocolate.
Satellei is set in a forest clearing on the valley slope, and is run by Bareiss.  Here you find rustic German food like local Swabian pork with sauerkraut, and tarte flambee, a flatbread take on pizza. Satellei has a magical setting with simple but excellent dishes, and is a lovely place to have lunch on a summer day.
Baiersbronn is a gorgeous little corner of the world to visit, with its clean, pine-scented air and natural beauty. It is a perfect place for a relaxing weekend where you can take in the scenery and relax, knowing that you will eat spectacularly well here too.
Images: Schwarzwaldstube – Instagram @traubetonbach