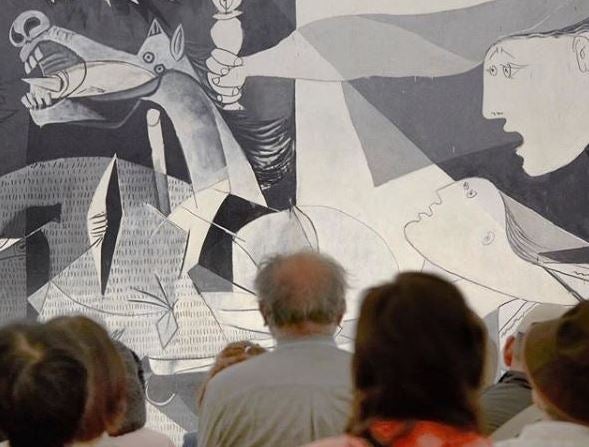 Having made such a significant contribution to the art world over the centuries, bringing us prominent artists such as Dalí, Goya and Picasso, Spain has long had a tangible connection with art in its many forms. Now you can find some of the world's greatest art institutions here, showcasing each place's dedication to a spectrum of art eras and disciplines. See the best exhibitions this country has to offer by seeking out each of these exceptional art museums.
Museo Nacional del Prado
MADRID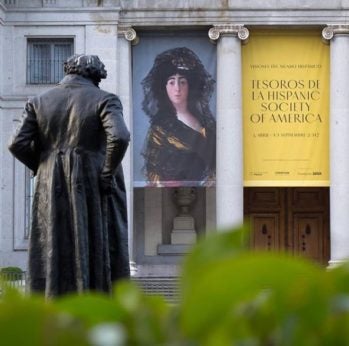 As Spain's principle museum of art, and one of the three major art galleries that make up Madrid's Golden Triangle of Art, this is a good place to start if you want to gain insight into the country's art identity. Explore what's said to be the world's best collection of Spanish art and one of the world's best collections of art from Europe, taking in artworks that date back as far as the 12th century. Behind the museum's grand facade you'll find collections such as Spanish paintings up to 1700, Flemish painting and northern schools, and sculpture and decorative arts. The sculpture collection alone contains over 1,000 pieces, and the continual flow of visiting exhibitions adds another layer to the already fascinating offering.
Image: Instagram @museoprado
Museo Nacional Thyssen-Bornemisza
MADRID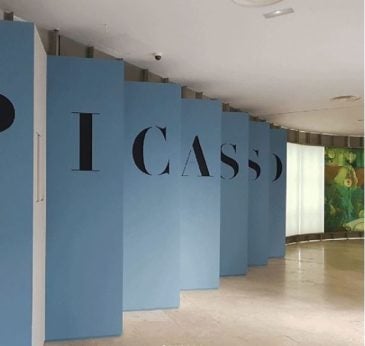 Another museum making up Madrid's Golden Triangle of Art is this museum showcasing the artworks of mainly European artists from the Middle Ages to the late 20th century. Located in the Villahermosa Palace, this impressive collection of artworks, which is now owned by the Kingdom of Spain, is the lasting legacy of the Thyssen-Bornemisza family. Choose between exhibitions on Impressionism, Expressionism, Constructivism and Renaissance art to see some of the huge collection of art on display. Here you can go from seeing famous works by Gaugin, Van Gogh, Degas and Monet to seeing the avant-garde pieces of Picasso, Kandinsky, Hopper and Chagall. Temporary exhibitions of important artworks mean you can keep coming back time and time again.
Image: Instagram @museothyssen
Museo Nacional Centro de Arte Reina Sofia
MADRID
The final piece in Madrid's Golden Triangle of Art, this museum is considered the MoMA of Madrid. The gallery's permanent collection goes from artworks created at the end of the 19th century, when modern art was beginning to make its mark in society, to the artwork of the '60s, '70s and '80s that reflects the social, cultural and political issues of the time. These permanent collections are complemented by temporary exhibitions of artworks spanning a diversity of disciplines including photography, installations and paintings. Film screenings, performances and talks also take place. The main venue is Madrid's Sabatini building but you'll find more exhibitions in the city's Nouvel Building and Parque del Retiro's Palacio de Velazquez and Palacio de Cristal.
Image: Instagram @museoreinasofia
Museu Nacional d'Art de Catalunya
BARCELONA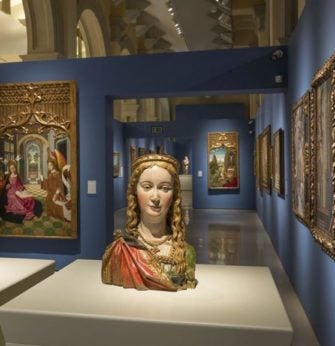 Also known as MNAC, this gallery is Spain's primary museum for Catalan art, housing a collection that spans a thousand years of the region's art history, beginning in the 10th century and including exhibitions on Medieval Romanesque, Renaissance and Baroque, Modern art and specific disciplines such as prints and photography. The Modern art exhibition, which was created in 2014, covers a wide variety of art styles and mediums and places them in their social, historic and artistic context. World-class temporary exhibitions also pass through – the gallery is currently showing an exhibition on Dali. Guided visits of this exhibition take place each Saturday.
Image: Instagram @museunacional
Museu Picasso
BARCELONA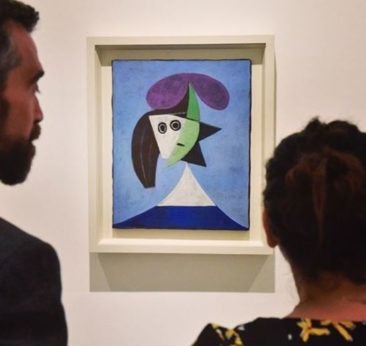 Home to one of the most extensive Picasso art collections you can find, this museum is understandably among the country's most popular. Well over 4,000 artworks by the prolific artist are on show within the museum's five medieval palaces in La Ribera quarter of the city. Having been established during Picasso's lifetime, in 1963, it was the first museum dedicated to the Spanish artist's work, making it a remarkable tribute to the modern master. In addition to displaying the artworks he created in different eras of his career, the museum curates exhibitions that give a lesser seen perspective of this work. Current exhibitions include Picasso's Kitchen looking into the connection some of his work has with food.
Image: Instagram @museupicasso
Museu d'Art Contemporani de Barcelona
BARCELONA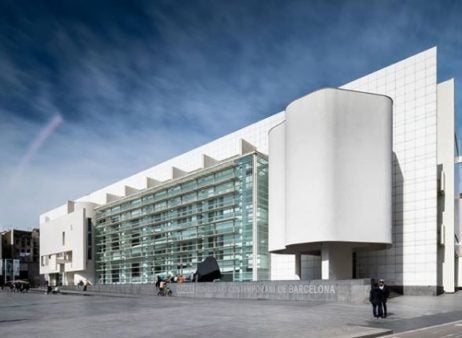 It's within this architecturally striking modern building in Barcelona's historic district El Raval that you'll encounter an extensive collection, which consists of several thousand artworks, focusing on the Modern art periods from the '50s through to the avant-garde work of the '60s and '70s, and contemporary artwork of the present day. Exhibitions are fascinating and diverse, looking into the work of individual artists, such as Francesc Torres who was a pioneer of multimedia installations, and the links between particular periods of art with society and this city.
Image: Instagram @macba_barcelona
Museo de Bellas Artes de Sevilla
SEVILLE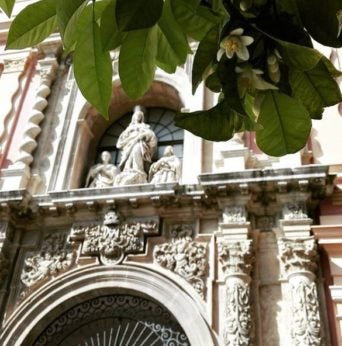 In a suitably ornate building on Plaza del Museo in Seville—one that was built in 1594 and originally used as a convent—this museum attracts a steady stream of visitors for its collection of art from the past few centuries and artworks from the Spanish Golden Age when art flourished here. Pay a visit to the gallery to see the work of Seville's most prominent artists, along with temporary exhibitions, and to admire the building itself, which encompasses leafy courtyards and patios, and decorative architectural features including its cloisters, Imperial staircase and dome.
Image: Instagram @museobellasartessevilla
Guggenheim Museum
BILBAO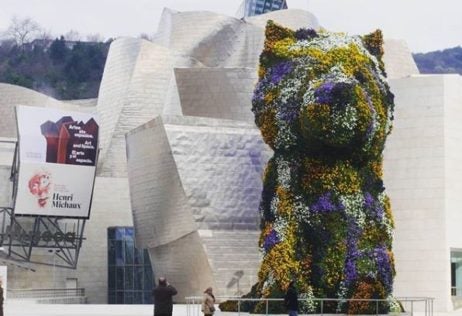 Undoubtedly one of the most striking buildings in the entire country, the Guggenheim Museum in Bilbao is one of the Basque Country's great draws. The building itself was famously designed by the Canadian-American architect Frank Gehry, and the work inside represents Modern and contemporary movements. In the museum's cavernous space you can browse the work of artists including Mark Rothko, Andy Warhol and Jeff Koons (sculpture pictured) and see temporary exhibitions that focus on masters of the Modern and contemporary art world. See Chagall, The Breakthrough Years by visiting before September, then catch Alberto Giacometti, A Retrospective in the following few months.
Image: Instagram @museoguggenheim
Museo de Bellas Artes de Bilbao
BILBAO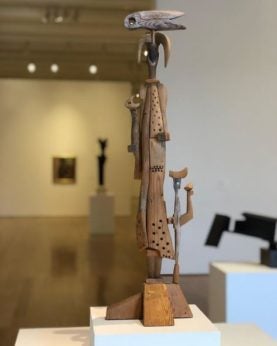 In October, this major art museum in Bilbao will celebrate the 110th year of its foundation (the museum opened soon after in 1914). Owing to this long, rich history, the museum has thousands of artworks in its collection with hundreds on display at any one time. As well as a number of well-known masterpieces by artists such as Gaugin, Murillo and Ribera, the gallery hosts temporary exhibitions, currently including 110 Years 110 Works, which highlights important works from its collection of over 14,000 pieces of art.
Image: Instagram @esculturachile
Institut Valencià d'Art Modern
VALENCIA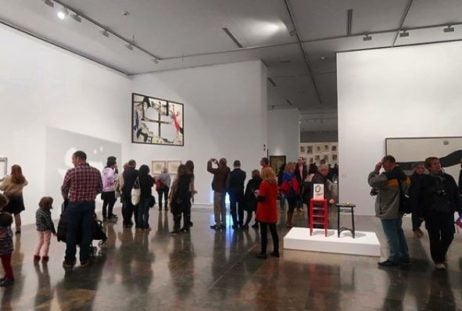 Having been established in 1989, this museum, which is commonly known as IVAM, was the first art gallery in Spain to have been entirely dedicated to Modern art, and to this day it's considered the most important museum of Modern and contemporary art in Valencia. Now, the collection consists of over 11,300 artworks across a range of disciplines and from different parts of the world. See works by Latin American and North American artists as well as Spanish and Valencian pieces. Among the museum's many temporary exhibitions is the current showcase Against the tide; Half a century of Valencian female artists, which follows the journey these artists went on to achieve visibility.
Image: Instagram @gva_ivam