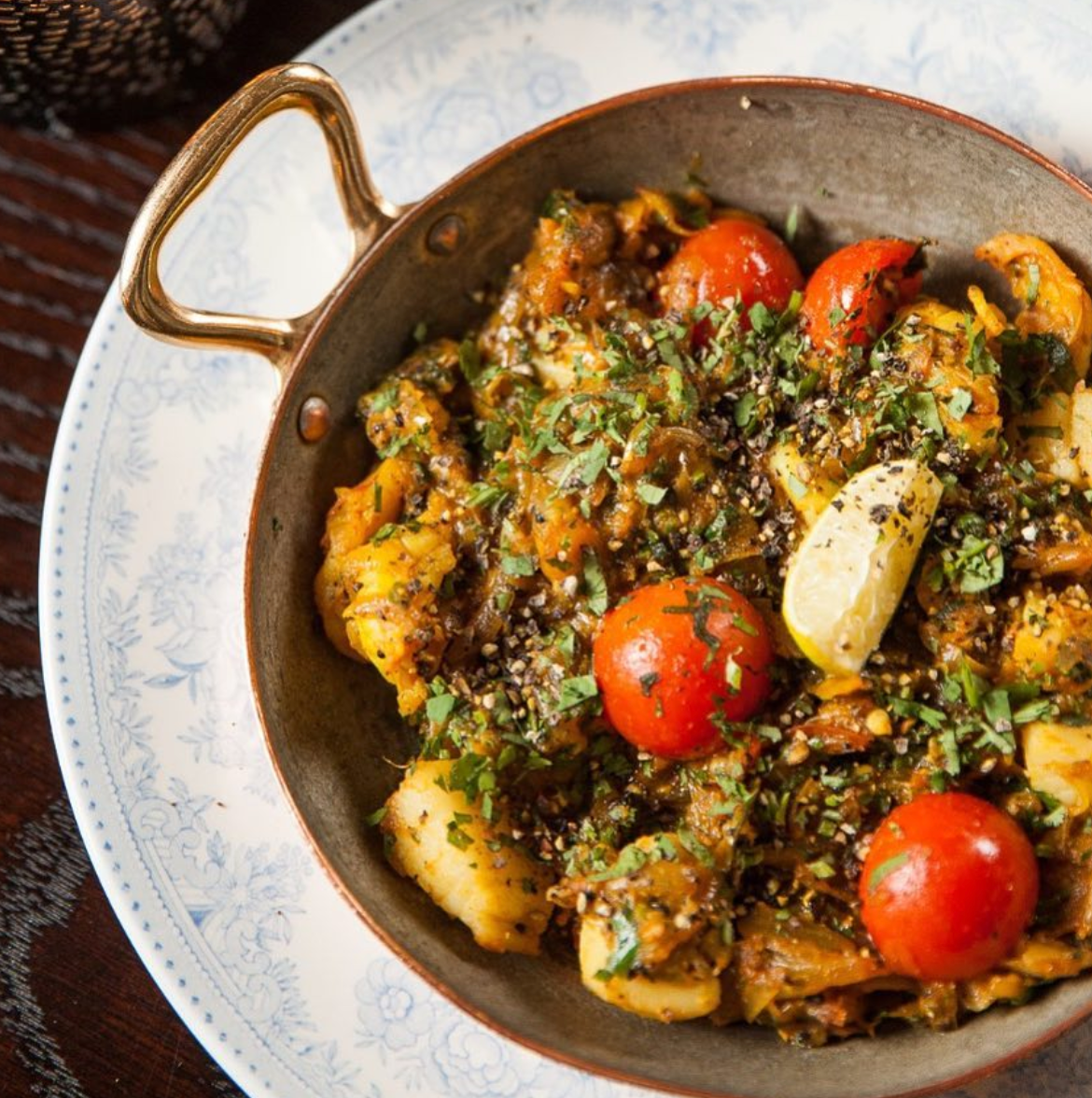 Finding the best Indian restaurants in London is no easy task. The cuisine has a long history in London, starting with The Hindoostane Coffee House back in 1810. The longest running one is Veeraswamy, which opened in 1926.
No-one can be sure exactly how many Indian restaurants London has, but Tripadvisor currently lists 1,271, so it is not surprising that there are some gems amongst such a broad selection.
Asian communities in London thrive in areas like Wembley, Southall, Whitechapel and Tooting, with around half a million people from India, Pakistan and Bangladesh living in the capital.
There are currently half a dozen Indian restaurants in London with Michelin stars. These are mostly located in the centre and are smartly decorated, such as Benares and Gymkhana in Mayfair. Both serve mostly north Indian dishes with some luxurious or exotic touches. For example, at Gymkhana you can try quail seekh kebab or kid goat methi keema.
Veeraswamy off Piccadilly serves mostly traditional dishes like Kashmiri rogan josh and paneer tikka. Amaya is in wealthy Belgravia, also serving more traditional dishes like raan, a slow-cooked lamb dish with spices, as well as making good biryani.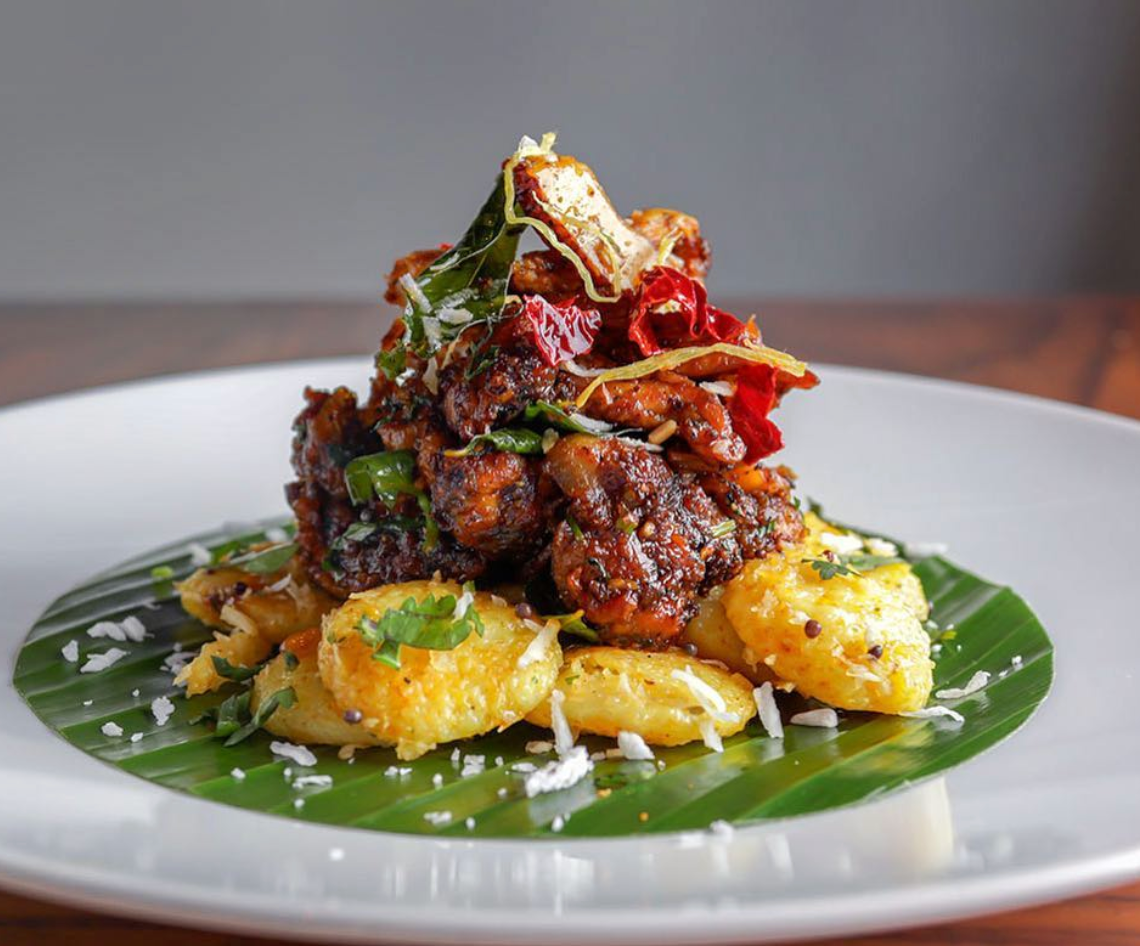 Trishna in Marylebone specialises in seafood, so you see dishes like salmon tikka and soft shell crab with chilli. Quilon is unique amongst the starred places as it serves the coastal cuisine of south-west India. Here you will find lobster broth with coconut, and fish curry with chilli and mango. There are other excellent restaurants in the centre, from the sophisticated Jamavar in Mayfair to the great value Indian snacks at the casual Diwana Bhel Poori Cafe in Euston.
However the soul of Indian cooking in the capital is not to be found in the Mayfair environs but in the Indian communities of London. In Wembley you can eat excellent vegetarian Gujarati fare at Sakonis, or in nearly Queensbury you can dine at The Regency Club, whose Indian food has some Kenyan influences, such as its cassava with onions and black pepper.
In Tooting, Radha Krishna Bhavan serves great value south Indian snacks like utthapam, a sort of Indian take on pizza. In east London there is a perpetual queue for the lamb chops at Tayaabs, or the grilled dishes at Lahore Kebab House. A personal favorite is The Brilliant in Southall, which has been serving Punjabi food for 45 years and makes terrific methi chicken.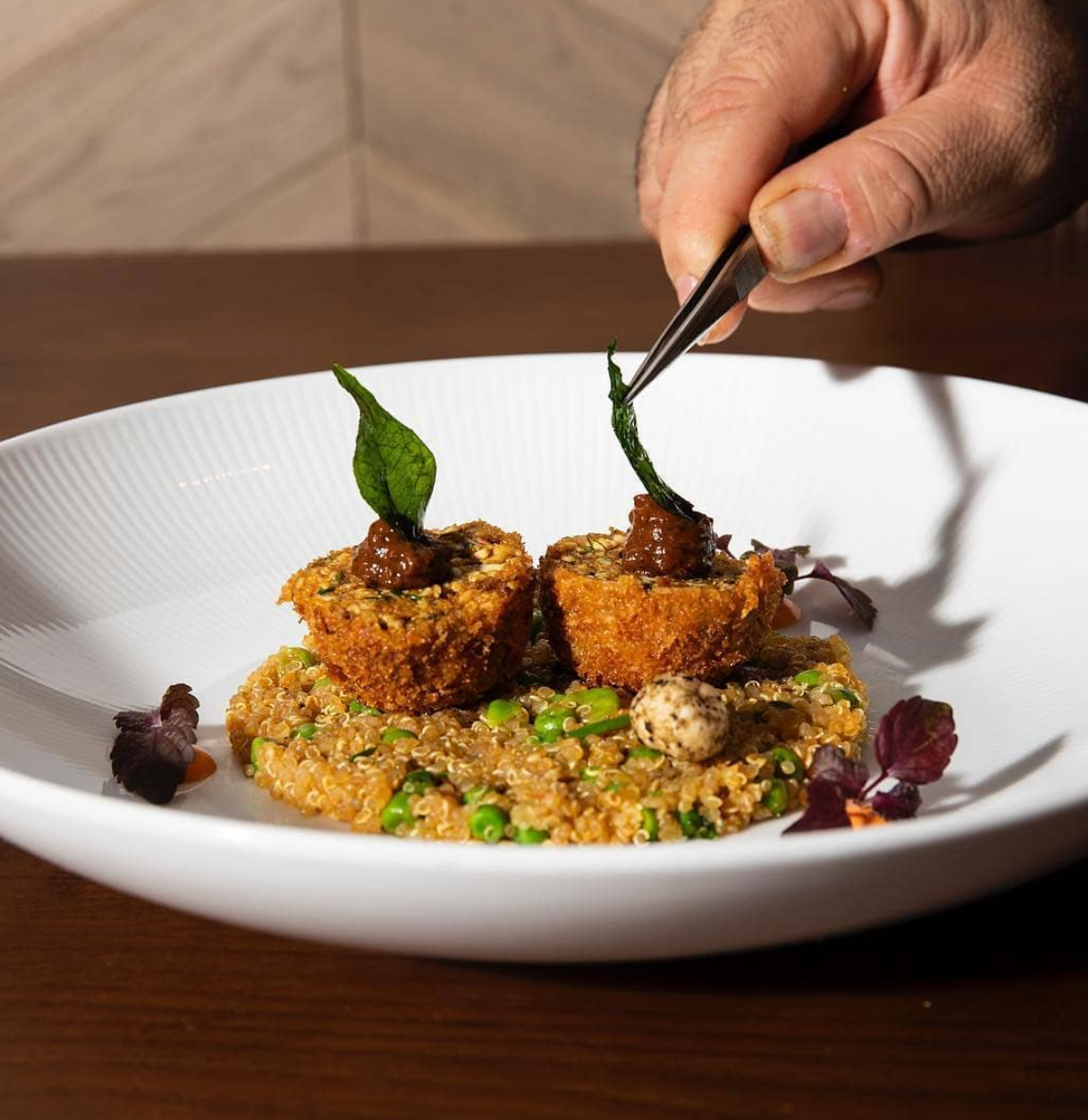 At the pinnacle in my opinion is Indian Accent, which opened in Mayfair in December 2017. It is the sister its namesake in Delhi, widely regarded as the best restaurant in India and the only such restaurant to feature in the influential Top 50 global restaurant list. Its modern take on Indian food, with unusual and thrilling dishes, is redefining what Indian cuisine means.
The sheer variety of Indian cuisine in London is unmatched anywhere except in India itself. If visiting the city then I would encourage you to venture out beyond the comfort zone of central London and try some of the excellent food in the Asian communities in the suburbs.
Pictures: Top – Seafood Pepper Fry at Gymkhana | Middle – Kerala at Veeraswamy | Bottom – Mehrotra at Indian Accent