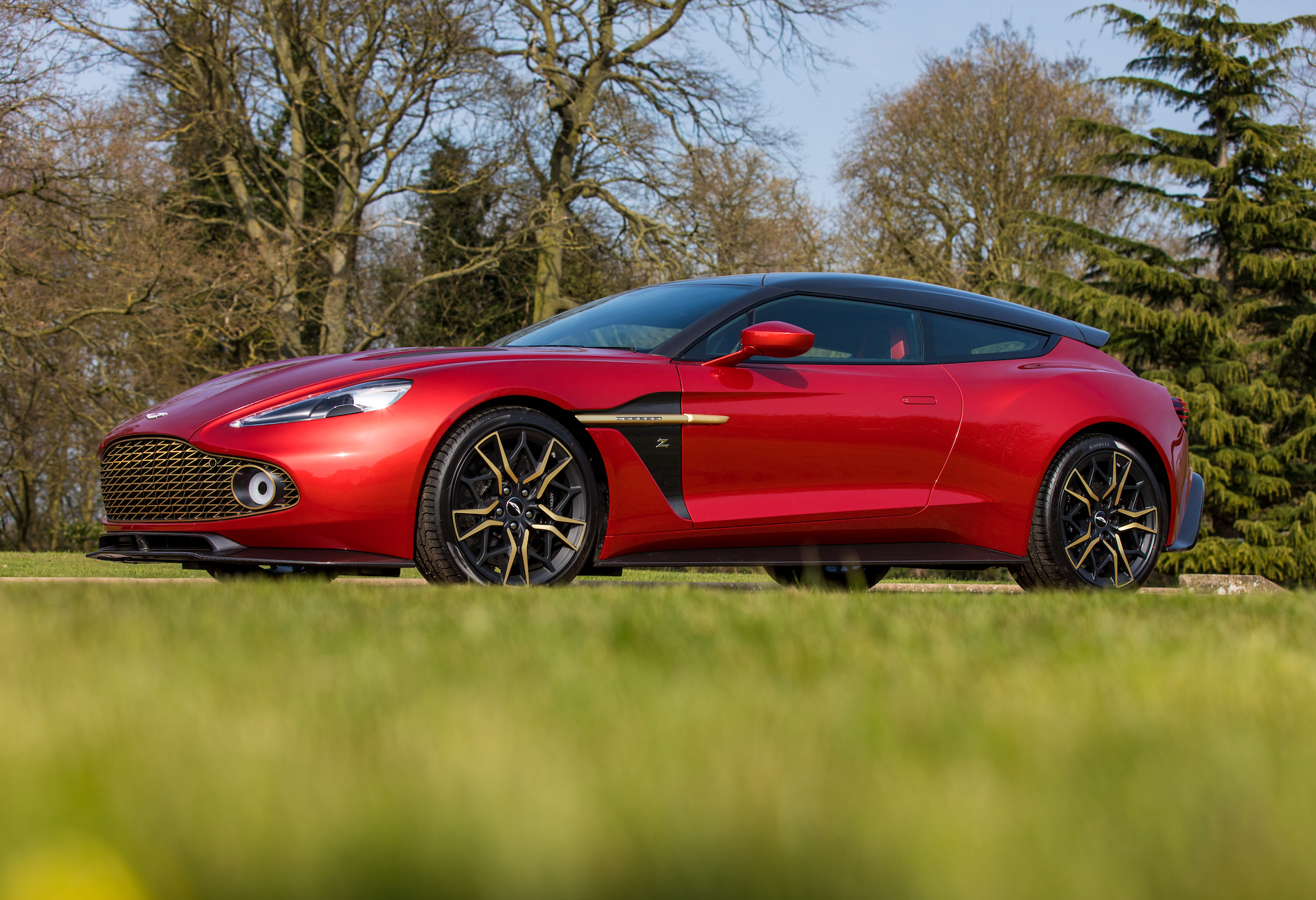 The Bonhams Aston Martin Sale is the go-to auction for anyone hoping to get their hands on their legendary classic cars, but a new model is likely to steal the show in 2019.
The leading Aston Martin and Lagonda auction hosts its 20th edition at the stunning Wormsley Estate in Buckinghamshire on May 19, in conjunction with the Aston Martin Owners Club Concours.
Although a host of classic Aston Martins will be on offer, it is the three Vanquish Zagato Shooting Brake cars that will stir up the most interest and, naturally, the biggest bids on the day.
This stunning model was designed by the renowned Italian coachbuilding firm Zagato, whose relationship with Aston Martin dates back to 1960s with the introduction of the DB4 GT, a version of which sold for over $13m last year.
This more modern Vanquish Zagato is not expected to reach anywhere near that figure but the high estimate of $1million is significant for a new car. It boasts a 580bhp 6.0-litre V12 engine capable of 0-62mph acceleration in just 3.5 seconds. Only 99 have been made so its value is likely to increase in time.
It is the 68th of the 99 that hopeful bidders will have their eye on. This version features a unique specification and is one of only three believed to have the bronze front and rear grilles. It has covered a mere 43 miles since rolling off the factory floor.
A 1963 DB4 series V convertible will also be on offer. One of only 70 ever made, it is even rarer than the Zagato. Although not quite as fast or technically advanced as its modern brother, it comes with heaps of historical significance attached to it.
Its value is further enhanced by the  'Gold Standard' certificate of the Aston Martin Assured Provenance, a bumper-to-bumper inspection to assess the originality and condition. It is expected to sell for around the $1m mark as well.
'James Bond' Models
Naturally, there will also be a tip of the cap to Aston Martin's intimate relationship with James Bond. Several models have helped 007 achieve his missions over many movies, and beautiful examples will be up for auction at the Bonhams Sale.
The most iconic of these is the DB5 which featured in Goldfinger, Thunderball, Goldeneye, and Skyfall. The 1965 example will be offered in the classic silver birch paintwork and black leather interior. It underwent a comprehensive restoration last year and is expected to sell for almost $900,000.
Images: Bonhams