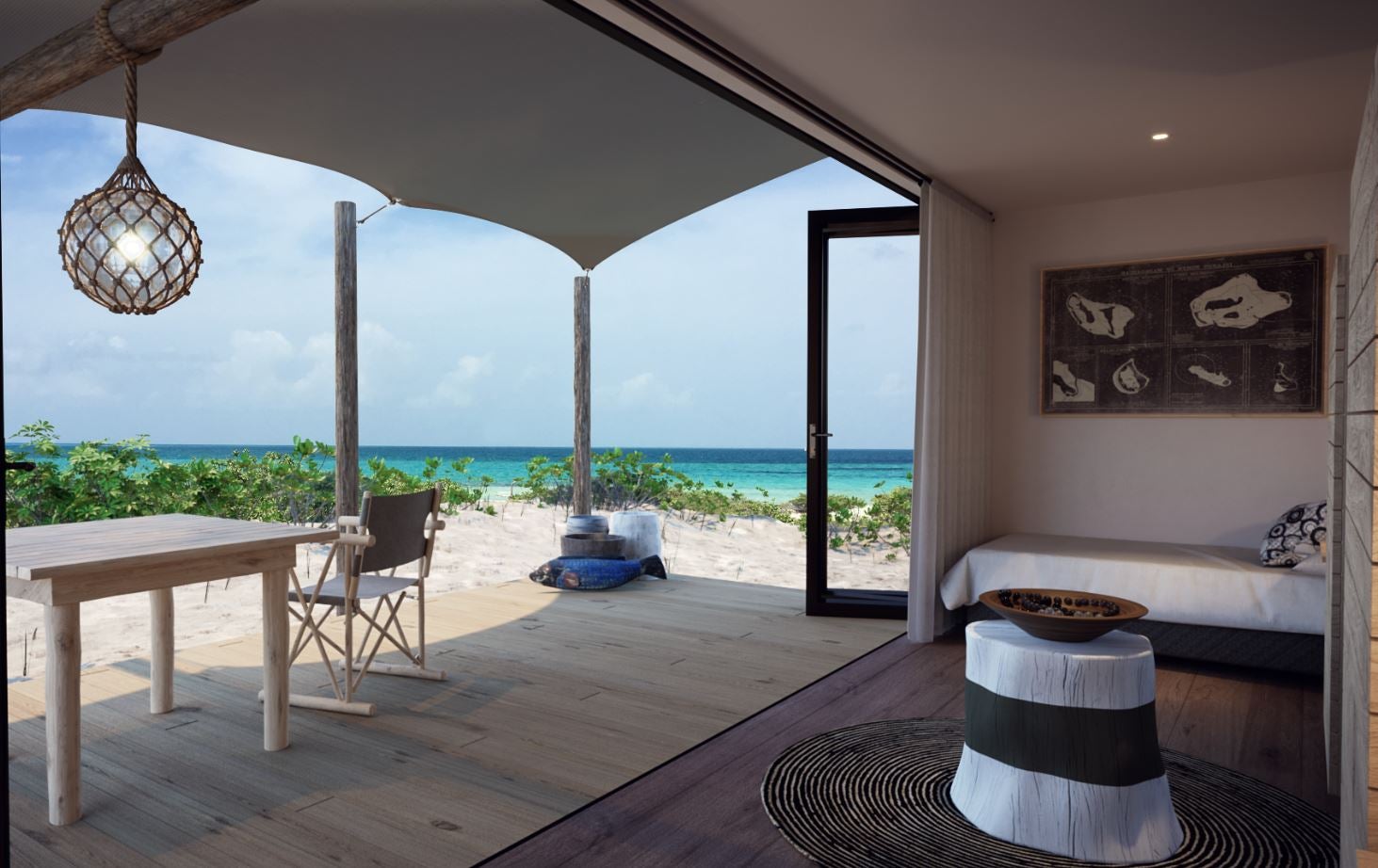 Recent years have seen an ever increasing connection between luxury travel and conservation in the Seychelles, with resorts even playing a part in the complete rehabilitation of islands. The latest project to follow this path is different to anything else we've seen in the archipelago before. The luxury tour operator, Blue Safari Seychelles, has just revealed a brand new eco-camp in the remote Cosmoledo Atoll.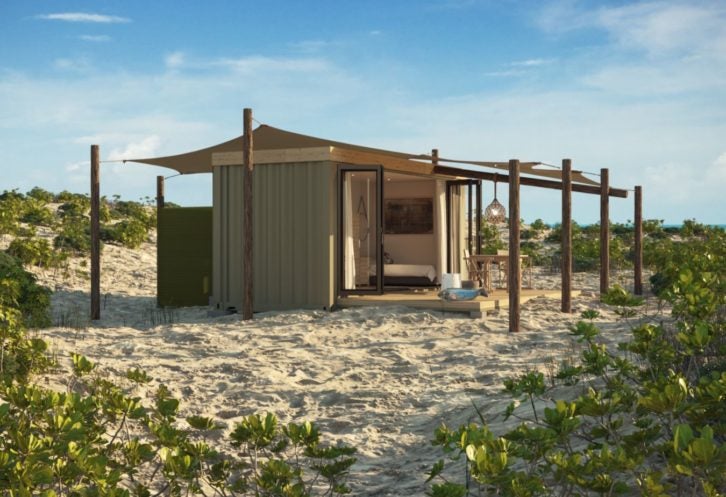 The innovative eco-camp, which is welcoming its first guests this month, will consist of just eight Eco Pods in shipping containers that have been restored according to the company's ecological ethos. Not only does this camp now provide a unique place to stay in one of the Seychelles' most untouched atolls – it is in fact the only accommodation available in this cluster of 21 islands.
Due to its isolated setting in the archipelago's outer islands, the Cosmoledo Atoll has a remarkably pristine ecosystem. Blue Safari Seychelles aims to promote conservation of this region through low-impact eco-tourism projects and a commitment to the preservation and protection of natural resources here.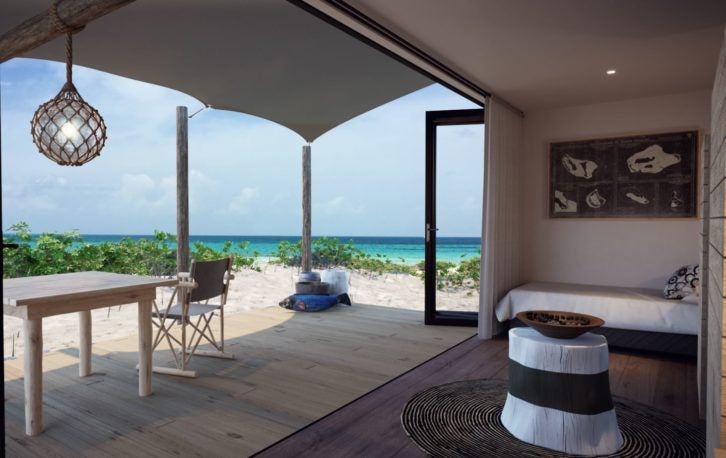 Designed for minimum environmental impact, the eight Eco Pods come with interiors of local wood and a palette of soft neutrals ensuring they blend in with the surroundings. Fully retractable front walls open the pods up to the ocean views and sea breeze, and covered terraces provide a space for taking it all in. Old tree trunks have been made into tables and fishing nets are seen in hanging light features.
From here, you'll spent each day hopping between islands, trying water sports such as kayaking and stand-up paddle boarding, being treated to beach picnics and snorkeling over the atoll's abundant coral reef.
Find out more by going over to bluesafari.com.