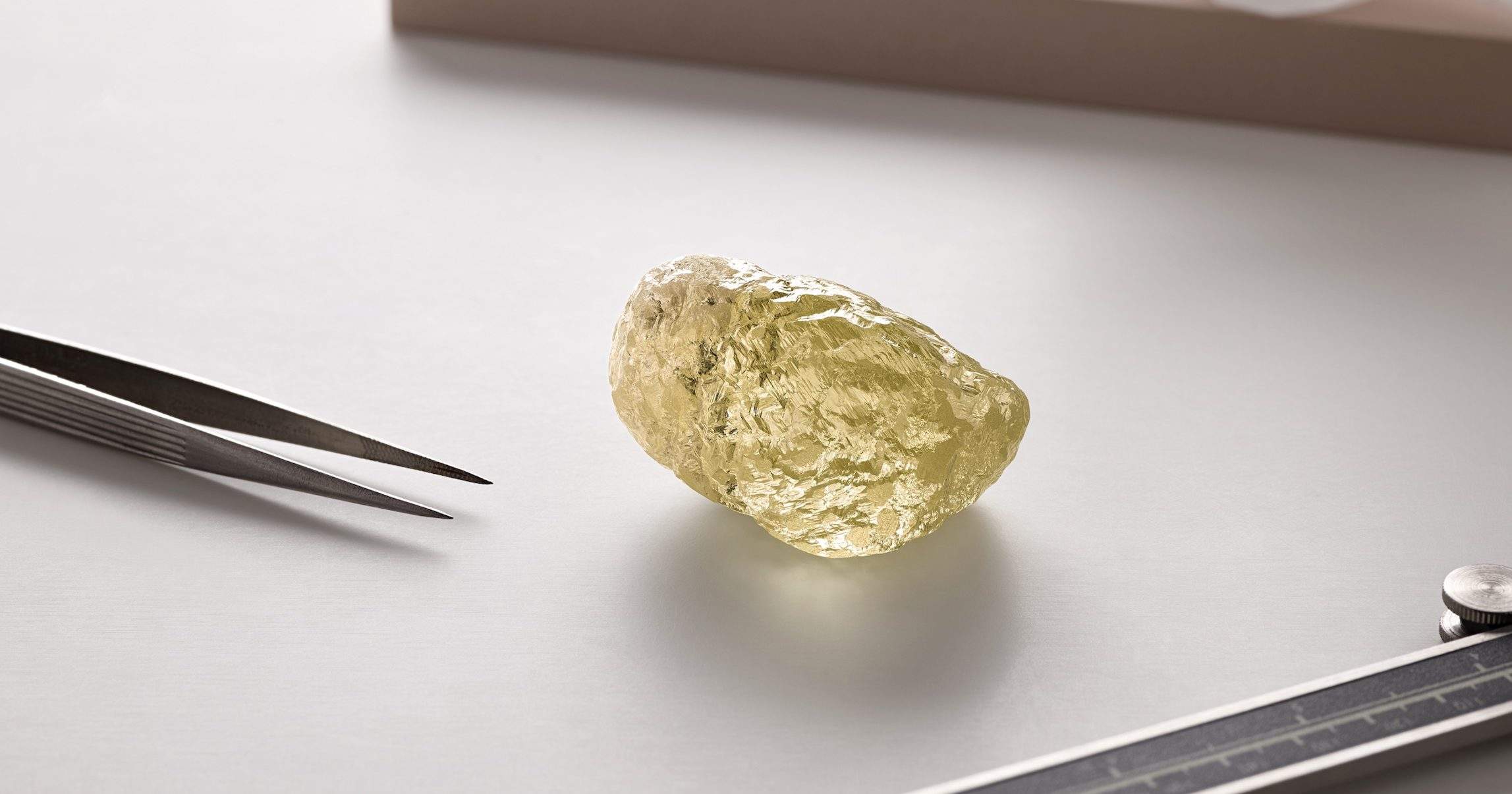 In December 2018 the largest yellow diamond ever found in North America (and one of the 30 biggest diamonds found in the world) was unearthed from Canada's Dominion Diamond Mines in Diavik (just 135 miles from the Arctic Circle). From January 31 to February 3, Phillips will be displaying the diamond in the 552 exhibition, presented by Canadamark.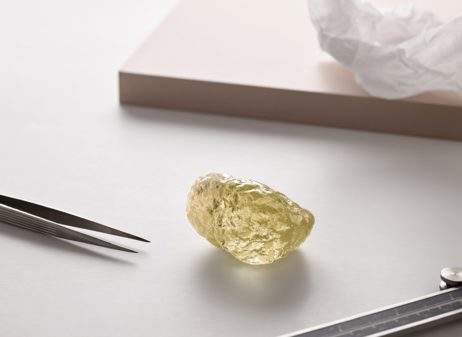 This Canadamark fancy yellow diamond is not only remarkable for its size (it measures 33.74mm x 54.56mm – nearly the size of a chicken egg) but also its unexpected geographical location. Although Dominion has discovered major diamonds – the most recent in 2015 measured in at 187.7 carats and yielded two exceptional diamonds.
For the diamond's first debut on January 30 invited jewelry aficionados, collectors, media and influencers for a sneak preview of the diamond before its grand public debut. Attendees got to see this once-in-a-lifetime diamond in person before it will be sent off to cut. Though it's nicknamed 552 for its carat weight, the diamond has not officially been named.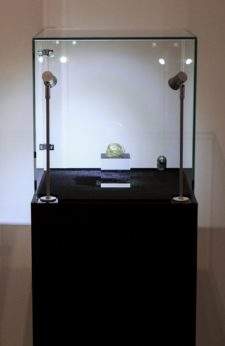 Once the diamond is polished and Canadamark certified, Dominion hopes to turn it into a significant main stone, yet due to its size only a few master cutters are skilled enough to polish it. The stone has yet to be examined and cut before it's graded and sold.
The 552 exhibition will be on display at Phillips from January 31 through February 3.
Phillips, 450 Park Ave, +1 212 940 1200, phillips.com, canadamark.com