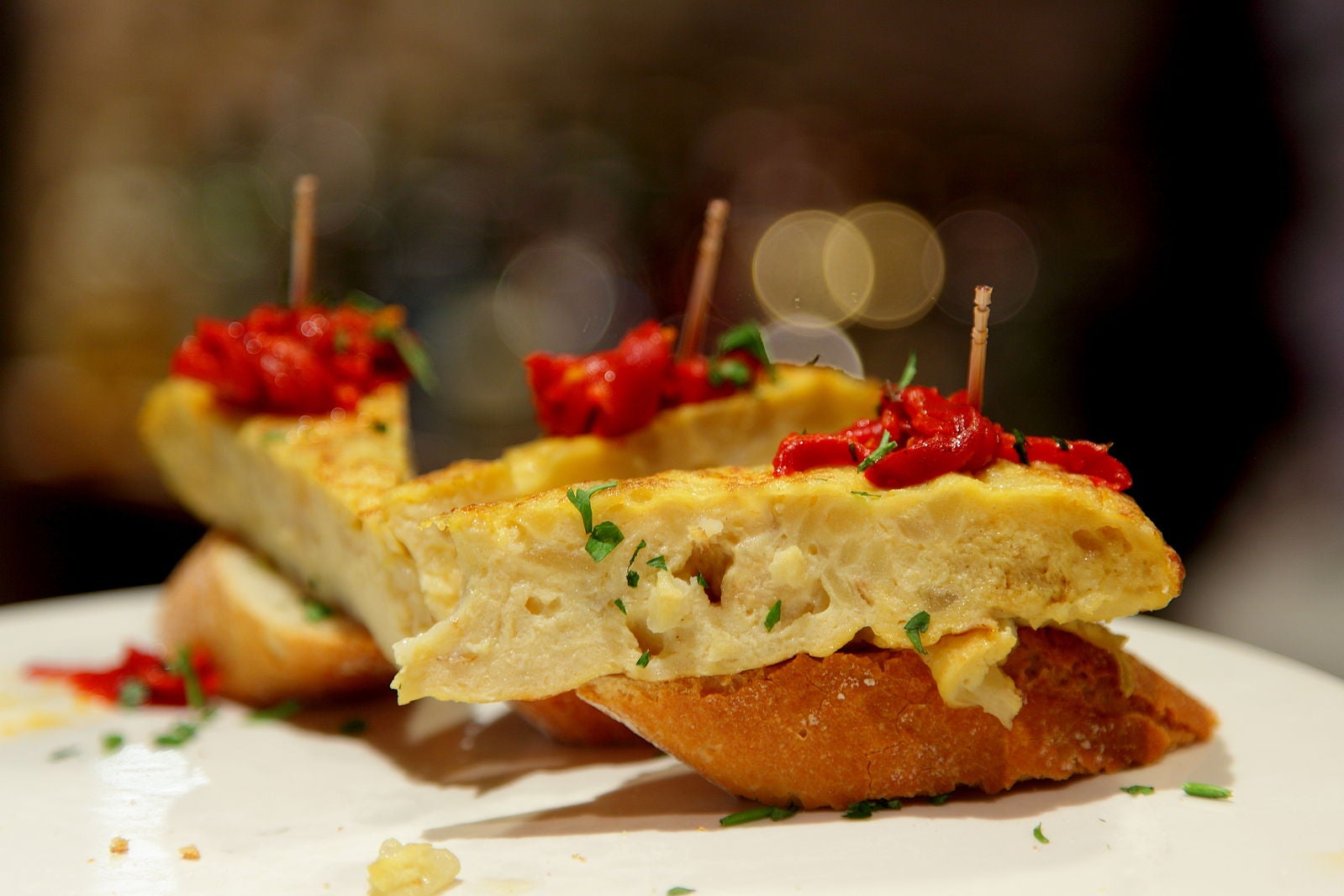 At just over 5,000 square meters, Cantabria is one of Spain's smallest regions. With a varied landscape that covers everything from lush green parks right through to rolling mountain ranges, the area has developed a name for itself as one of the country's most underrated food destinations. With the most Michelin stars per inhabitants in all of Spain and some of the world's most widely celebrated seafood (their anchovies are particularly world-class), visitors to Cantabria will see how the region quickly goes from serving traditional dishes such as the cocido montañés (mountain stew) to Michelin starred haute cuisine in just a few miles. To celebrate the wonderful culinary delights of Cantabria, Elite Traveler has put together a list of the places you need to visit.
Pinchos – Tapas's Little Brother
There are very few countries in the world where your hors d'oeuvre take on a culture of their own, but in Northern Spain, and particularly in Cantabria, visitors will find a number of the area's top bars and restaurants serving something called pinchos. For those of you well versed in European cuisine, pinchos is perhaps most similar to the Italian Cicchetti – small bites of food served on fresh bread with an appearance similar to an open-faced sandwich. To try the best pinchos Cantabria has to offer why not visit…
Cañadio
Santander
Overlooking the Plaza de Cañadio, this quaint restaurant offers some of Santander's most celebrated pinchos where guests can enjoy beautifully crafted bites and a well-rounded wine menu. Offering everything from Spanish takes on the burger right through to pinchos made with fresh prawns and seasonal vegetables, Cañadio is widely regarded as a Satander institution.
Casa Lita
Santander
Another favourite in Santander, Casa Lita is extremely popular amongst locals and offers sizeable pinchos made from a variety of ingredients including sirloin steak and fresh fish, as well as offering a 'skewer of the month'.
Risco L'atelier Gastrobar
Laredo
Sitauted in Cantabria's second biggest town, Laredo, Risco L'atelier Gastrobar overlooks the beautiful Cantabrian coastline. The quaint town is famous for its sardines and is home to such amazing seafood that each year the locals hold a carnival where they parade an oversized sardine through the streets before burying it on the beach. At Risco L'aterlier Gastrobar, guests can expect seafood worthy of a celebration.
Fine Dining
Cantabria is easily one of Spain's most overlooked regions when it comes to fine dining. With more Michelin stars per person than anywhere else in the country you're spoilt for choice when it comes to deciding on where to eat, but what can you expect from Cantabria?
Cenador de Amós
Villaverde de Pontones
Perhaps the most widely celebrated restaurant in all of Cantabria. Cenador de Amós is a two Michelin-star restaurant set in an 18th Century palatial building in a small town just outside of Santander. The chef's menu is split into three ideas – Memoria, Esencia and Experiencia, all of which encompass an innovative modern take on cooking that fuses the region's fresh produce with new cooking techniques on the cutting edge of the industry.
La Bicicleta
Hoznayo
Set inside a 200-year-old house, La Biccleta focuses on serving traditional Cantabrian dishes with a contemporary twist. The interior is bright and modern, matching the restaurant's focus on serving contemporary cuisine. While La Bicicleta is only open for lunch, it is definitely worth making the trip as you'll be pushed to find a better priced fine dining restaurant in all of Cantabria.
El Nuevo Molino
Puente Arce
Another Cantabrian restaurant set inside a beautiful building, El Nuevo Molino sits inside an old watermill. El Nuevo Molino serves traditional Cantabrian dishes such as suckling pig and a wide variety of locally sourced seafood dishes such as wild red salmon and green octopus. The restaurant is also home to an extensive wine room, where guests can browse the bottles before choosing their perfect drink.