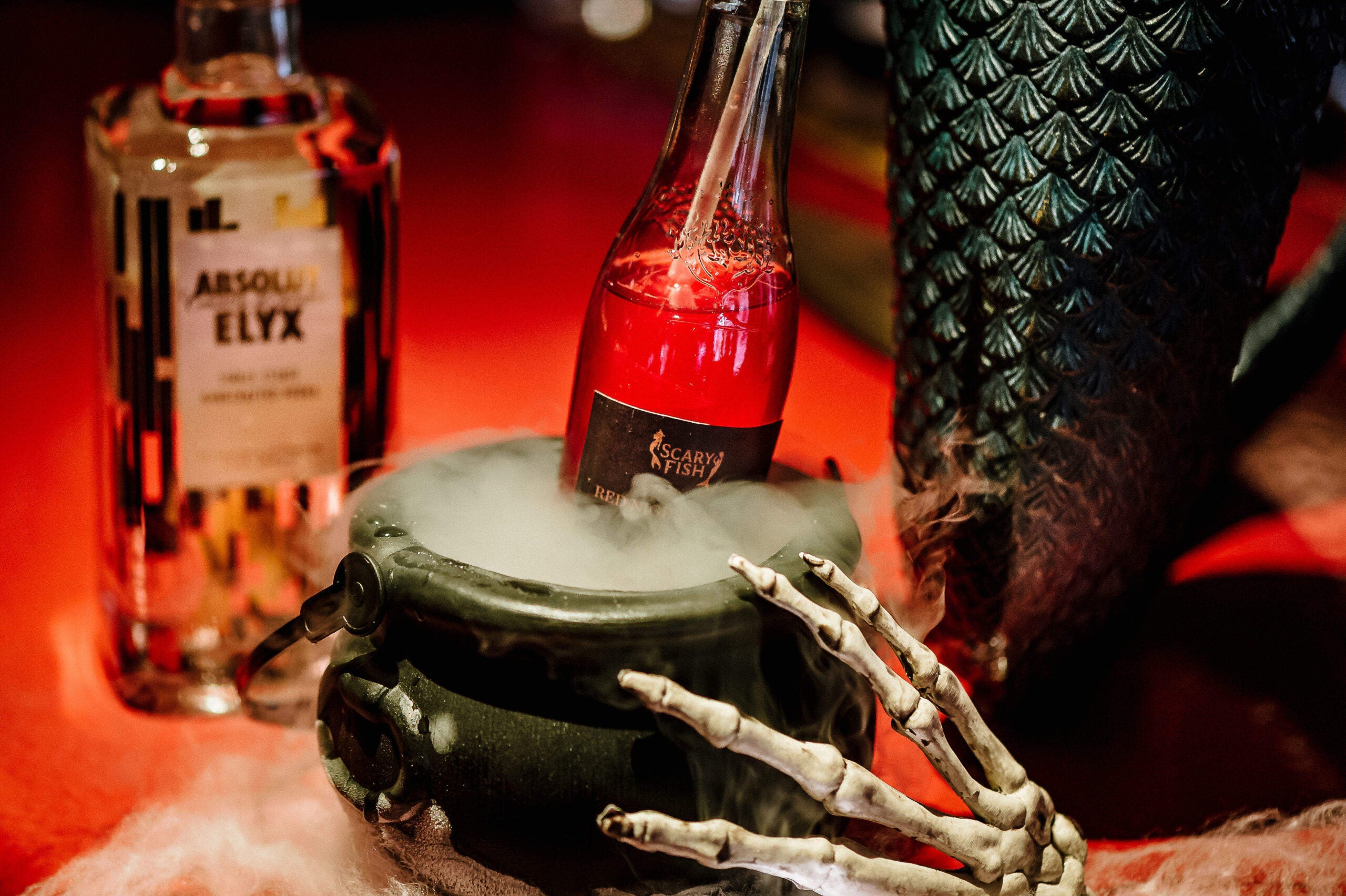 Embrace Halloween revelry this year by securing a ticket to one of the most glamorous events happening in cities around the world. From one of Tokyo's grandest hotels to a legendary Hong Kong venue, this is where to celebrate Halloween in 2018.
LONDON
The sleek and unashamedly opulent Asian restaurant and bar, Sexy Fish, has garnered attention since it opened in 2015 for its eclectic décor featuring coral reef tanks and bold installations including a crocodile by Frank Gehry and mermaid by Damien Hirst. So, it's no surprise this is also among the venues in London that wholly embrace Halloween. For Halloween this year, the restaurant is hosting what's lauded as the ultimate Halloween bash with more than 20 different acts captivating the room with tricks and treats. This cocktail-style event will see the restaurant decked with Halloween neons, music by a resident DJ, Absolut Elyx cocktails—try the Hocus Pocus made with green chartreuse, berry mix, chili and chinotto—and a special menu of dishes like lobster and pumpkin gyoza.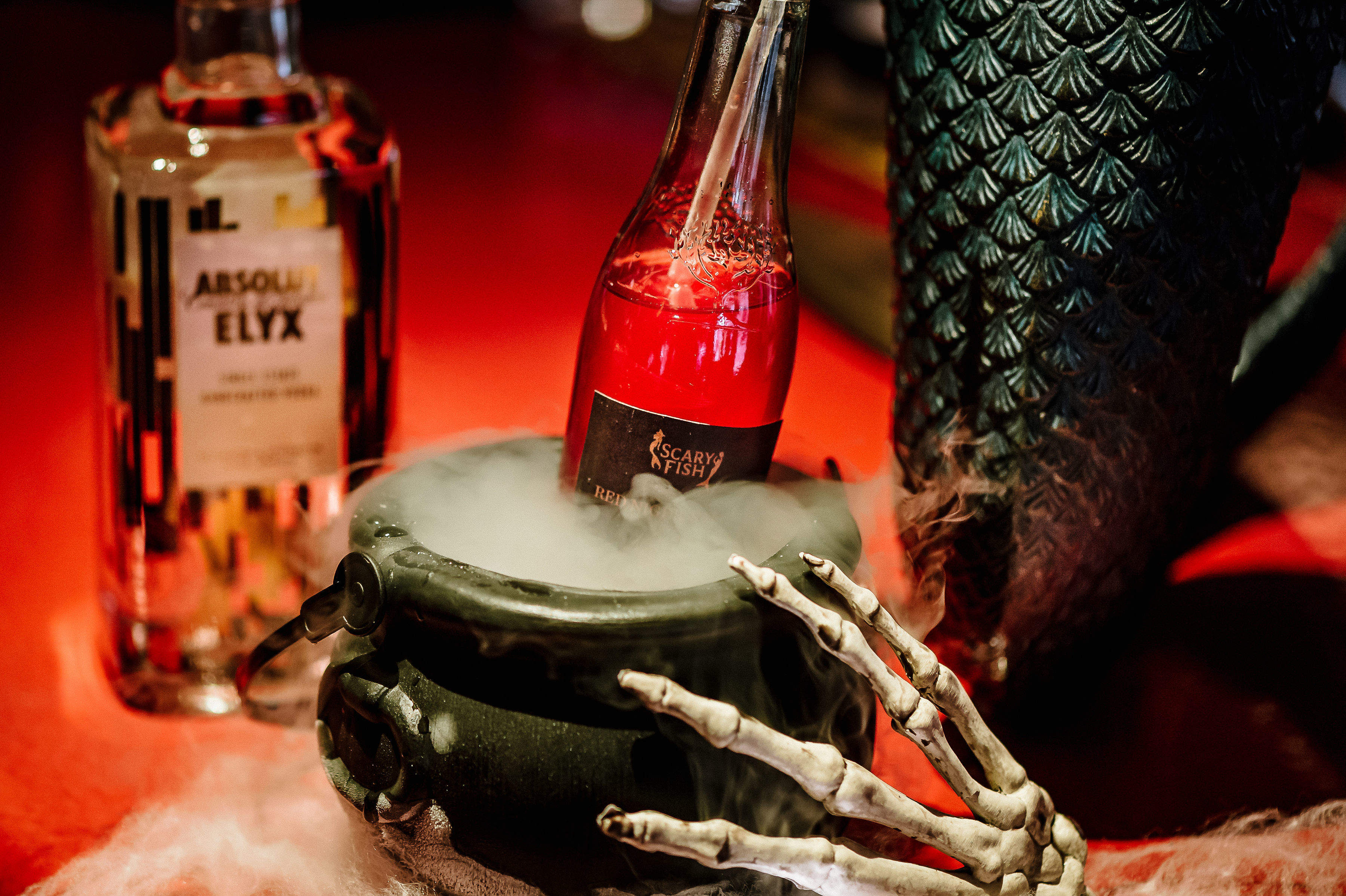 HONG KONG
Launched as a cultural and social venue for creative minds, Duddell's combines stunning interiors by designer Ilse Crawford with an engaging art program and Michelin-starred cuisine. Here on the top floors of the Shanghai Tang mansion, you can dine on Cantonese specialties in the restaurant or opt for cocktails and dim sum in the salon with garden terrace. Each year, Duddell's reflects its creative spirit by hosting a Halloween party – the annual event has become legendary in the city. The venue will be transformed once again for his year's event, Heavenly Bodies x Devilish, featuring music by international DJ Will Power.

TOKYO
The Grand Hyatt Tokyo sits within the city's sleek Roppongi district, fusing traditional Japanese aesthetics with contemporary design and luxurious attention to detail. The hotel's impressive collection of fine dining restaurants and chic bars has made it a draw for people living here as well as those traveling through. It's in two of these restaurants and one of the bars that the hotel is hosting its Halloween revelry. Head to The French Kitchen for Halloween-inspired afternoon tea featuring an array of pumpkin savory dishes and desserts; try a special Halloween plate (a chocolate fondant with raspberry eyeball cake) at The Oak Door steakhouse; and find a seat at The Oak Door Bar for Halloween cocktails in a space that's been transformed into an atmospheric laboratory.
NEW YORK
Each year, the chic Parisian-inspired hot spot, The NoMad Hotel, hosts a lavish Masquerade Ball. Instead of Halloween costumes, guests come in black tie and masks for a glamorous evening of Halloween-inspired culinary creations by the hotel and restaurant's renowned chefs Daniel Humm and James Kent, along with a selection of excellent cocktails and entertainment. You can expect a night full of music, dancing and Halloween tricks and treats in the dining space that's been transformed for the occasion. Tickets are difficult to come by but the event has a wait-list.
Images: Sexy Fish © Tom Horton