One of South America's most celebrated chefs, Francis Mallmann, is set to make his London debut this October with a residency at Dorchester Collection's Mayfair hotel, 45 Park Lane. The latest in a chef series hosted by Wolfgang Puck's restaurant CUT, the residency will see Mallmann join the restaurant's executive chef David McIntyre in creating a six-course menu, which will be served during the three-night culinary event.
Known for his cuisine's bold Argentinian flavors, Mallmann will be cooking up dishes such as smashed crusty Andean potato with smoked butter and caviar, corn humita with basil, plancha avocado with salmon confit, sweetbread on eggplant Milanese and slow-roasted rubia gallega rib eye on the bone. The meal will come to a close with 'desserts from the river plate'.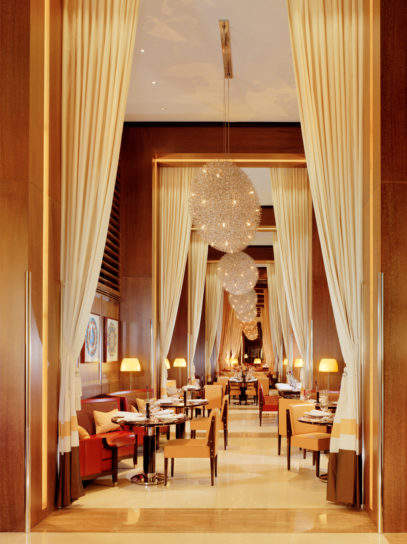 This tasting menu will be accompanied by Argentinian wines from the family winery Bodega Catena Zapata, which have been selected by the senior operations partner of Wolfgang Puck, Alex Resnik, who hails from the country and is a close friend of Mallmann's.
Commenting on this culinary appearance, Mallmann says: "This will be a perfect meal; it has two of my favorite ingredients… crusty potato and rib eye. I've cooked with my dear friend Wolfgang Puck in LA before, but for my first time cooking in London I'm looking forward to sharing a kitchen with David McIntyre.  He has the respect for product that is the essential starting point for making a great, beautiful steak and the mastery of a simple way of grill cooking that is very difficult to achieve."
The three-night residency will take place from Wednesday, October 3rd to Friday, October 5th, 2018. The six-course tasting menu is priced at £280 ($365).