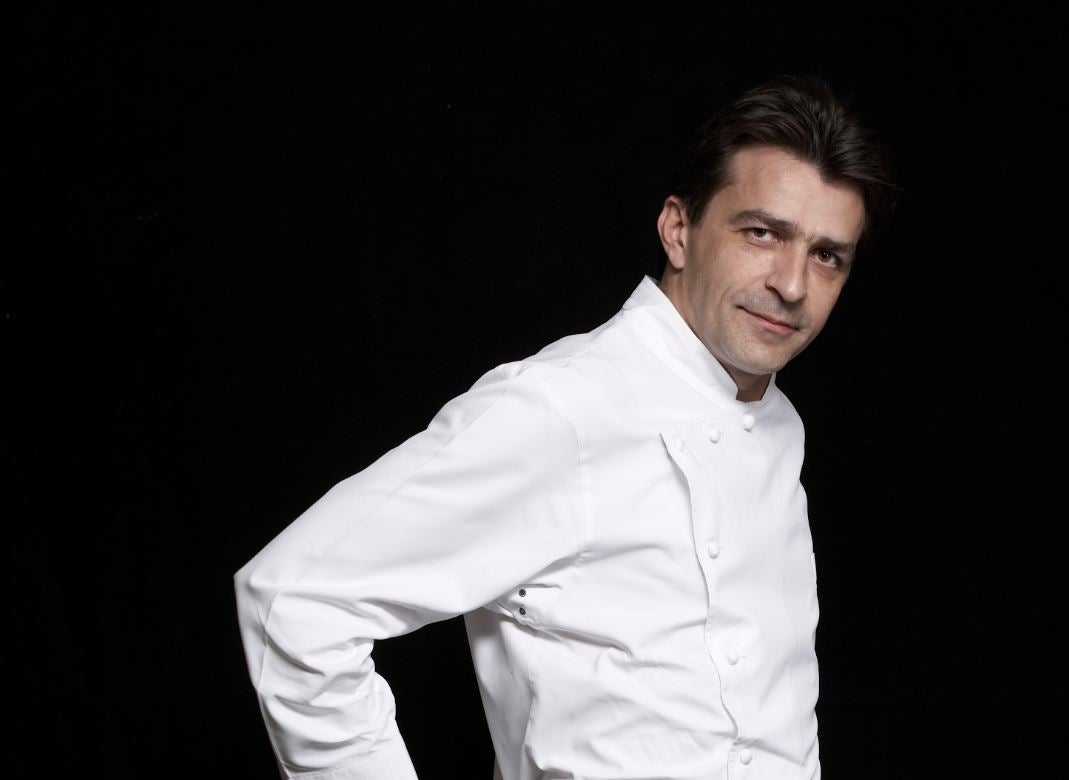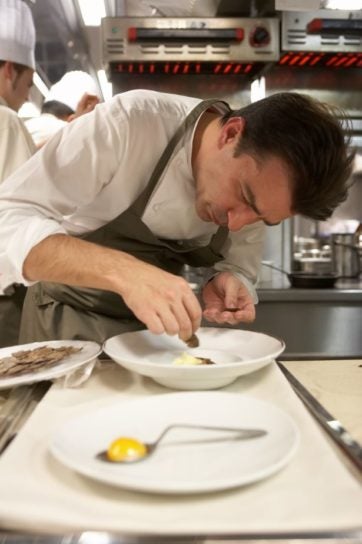 When the results were announced for last year's Michelin guide, Yannick Alléno's Courchevel restaurant Le 1947 received the highest accolade in the culinary world by going from two- to three-Michelin-star status. Tucked into five-star hotel Cheval Blanc Courchevel, this modern French restaurant brings the chef's celebrated gastronomy to this pocket of the French Alps, opening each year in line with the winter season. With the restaurant now preparing for its seasonal return, chef Alléno talks to Elite Traveler about the dining spot that's drawing gastronomes to the mountains.
What makes Le 1947 so unique?
Le 1947 à Cheval Blanc Courchevel is indeed a unique place. It is located in the most amazing palace in the heart of the French Alps. It's very singular because it has an open kitchen and it's a restaurant for a very limited number of guests; every evening, we host a maximum of 22 dinners, which allows us to share our passion and build bespoke gastronomic experiences for every guest. Our modern cuisine is, by essence, quite unique too. We have worked with sauces to provide our creations with a real generosity, keeping in mind the current desire to have more lightness and purer tastes. With these Extractions®, I believe we have achieved the quintessence of taste.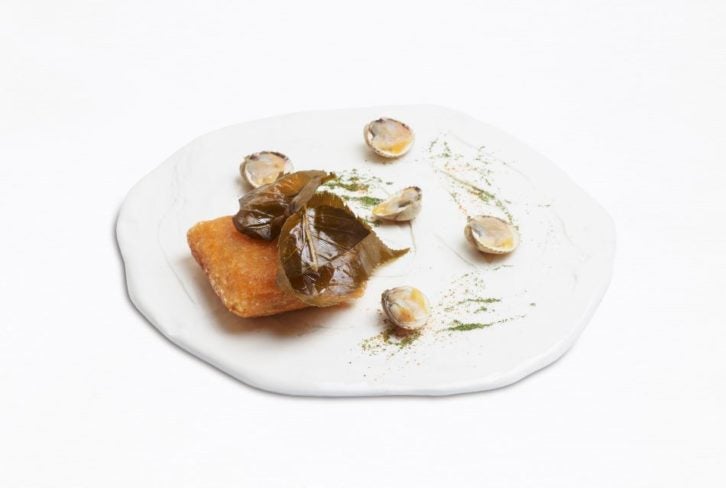 Cheval Blanc is a wonderful destination, with a true contemporary spirit. And it's ideally situated in Courchevel, which provides access to the largest ski domain in the world. Being in the heart of the mountains and amidst this nature is a real gift and inspiration for a chef. We have the most beautiful Alpine garden we could ask for.
Where does the name Le 1947 originate from?
The name Le 1947 à Cheval Blanc derives from the most prestigious vintage of Château Cheval Blanc. This wine is the illustration of glancing to perfection through the know-how of the craftsmen who cultivate the grapes. It tells a story of these craftsmen, their passion, savoir-faire and the search for excellence.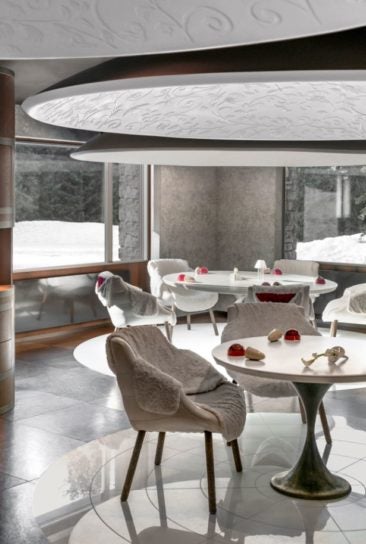 What did it mean to claim your third Michelin star for the restaurant?
Being rewarded by the Michelin guide is something absolutely amazing. Having three stars twice with both Pavillon Ledoyen in Paris and Le 1947 à Cheval Blanc Courchevel is a dream come true. We are very proud and happy, especially because the red guide is the ultimate reference in terms of gastronomic guide book. And because Le 1947 à Cheval Blanc is the only seasonal restaurant to have been honored by this highest distinction so far, it is extraordinary and means a lot to us all. It represents the real enthusiasm we have for our work and modern cuisine.  We do not forget that the most important thing is to satisfy our customers though, and to offer them real moments of gastronomic happiness. 
What experience do diners have at Le 1947?
At Cheval Blanc, everything is tailor-made, and at Le 1947, we follow the same principle of pampering our guests, trying to build real relationships with them. We host them as if we are opening our home to them. This is a real strength for us. And of course, everything in our cuisine is about generosity and excellence.
When guests arrive, they walk through a dark corridor that's like a decompression airlock, immersing them immediately in the experience. They are then invited to join the chef in the foyer to talk, take an aperitif, hear our philosophy and taste some of our Extractions®. It is a nice moment of sharing. Only then are they accompanied to their table to enjoy their meal. All our tables have a ceramic dome on top of them, creating a bubble around the guests. The interior designer Sybille de Margerie did is behind this fantastic work.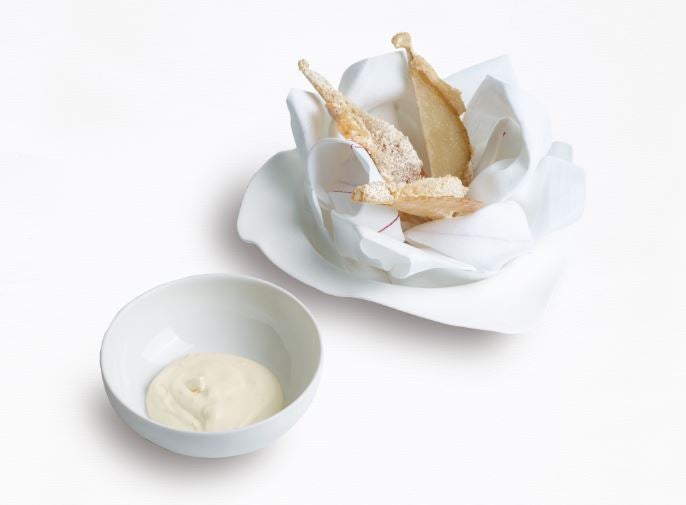 As for food, we follow a very unique ritual; we ask guests to choose the main course first, then we pair the starter with it. To me, main dish should be the most interesting, so my goal is to prepare the palate to taste and appreciate it at its best. For the dessert, I most recommend our signature dish, the Red Thread, for which we bring over a special tablecloth with red thread sewn on it to display 12 sharing desserts. This is a nice way to end the dinner.
How are new dishes developed throughout the seasons?
We are open six days per week during the four months of the season, so we develop our dishes and define the menu during the other eight months of the year. It's a continuous process of research and reflection to provide new creative and tasteful dishes every year.
What do you have planned for the coming season?
I only can tell you that we are keeping the same concept, that's to say a menu with common theme and several courses to offer a true development of the flavors through the dinner. And that every dish will be different, so our clients will be able to come back the next season and enjoy a whole new experience.