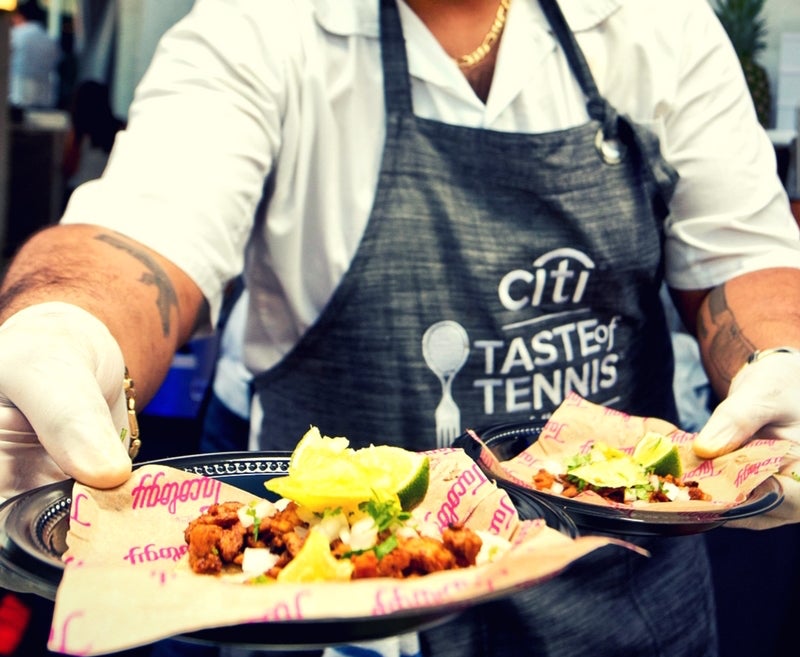 By Olivia Cuccaro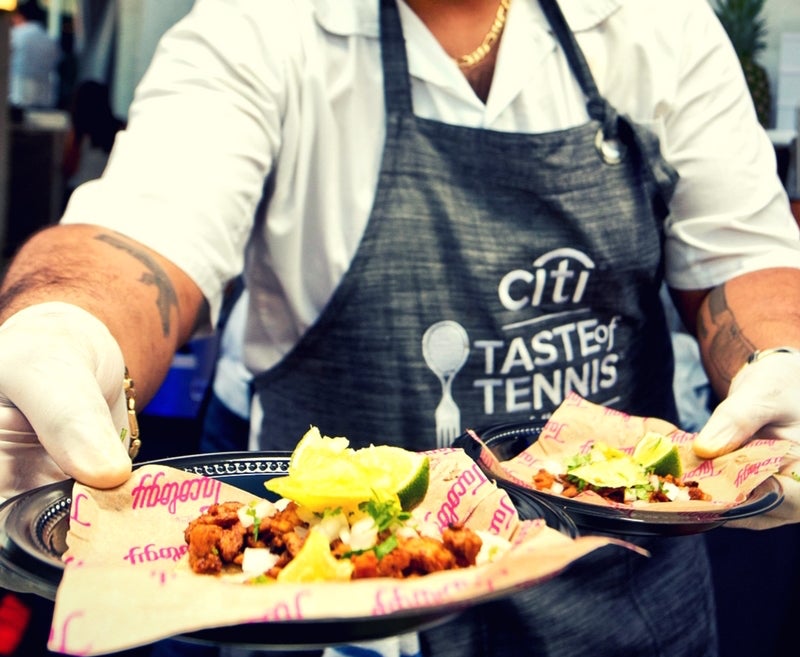 The end of August marks the start of Grand Slam tennis in New York City, but this year it's kicking off with a different kind of serve. At the W New York, Citi Taste of Tennis will celebrate the culmination of tennis season with a culinary event, featuring New York's top chefs, signature cocktails and appearances by the tennis elite.
As the US Open 2017 approaches, Citi Taste of Tennis will bring the party to New York with a team of chefs led by Iron Chef and James Beard Award winner Masaharu Morimoto of the eponymous restaurant group. Hosted by Lara Spencer of Good Morning America, chefs will display their culinary prowess as the world's best tennis players serve their gourmet cuisine. The Citi-sponsored event will begin with a Sushi Challenge between doubles tennis champs Bob and Mike Bryan, alongside Chef Morimoto during the exclusive VIP hour. Guests will then savor tastings and cocktails from featured chefs and restaurants including: Catherine Medrano, Regency Bar & Grill; Jonathan Waxman, Barbuto; Oliver Lange, Zuma; Roxanne Spruance, Kingsley; Timon Balloo, Sugarcane Raw Bar Grill.
Guests will experience destination-themed lounges throughout the venue before continuing on to the CitiGold Lounge for the dessert-tasting portion, Citi Taste of Tennis After Dark. Wendy Israel from Treat House will host as guests enjoy sweet treats from Wowfulls, I CE NY and Cookie DO while competing in virtual reality tennis. You may even spot US Olympic gold medalist Venus Williams at the DJ booth.
Ticket packages include: $275 for Citi Taste of Tennis general admission, $100 for Citi Taste of Tennis After Dark, $325 for general admission and After Dark, and $950 for two tickets and an overnight stay at W New York.
Taste of Tennis will take place on August 24 from 7pm to 10pm at W New York, 541 Lexington Avenue, New York, NY 10022. For more information or to purchase tickets, please visit tasteoftennis.com.