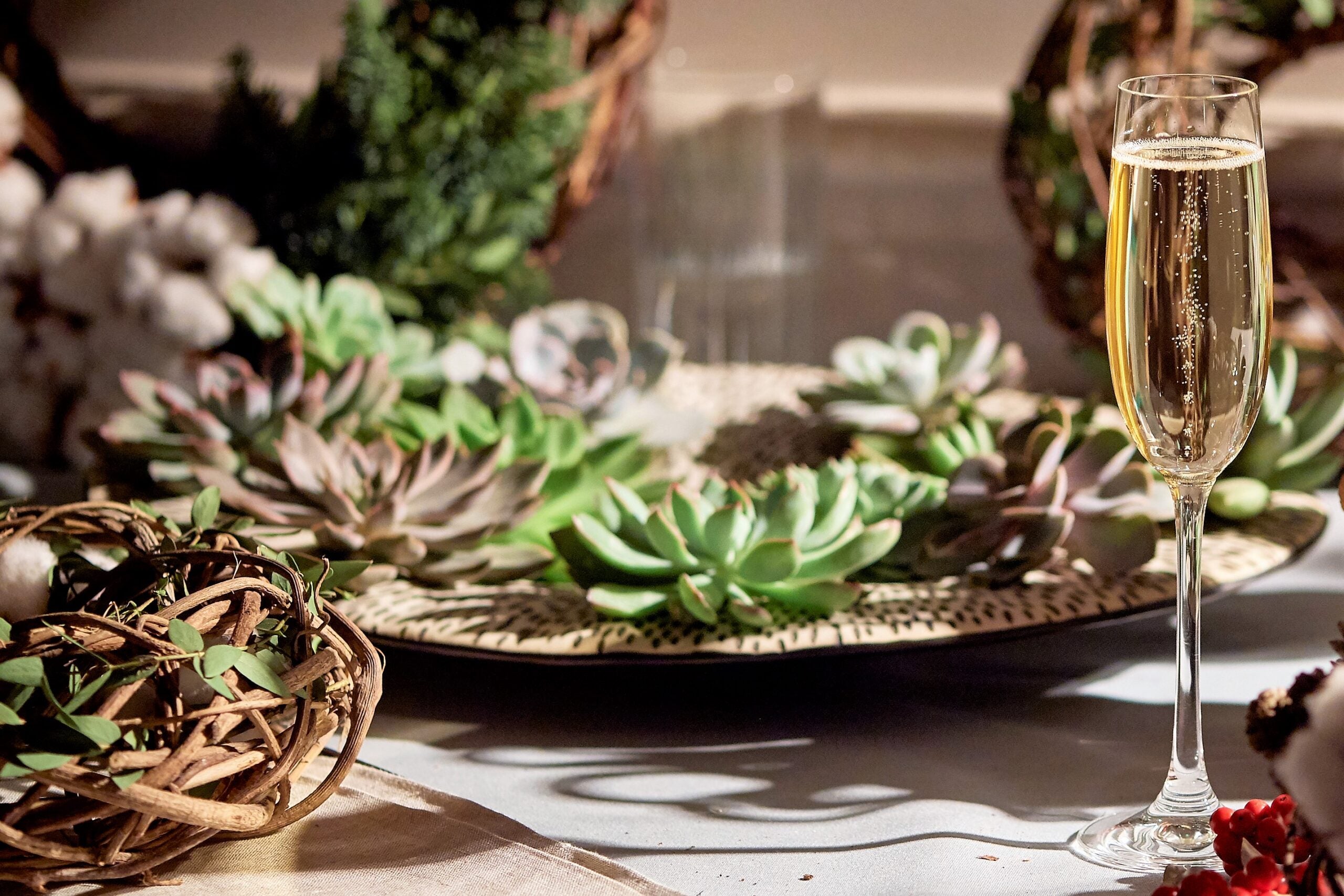 This year saw the launch of Moët Hennessy's luxury lifestyle brand Clos19 specializing in products and experiences from the world of LVMH with a particular focus on the Art of Hosting. Now, just in time for the festive season, Clos19 has launched its new Become the Host experiences giving you the opportunity to host the perfect party in the holidays.
Those looking to host their own bespoke celebration can choose between holding the Ultimate Festive Dinner and an evening of Champagne Tasting and Christmas Wreath Making. Every detail, from the chef, menu and champagne, wine and spirits pairings, to the glassware, décor and staff is taken care of.
Stephanie Watine Arnault, the founder and CEO of Clos19, says: "This new 'Become the Host – Festive Dinner' is the latest evolution of our program of experiences, which have the Art of Hosting at their core. We look forward to sharing with our audience all the tools required to become the perfect host, and creating a series of memorable events."
For the Festive Dinner package, Clos19 has partnered with a series of experts from different disciplines to create an exceptional experience for each guest. Bespoke menus are created by Michelin-star trained chefs, floral arrangements are designed by renowned florists and table decorations are created in partnership with Paris-based artist Marianne Guély who is known for her tailor-made sculptural paper art. Wine, champagne and spirits are curated for the evening, with a sommelier on hand to take diners through each pairing, a playlist is designed by Soundcloud sensation Skinny Macho, and instant cameras are provided for recording the moment.
The Become the Host package combining Champagne Tasting with a Wreath-Making Workshop then offers an alternative way to host your party at this time. In addition to having a guided Ruinart and Veuve Clicquot masterclass by a Clos19 sommelier, guests are invited to make their own contemporary festive wreath to hang in their home, with flowers, reeds, willow branches, succulents, pine cones and other adornments to choose between. This workshop is led by a florist who's been selected by Clos19.
The Become the Host Festive Dinner package is available from $1,284 per person for a group of eight or $1,189 per person for a group of ten, and the Champagne Tasting with a Wreath-Making Workshop package is priced from $932 per person for a group of four or $838 per person based on a group of six. Other Become the Host packages include a champagne masterclass, cocktail party and spirits masterclass. Become the Host is currently available for events in the UK. Find out more by going over to clos19.com.