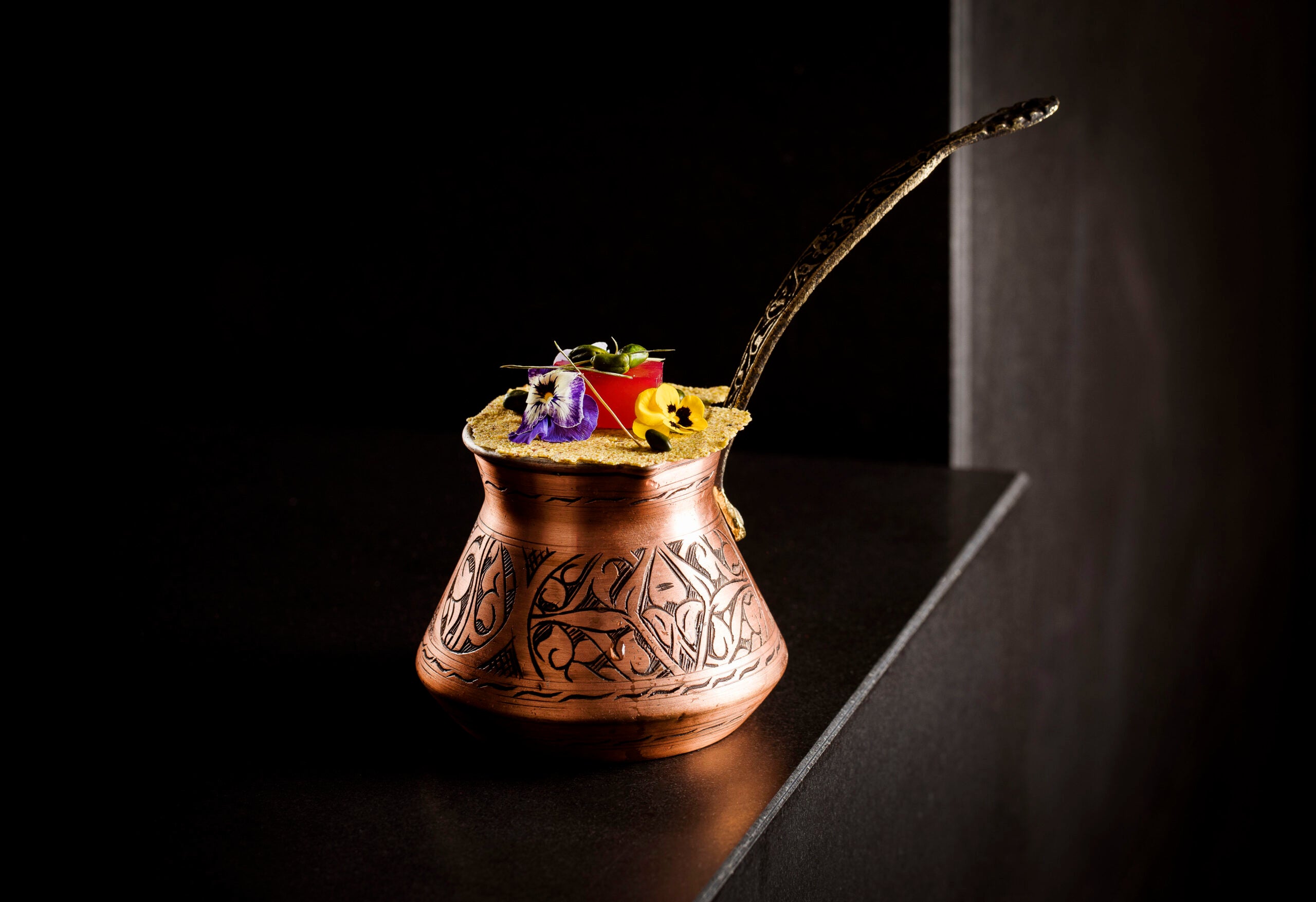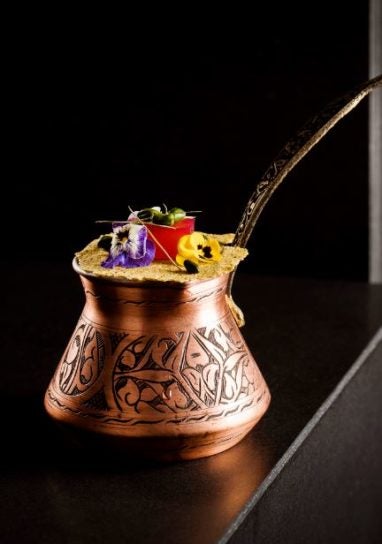 Antep Fistik, The Mekan Bar at Ruya London
35ml Bourbon whiskey
10ml Grand Marnier
20ml homemade pistachio syrup
5ml PX Sherry
15ml lime juice.
To create the Antep Fistik, simply combine all the ingredients, shake, then pour over crushed ice in your chosen cocktail glass. At The Mekan Bar, Anatolian restaurant Ruya's cocktail bar, this drink is served in a traditional Turkish cup and garnished with edible flowers, lokum and a pistachio crisp.
The Antek Fistik was inspired by the flavors of Southeast Anatolia where the landscape is characterized by its tobacco, cotton and pistachio fields. The factor that makes Ruya's cocktail menu so unique is the fact it's based on the seven regions of the Anatolian landscape: Marmara, Aegean, Central Anatolia, the Mediterranean, the Black Sea, Southeast Anatolia and East Anatolia.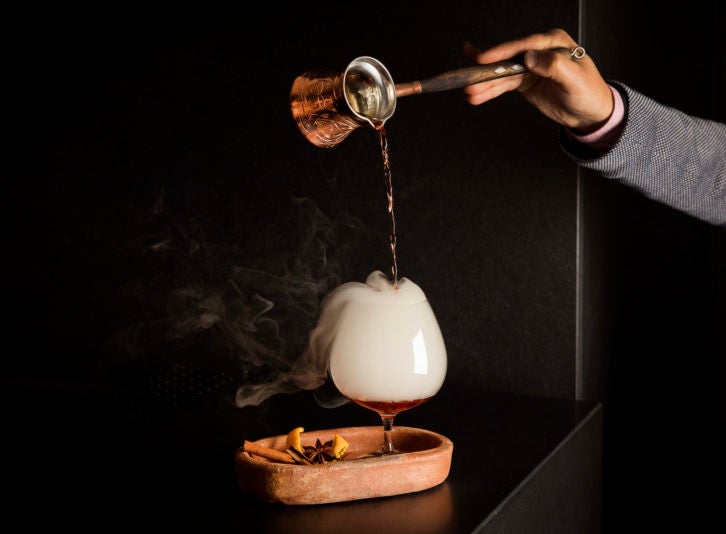 The tea, hazelnut, honey and corn of the Black Sea region's mountains and coast inspired cocktails like the Saze-Raki, a combination of Remy Martin VSOP, Bulleit rye, black hive honey, black tea and bitters, while the lush mountainous Marmara region inspired cocktails including the Costantinople made of Ketel One vodka, oat milk, saffron and cedar wood. Each region has three unique cocktail creations and an equally as interesting mocktail.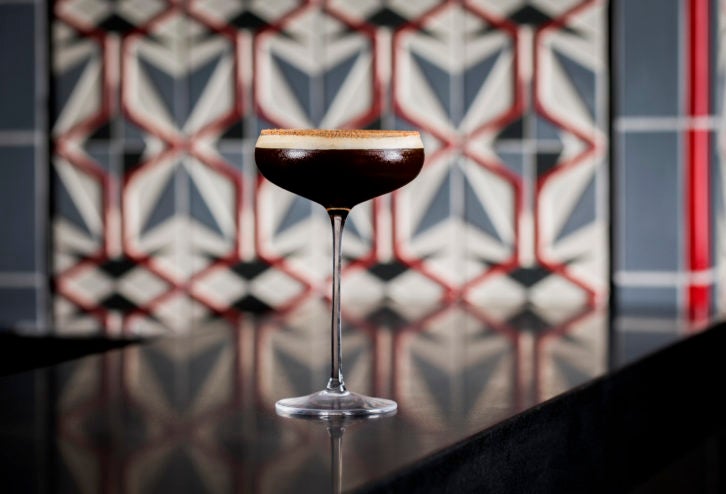 Now, as well as pairing these cocktails with Anatolian-inspired bar snacks, like Isli Patlican (smoked aubergine puree with walnuts and crispy coasted aubergine crisps), you can try your hand at making them yourself in one of the chic bar's brand new masterclasses, a Liquid Journey through Anatolia, showcasing ingredients and stories from the different regions.
Make your own Ruya Martini from the Southeast Anatolian region, an Anatolian take on the French 75 from the Aegean region, a tequila and citrus cocktail from the East Anatolian region, and the Ruya Negroni from the Marmara region.
You can find out more about The Mekan Bar and restaurant Ruya by going over to ruyalondon.com.