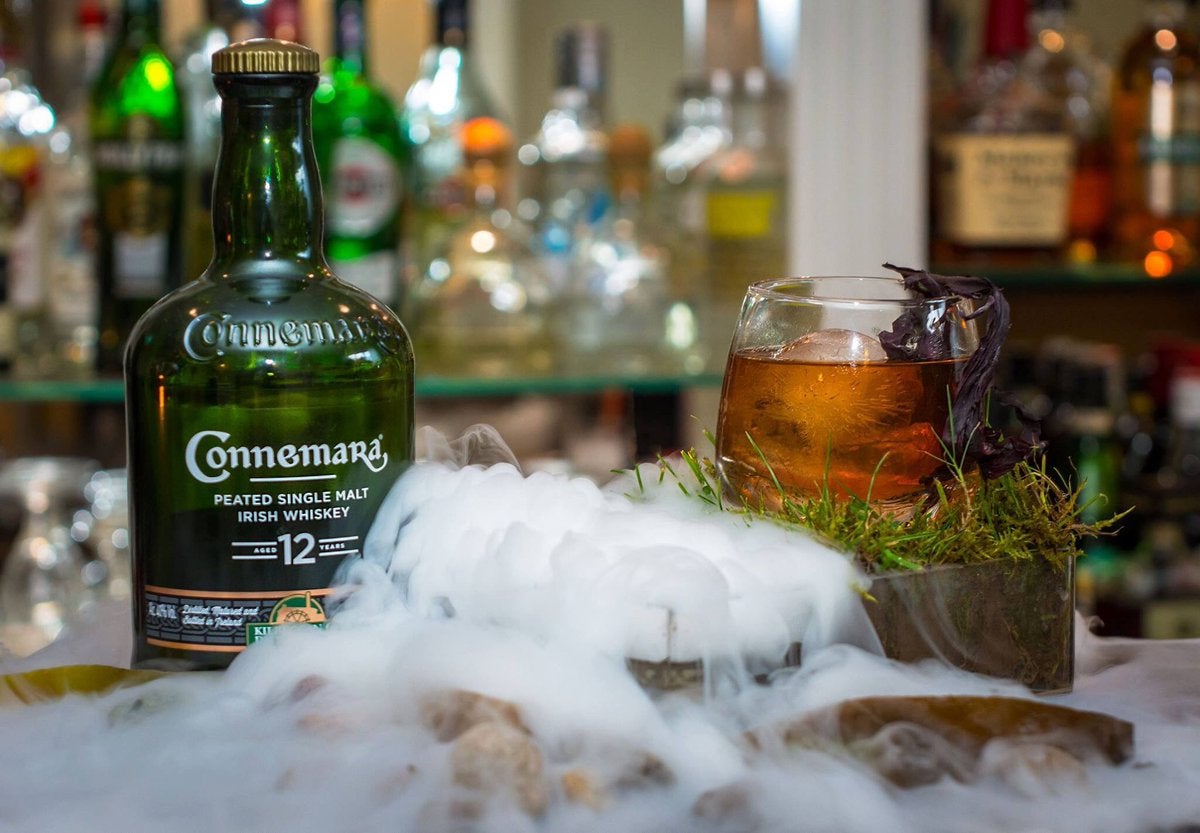 Wilde's Atlantic Way at The Lodge at Ashford Castle
50 ml Connemara 12 Year Old Peated Single Malt Whiskey
two cubes brown sugar
4 dashes Angostura bitters
dried dillisk (Irish seaweed)
two spoonfuls Atlantic sea salt
10 ml filtered water
square of turf
In Ireland, the cocktail scene is flourishing thanks to the tradition of exceptional whiskey paired with innovative mixology. With that said, any beverage that earns the title of "Best Irish Cocktail" elevates itself to a bucket list item for the traveling tippler. Wilde's Atlantic Way, featuring the decorated Connemara Irish whiskey, was recently named the best cocktail in Ireland during Irish Cocktail Fest put on by Great Irish Beverages. Have the award-winning cocktail served to you in the County Mayo countryside with a visit to The Lodge at Ashford Castle, or try mixing one up for yourself with some homemade Irish mist. Either way, be sure The Lonesome Boatman (an eerie Irish folk tune performed on the tin whistle) is playing to set the scene.
To create this cocktail of the week, first add dried dillisk and spoonfuls of Atlantic sea salt into a teapot. Fill with hot water and let sit. Next, place brown sugar cubes into a mixing glass. Add dashes of Angostura bitters and filtered water. Add Connemara 12 Year Old Peated Single Malt Whiskey. Muddle sugar cubes until broken up. Add ice and stir with bar spoon for 15 seconds. In a chilled tumbler glass, add an ice sphere. Place the glass on top of garden turf in an acrylic container for decoration. Add a small piece of dried dillisk to the rim of the glass for garnish. Pour the cocktail into the glass. Add dry ice to the container. Pour hot infused salt water over the dry ice and enjoy.
"Inspired by my love for the ancient beauty that is the west coast of Ireland, this peaty coastal cocktail resembles the harsh yet beautiful western shores of the Emerald Isle, while the salt and seaweed-infused fog help to take you to the edge of the Cliffs of Moher," said Johnny Burke, barman and mixologist at The Lodge at Ashford Castle, in speaking to Elite Traveler. "A must-try for any lovers of whiskey and adventure."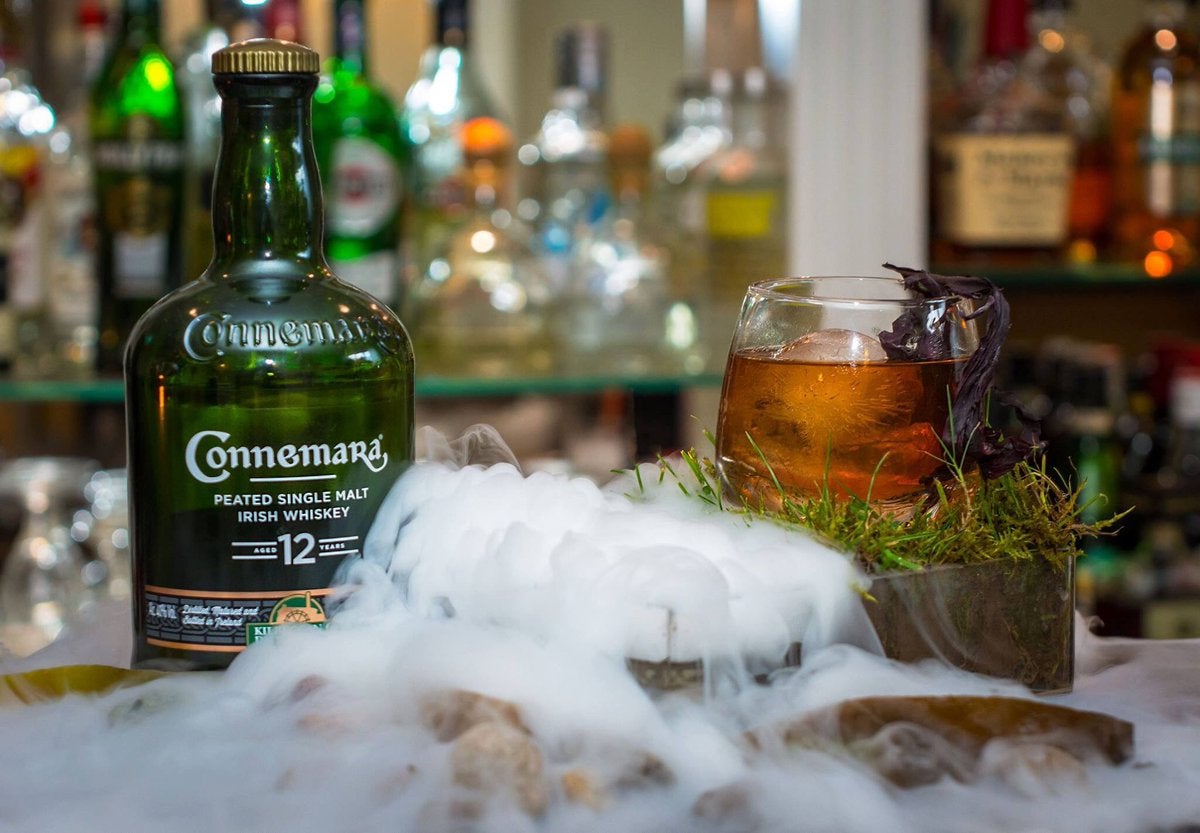 Set within the 350-acre Ashford Estate, The Lodge elicits a quaint, country-house feel on the sprawling property. The Lake View Suites, overlooking Lough Corrib, are the most palatial accommodations The Lodge has to offer. Warm hospitality filters into these suites which feature king-size beds and private terraces for soaking in the fresh country air. In the 800-year-old main castle — once home to the Guinness family — the Reagan Presidential Suite is the regal room that once made the Elite Traveler list of Top 100 Suites in the World.
The Lodge at Ashford Castle is located at Cong, County Mayo, Ireland. For more information, please visit thelodgeac.com.