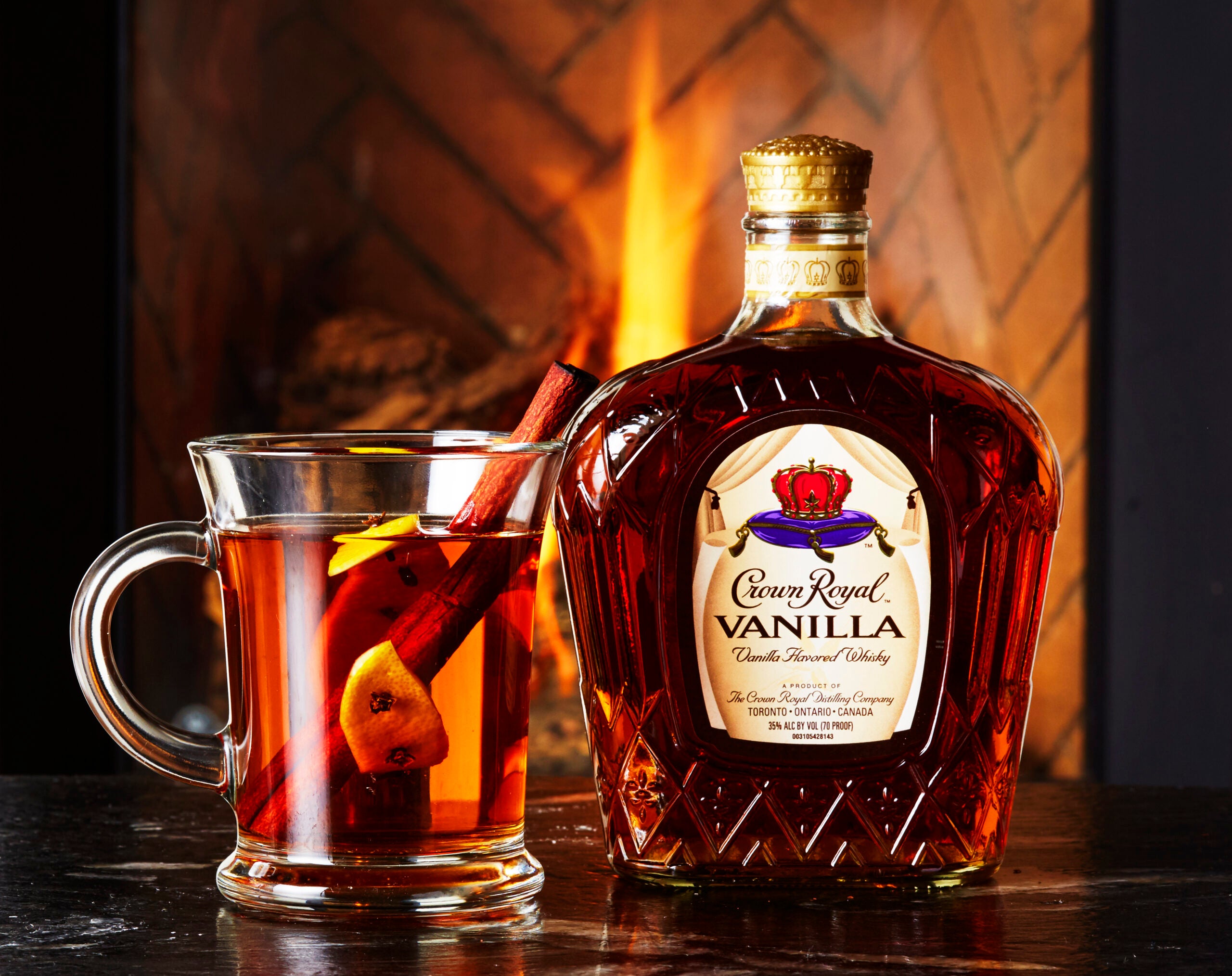 Crown Royal Vanilla Hot Toddy
1.25 oz Crown Royal Vanilla Flavored Whisky
1 tsp fine-grain sugar
2 small cloves
1.5 oz. boiling water
To create this cocktail of the week, combine Crown Royal Vanilla Flavored Whisky, fine-grain sugar and cloves in a mug. Add boiling water. Stir and enjoy.
In 1939, Crown Royal came about as a blend of whiskies created for King George VI and Queen Elizabeth's landmark visit to Canada. Nearly 80 years later, the whisky has become a favorite beyond the royal family and continues to be synonymous with its country of origin. The Crown Royal distillery is set in Manitoba, where 80 percent of the grain that is processed to craft the whiskies is sourced from, and gets much of its character from the subzero temperatures the area is known for. Whether or not your chic ski excursion takes place in the Canadian cold, Crown Royal Vanilla's version of the Hot Toddy is a winter warmer worthy of this week's Elite Traveler cocktail pick. Mix up your own after hitting the slopes or cozy up by the fireplace with a toasty mug of Canadian whisky with vanilla notes.
"Crown Royal Vanilla is a unique blend of Crown Royal whiskies infused with the rich flavor of real Madagascar bourbon vanilla," said Stephen Wilson, director of whisky engagement for Crown Royal, in speaking to Elite Traveler. "It's a whisky that boasts both the flavor of vanilla and a distinct smoothness, making it a great option in a variety of cocktails. The Vanilla Hot Toddy is one of my favorite Crown Royal Vanilla cocktails, especially in the middle of winter. It's a flavorful twist on such a classic cocktail."
If you are headed to Canada this season (perhaps to one of our Top 100 Hotels in the World), be sure to check out the Crown Royal Guides to Canada created in partnership with luxury travel company Black Tomato.
For more information, please visit crownroyal.com.