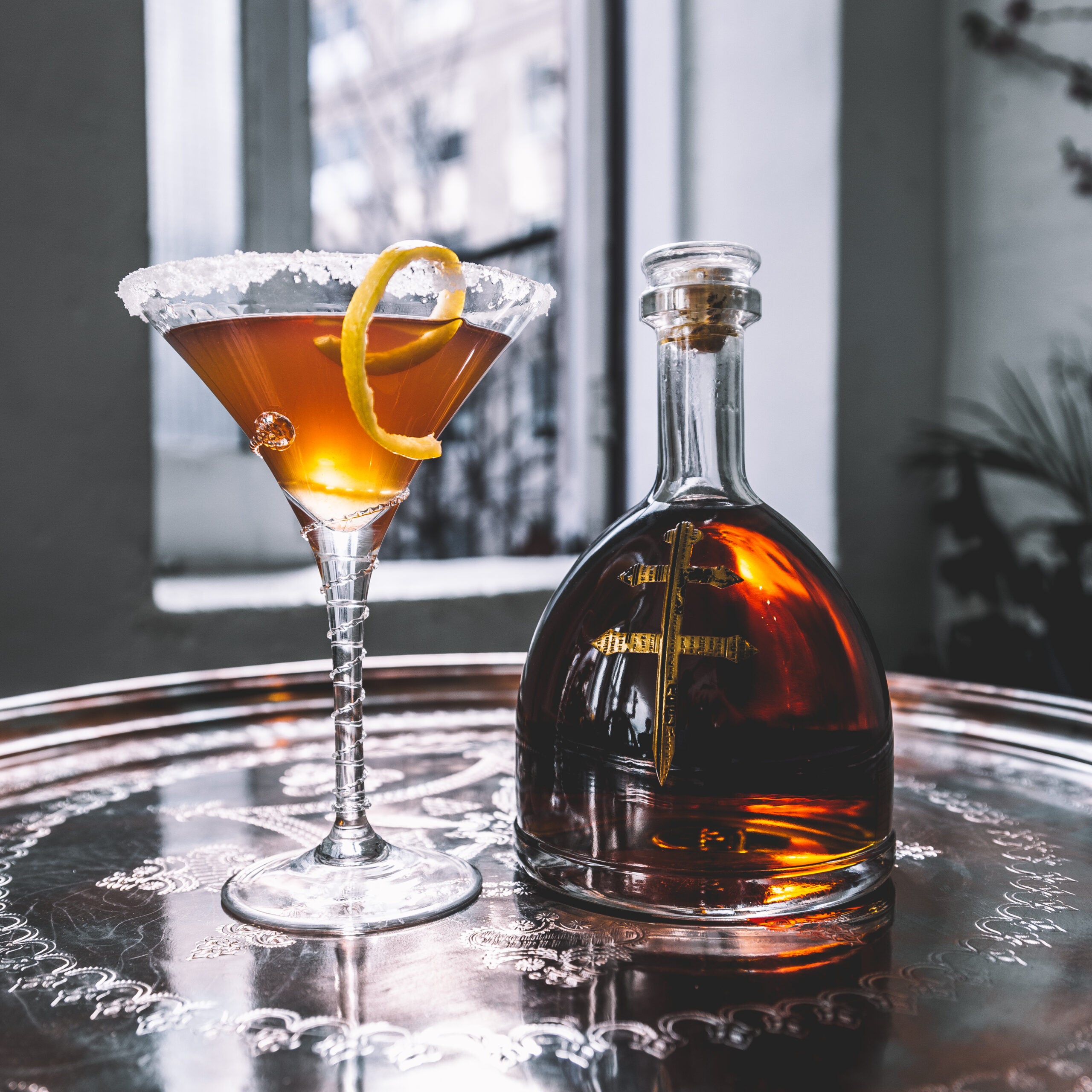 By Olivia Cuccaro
D'Ussé Sidecar
1.5 parts D'Ussé VSOP cognac
1 part Cointreau triple sec
3/4 part freshly squeezed lemon juice
1/4 part sugar
To create this cocktail of the week, shake and strain into a sugar-rimmed glass. Garnish with a lemon peel.
First inspired by the brandy crusta cocktail, the sidecar has made its way into the 'classics' section of cocktail menus over the last century. Its sleek appearance in a rimmed glass and fresh citrus notes make the D'Ussé Sidecar a refined choice for Friday.
At its core is the wine-based spirit, cognac, made from white grapes in France that undergo a double distillation process to create the eau-de-vie. At Château de Cognac, one of the oldest cognac houses in France, D'Ussé reflects the nearby River Charente with its climate-induced fruity and floral notes as well as the woody, spicy flavors of the cognac. D'Ussé VSOP (Very Superior Old Pale) is naturally aged at least four and a half years in the cellars of Château de Cognac, resulting in a full-bodied blend that enhances the classic sidecar.
"The iconic sidecar cocktail is the perfect platform for D'Ussé to showcase the dried stone fruit and cinnamon notes while matching the subtle honey tones with the lemon and orange from the Cointreau," said Chris Hopkins, National Account Portfolio Ambassador at Bacardi USA, in speaking to Elite Traveler.
For a refreshing twist, Hopkins recommends substituting the Cointreau triple sec for 3/4 part of Giffard Framboise. The natural raspberry liqueur brings a juicy, yet tart flavor to the cocktail that's ready for a summer weekend.
For more information on our cocktail of the week, please visit dusse.com.