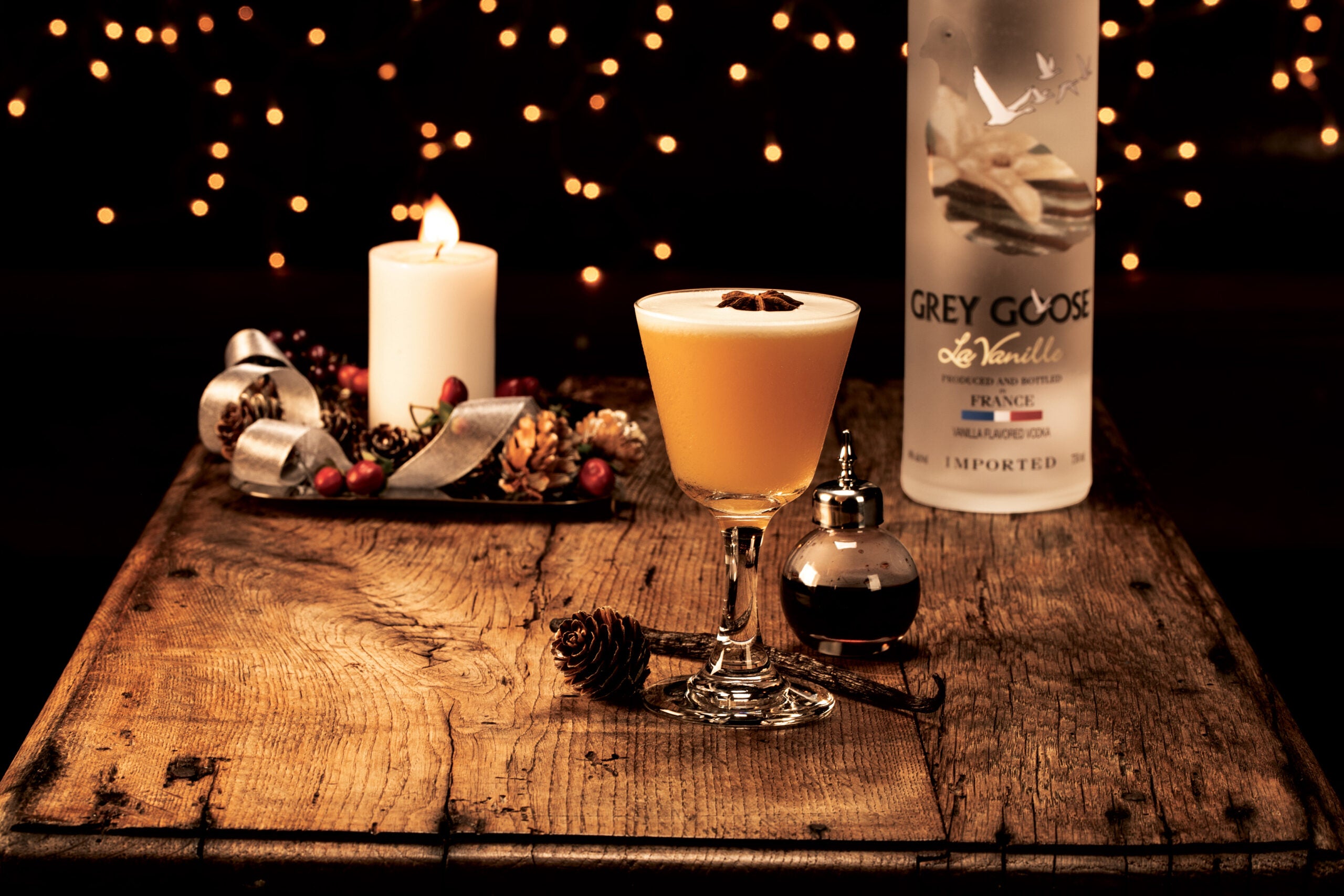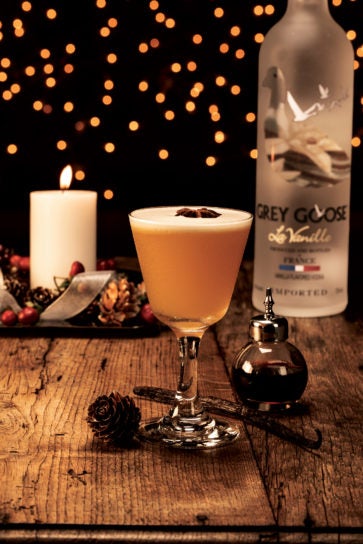 Long Flight Home by Grey Goose
5 oz Grey Goose La Vanille
5 oz Martini Riserva Speciale Ambrato
5 oz spiced syrup
75 oz lemon juice
5 oz egg white
To create this seasonal cocktail, combine all of the ingredients in a shaker, shake vigorously and strain into a chilled cocktail glass. Garnish with a star anise pod and Peychauds or Angostura bitters.
This fall, Grey Goose announced the reintroduction of its legendary expression La Vanille in the United States for the first time in 15 years, and just in time for the holidays. Taking inspiration from the original recipe, cellar master François Thibault blended Grey Goose vodka made from soft winter wheat from Picardy and natural spring water from Gensac-La-Pallue with natural Madagascan vanilla beans to give the expression its bold caramelized and toffee notes.
Since going out of production, so Grey Goose could place the focus on its core flavors, La Vanille's comeback has been continually requested, remaining one of the most popular cult flavors at the bar.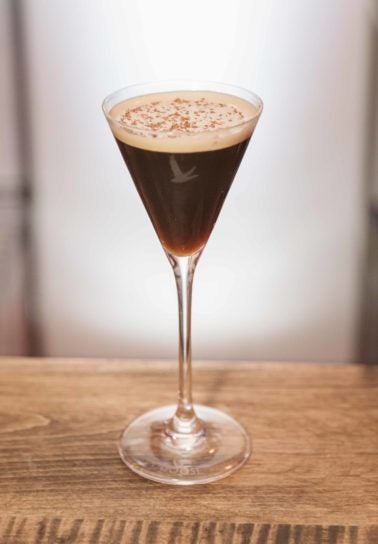 Grey Goose global ambassador, Joe McCanta, enthuses: "For years, bartenders have been telling me about their creative cocktail recipes inspired by Grey Goose La Vanille when it first launched 15 years ago. We're excited that it will once again be back on shelves and behind bars for a limited time and look forward to giving the bartending community a chance to resurrect some of those bygone recipes this holiday season."
As a flavor that lends itself well to seasonal cocktails, Grey Goose La Vanille can be used in original wintery cocktail recipes, such as the Long Flight Home, or it can be used to give a twist to classic cocktails – make a Grey Goose La Vanille espresso martini by shaking together then straining single origin espresso, Grey Goose La Vanille, premium coffee liqueur and a pinch of Fleur de Sel.