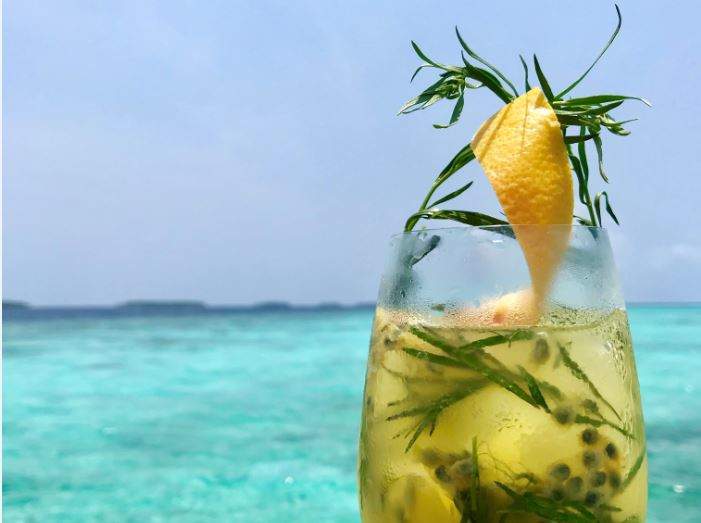 The Compass at SKY, Anantara Kihavah Maldives Villas
Tarragon sprigs
Passion fruit
15 ml fresh lemon juice
30 ml sauvignon blanc
30 ml Martini Bianco
Soda (to top)
20 ml syrup
To create this Cocktail of the Week, combine all the ingredients (except the garnishes and soda) in a chilled white wine glass with ice and stir. Top with soda and add the lemon twist and tarragon sprigs.
This cocktail can be found at the new over-water observatory and cocktail bar SKY at Anantara Kihavah Maldives Villas. Reflecting the extraordinary setting it's created in, this cocktail takes its name from the translation of the Latin Circinus – a constellation in the southern sky, which was first identified in 1756 by the French astronomer Nicolas-Louis de Lacaille and acted as a guide to many an explorer.  Fruity, aromatic and refreshing, this cocktail brings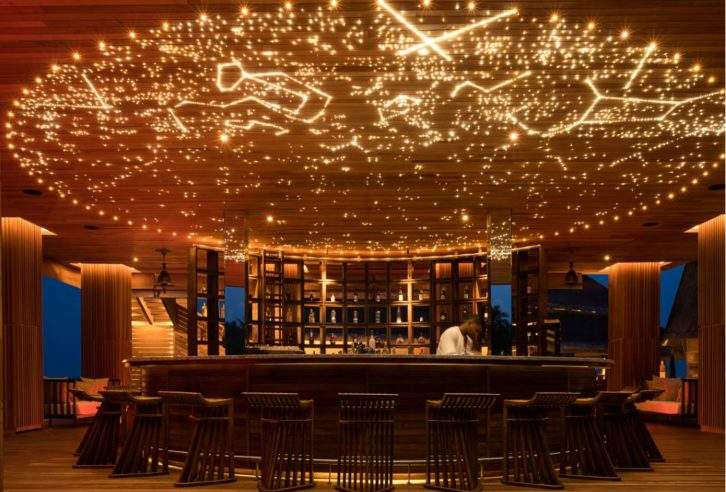 together native ingredients from each corner of the globe, from North American tarragon and South American passion fruit to Asian lemon, European Martini Bianco and Australian sauvignon blanc.
This new cocktail bar provides the private island's guests with an immersion into the majesty of the starlit night sky. A panorama lounge is positioned over the lagoon, with warm contemporary design, over-sized daybeds that wrap around the terrace and a central circular bar where the resident mixologist creates cocktails inspired by the surroundings.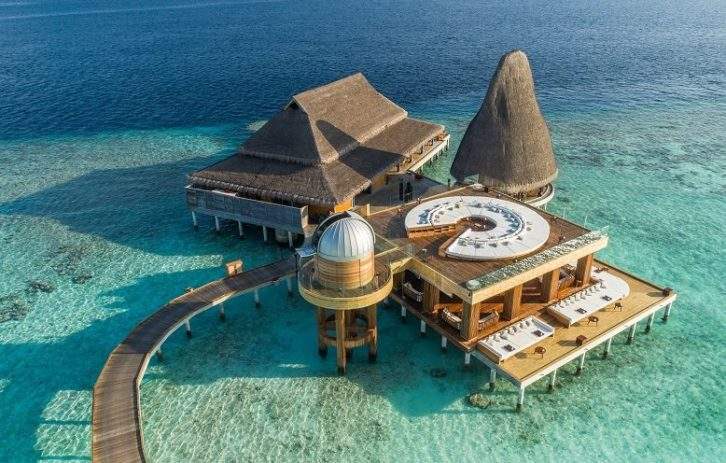 The custom-built Ash-dome observatory then sits on the roof deck of the bar surrounded by open sky and Indian Ocean. This observatory houses a research-grade 16" Meade LX200 telescope mounted on a super-giant field tripod with 360-degree movement. Here you can sip your Compass cocktail as the resident astronomer Shameem shares his passion for the constellations.