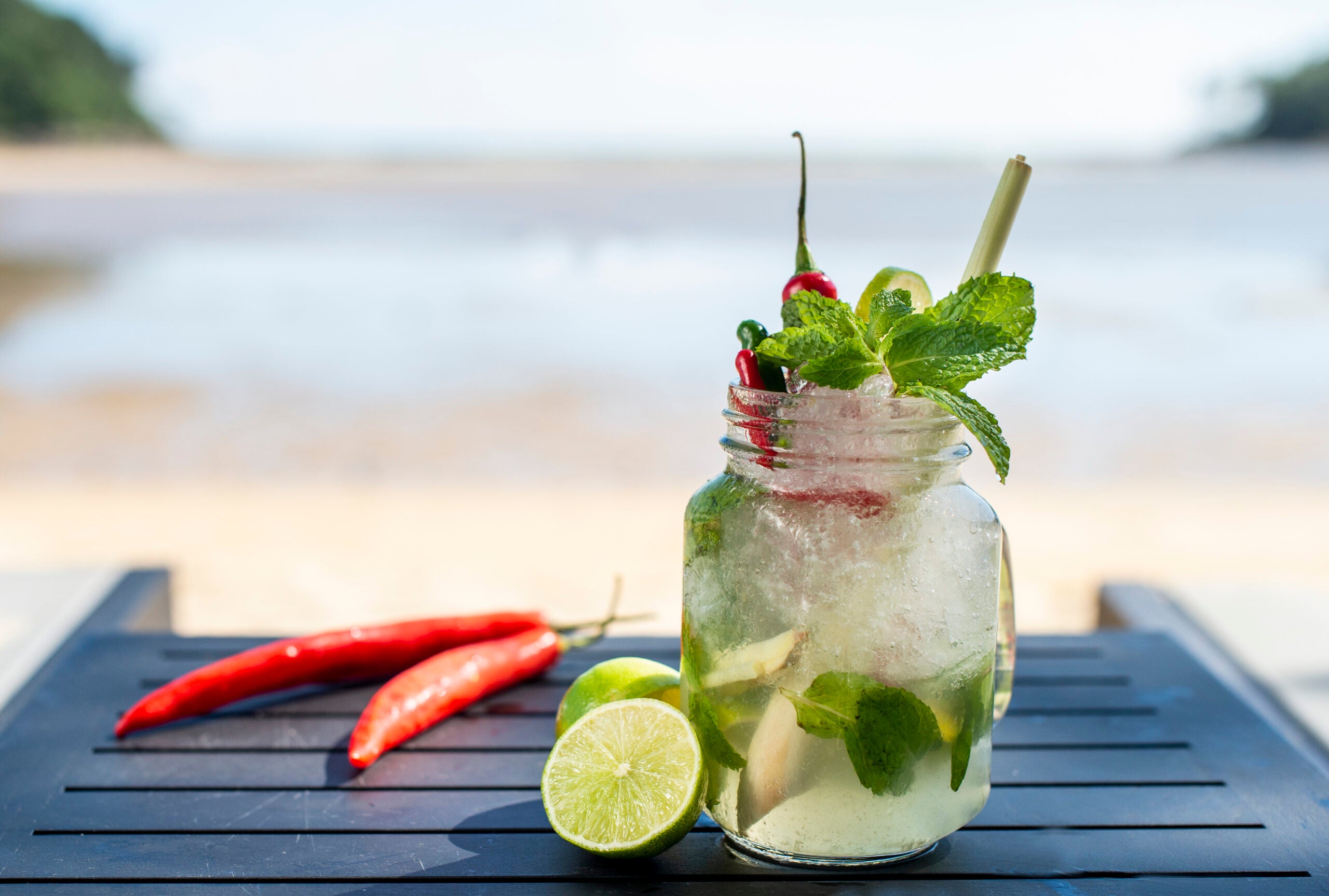 The Tom Yam Mojito at Anantara Layan Phuket Resort's Pop-up Beach Bar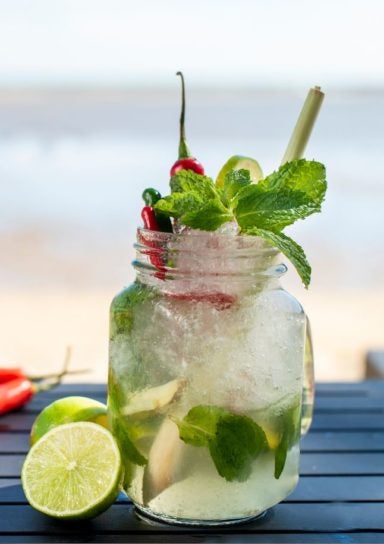 50 ml Chalong Bay Rum
2 tablespoons white sugar
20 ml sugar syrup
30 ml lime juice
50 ml soda water
4 kaffir lime leaves
Half a stick of lemongrass
5 grams of ginger
2 small pieces of chili
4 lime wedges
A handful of mint leaves
To create this cocktail, place the lime, sugar and a splash of soda into a highball glass, then muddle well so the sugar dissolves. In another glass, muddle the lemongrass, ginger, chili and kaffir lime with the sugar syrup and lime juice. Strain and put this mixture into the previous glass. Add the rum and the mint leaves and stir well, then fill the glass with crushed ice and top with soda water. Garnish with a sprig of mint, lime slice and fresh chili.
"The Tom Yam Mojito has been created to offer our guests an opportunity to experience Thai flavors in an original and surprising drink," bartender Rémy Mezino says. "Spicy, refreshing and bubbly is how I would describe this very special Thai mojito."
You can have this cocktail masterfully made for you at Anantara Layan Phuket Resort's pop-up beach bar, Mojito Factory, surrounded by the verdant flora of the national park this beach on Phuket's northwest coast is backed by. Combining its Thai identity with a Latin vibe, the pop-up draws on the folklore that mojitos were a drink made by pirates for medicinal purposes, before the cocktail was made famous by Ernest Hemingway, who enjoyed the drink on trips to Havana. While the classic recipe calls for rum, lime, mint and sugar cane, this bar is reinventing the original with 25 mouth-watering versions incorporating Thai flavors.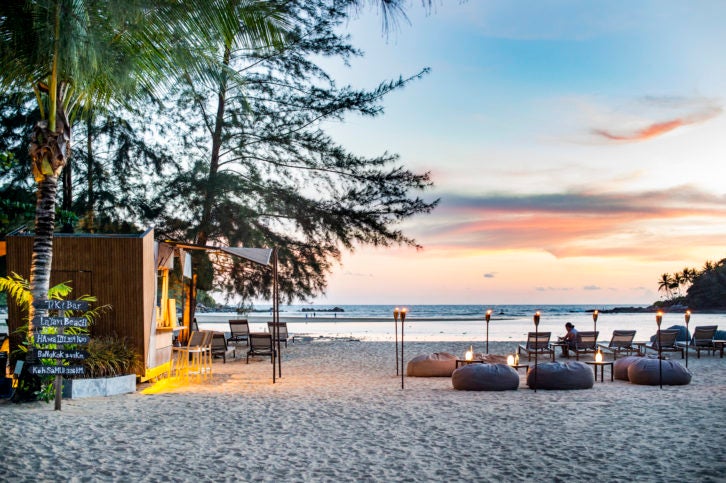 Adding an extra fun touch, when the menu is presented to you it arrives as a message in a bottle, giving you the chance to try a few with the Triojito taster of three, or create your own using the Thai ingredients of your choice.
This Latin-inspired pop-up beach bar will be at Anantara Layan Phuket Resort until the end of October.