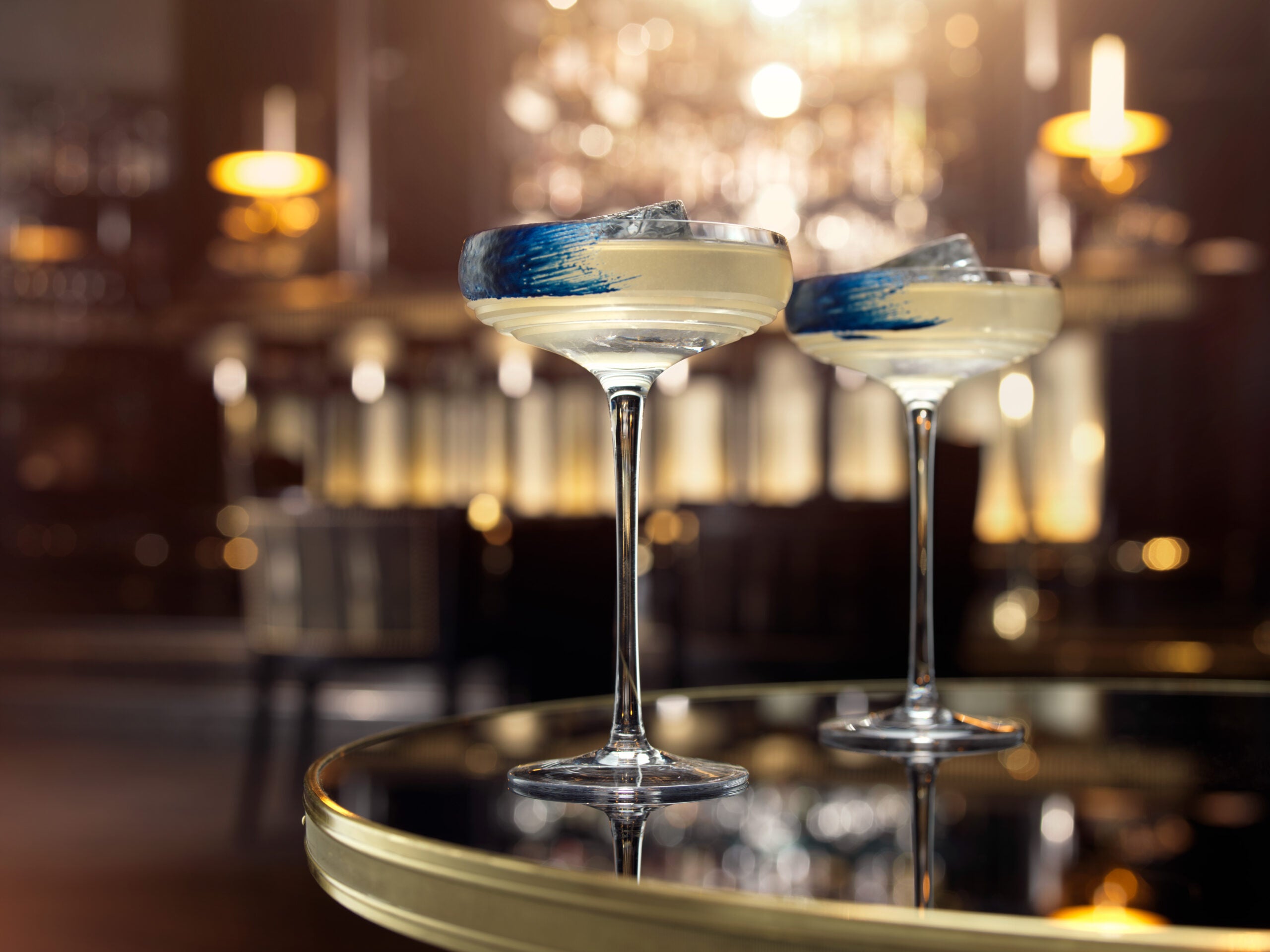 Blue Door at The Savoy, London
40ml Portobello Road Gin
30ml Fino Sherry
10ml Orange oleo saccharum
5ml Crème de Cacao Noir
4 dashes walnut bitters
Blue chocolate paint and ice
To create this cocktail, simply combine the ingredients and stir, before adding a touch of blue chocolate paint to the side of your glass and adding a block of ice to the drink to finish. Blue Door was created for the Fairmont Loves Film event series, which celebrates Fairmont's intrinsic connection to cinema.
Having been a part of countless movies, Fairmont Hotels have a rich cinematic history. Among these is The Savoy, a hotel that's been the setting for films such as the Big Sleep (1978), Notting Hill (1999) and Goodbye Christopher Robin (2018). With this in mind, the legendary London property has just kicked off a series of Fairmont Loves Film events. Taking part in these events is Fairmont Loves Film ambassador, Gia Coppola.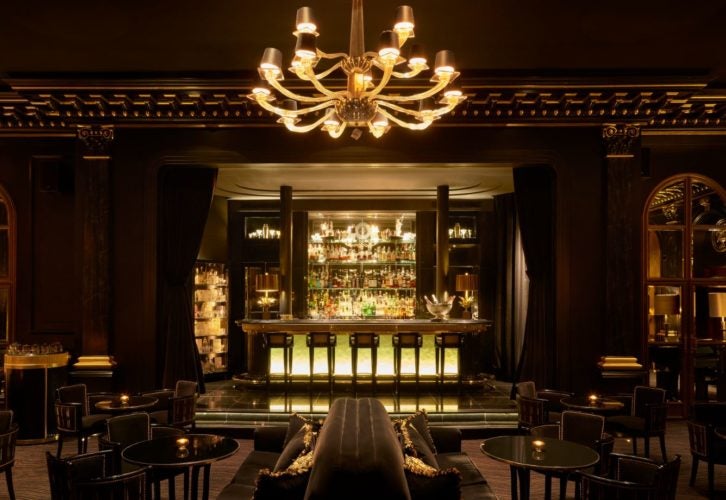 "Fairmont understands the power of unforgettable settings as a catalyst for action and character transformation – in film and real life," says Gia Coppola. "The role of film ambassador is an honor and I look forward to inspiring more cinematic offerings and movie-like moments for Fairmont's guests and visitors."
Tying in with this launch, artist Cuba Tornado Scott has created a short film exploring Fairmont's connections to the world of cinema throughout history. You can watch this film through the Savoy's in-room entertainment system.
The Blue Door cocktail then takes inspiration from one of the movies to have been filmed here, Notting Hill. For this cocktail, the hotel's team of master mixologists used Portabello Road Gin as the base spirit, drawing on the movie's location, with orange essence that plays on the moment Will (Hugh Grant) and Anna (Julia Roberts) bumped into each other in the film, spilling orange juice, with Will mentioning he lives at the house with the blue door.
You can try this cocktail in The Savoy's Beaufort Bar and, until the end of March, you can enjoy it as a part of the hotel's Fairmont Loves Film package. This package includes a one-night stay with breakfast for two, a Fairmont Loves Film in-room amenity, Romantic Comedy London Bus Tour for two, and two Blue Door cocktails.