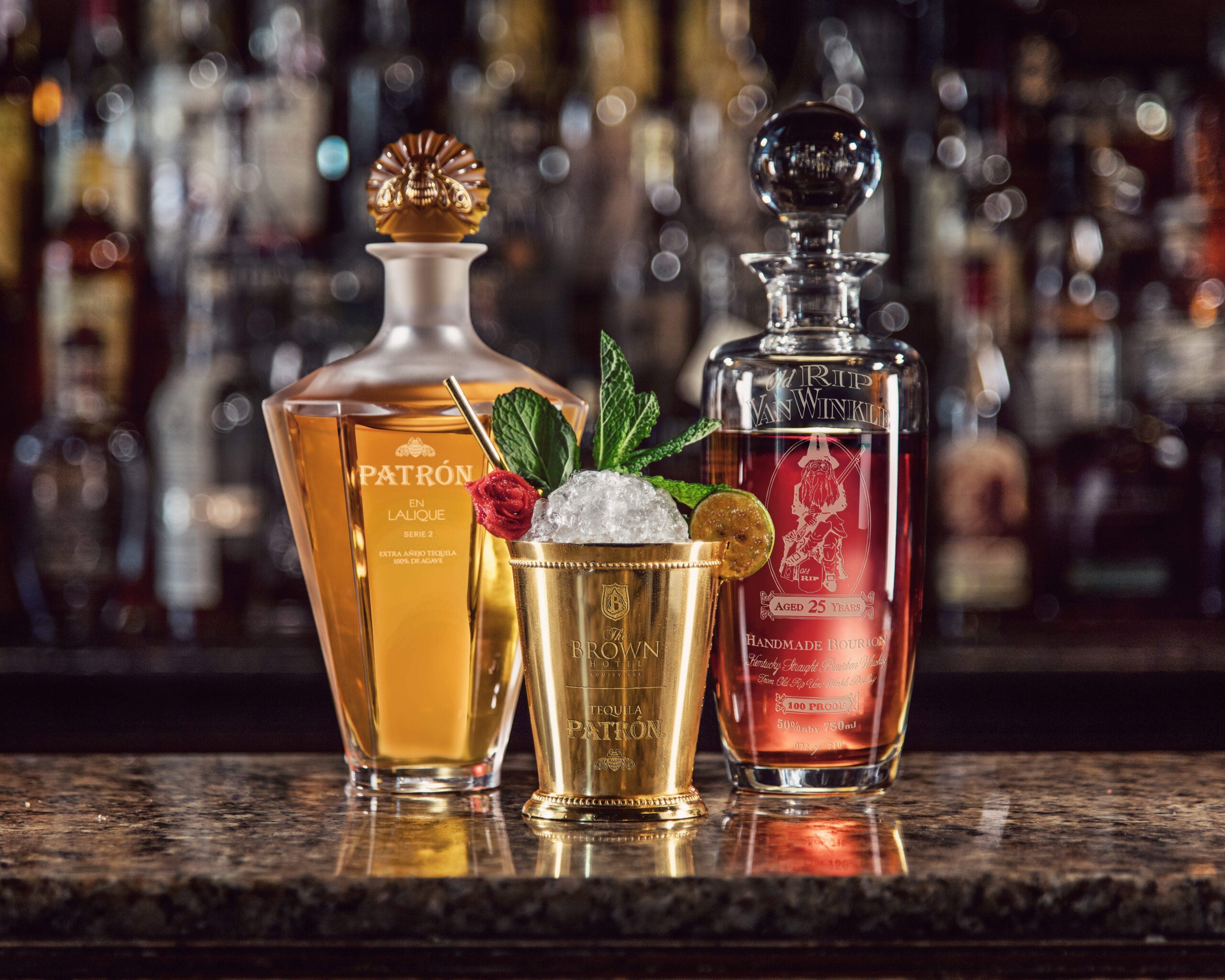 The $1,500 Agave Julep at The Brown Hotel, Louisville
2 oz Patrón en Lalique: Serie 2
½ oz Old Rip Van Winkle 25-year-old bourbon
Bouquet of chocolate mint
Bouquet of Kentucky Colonel mint, for garnish
3 drops chocolate bitters
2 key limes
2 teaspoons demerara sugar
Ice
Created by food and beverage director at the Brown Hotel, Agustin Sosa, this cocktail is made by first placing around 15 chocolate mint leaves in the julep cup. After caramelizing the key limes, the caramel  is then cut away with a knife to form five circles, as the lime juice runs into the julep cup. Four pieces of this caramelized lime are placed inside the julep cup (one is kept for the garnish) and a dash of water is added. The mint is then gently pressed into the caramel with a muddler, allowing the mint to release its oils. This mixture is stirred with a spoon until the caramel dissolves.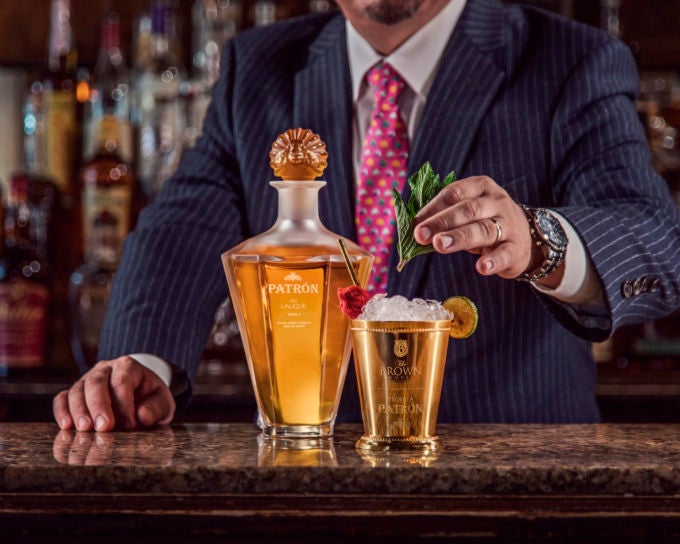 Two ounces of the Patrón en Lalique: Serie 2 and the ½ ounce of Old Rip Van Winkle are then poured into the julep cup, before it's all stirred again. This cup is filled with the crushed ice and stirred until the cup freezes. Finally, the cocktail is garnished with a bouquet of Kentucky Colonel mint, the remaining slice of caramel from the key lime, and three drops of chocolate bitters. The straw is pushed through the mint bouquet, so you can smell the mint when you drink the cocktail.
The Agave Julep was created by Agustin Sosa for The Brown Hotel to celebrate this year's Cinco de Mayo Derby, combining two iconic cocktails—the Margarita and Mint Julep—enjoyed for each of the two celebrations, Cinco de Mayo and the Kentucky Derby.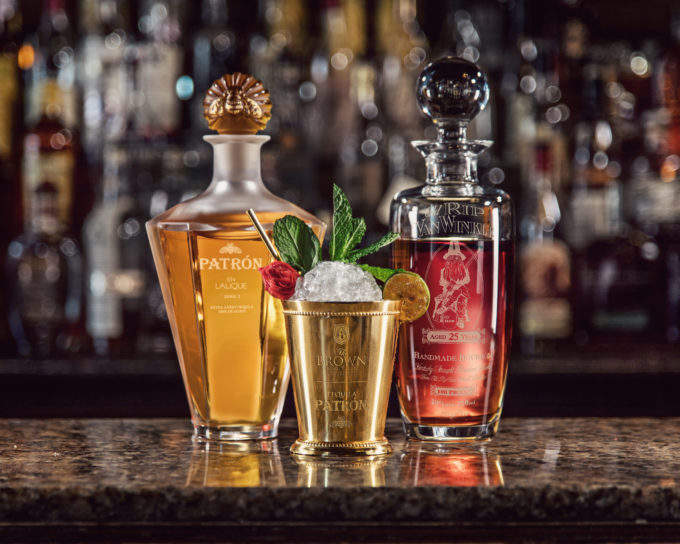 Commenting on this creation, Sosa tells us: "I am originally from Mexico and wanted to craft a cocktail that blends the heritage of my past with that of my present as food and beverage director at the Brown Hotel in the heart of Derby City. When selecting a bourbon to pair with the Patrón en Lalique: Serie 2 (this expression retails for $7,500 per bottle) we found the best pairing for this premium tequila to be the highest quality bourbon we could find, Old Rip Van Winkle 25-year. Both spirits complement each other in a beautiful way. The Agave Julep recipe balances the flavors of both spirits with two varieties of mint – chocolate mint and Kentucky Colonel mint."
The cocktail is priced at $1,500 and will be available at The Brown Hotel's lobby bar over the celebratory Cinco de Mayo and Kentucky Derby weekend. A portion of the proceeds of each cocktail sold will be donated to the Kentucky Humane Society's Equine CARE (connect, assist, rescue, educate) Program, which is dedicated to helping companion or recreational horses find relief and rescue from crisis situations.