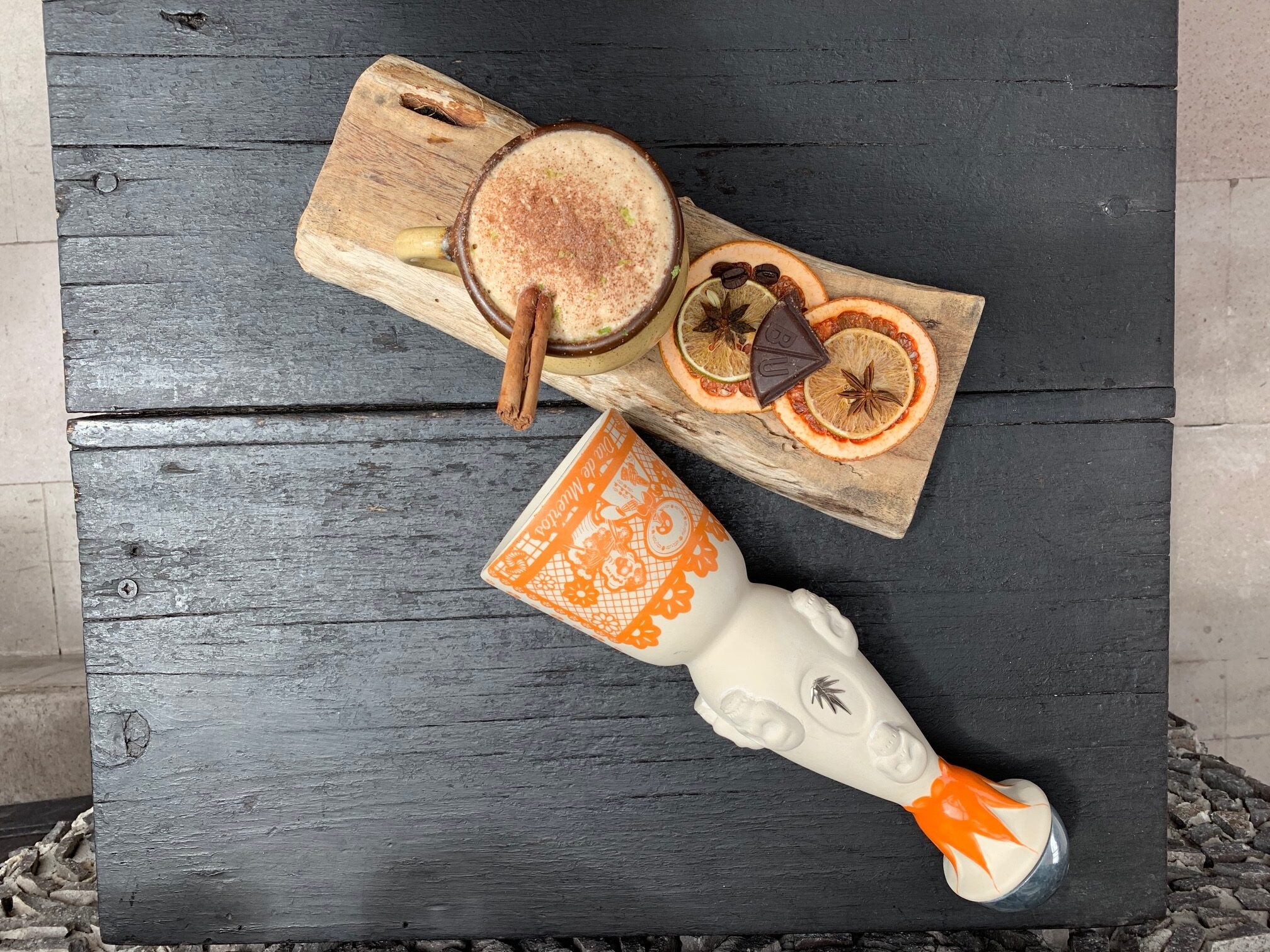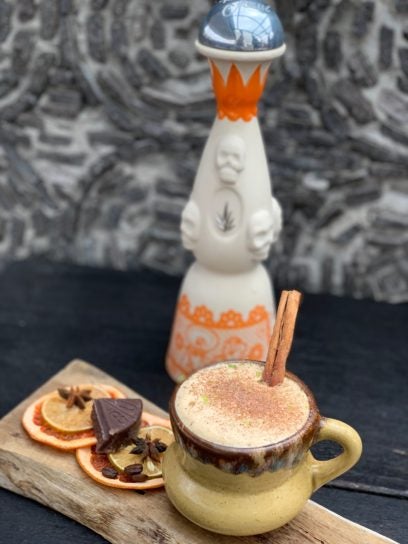 Clase Moka, Rosewood San Miguel de Allende
1 oz Clase Azul Añejo tequila
.5 oz Pernod
2 oz of 24-hour cold brewed coffee
Abuelita chocolate shavings
Orange zest
Agave honey
To make the Clase Moka, combine Clase Azul Añejo tequila and Pernod with cold brewed coffee, then pour this mixture over ice in a traditional coffee mug. Sweeten the drink with a dash of agave honey and top it off with Abuelita chocolate shavings and orange zest. If you like, you can garnish the cocktail with a traditional sugar churro.
With its combination of tequila and other Mexican ingredients, the Clase Moka is the ideal drink to make for your Day of the Dead celebrations this November 2nd. If you're traveling to Mexico, you can try the drink made by the recipe's creators at Rosewood San Miguel de Allende.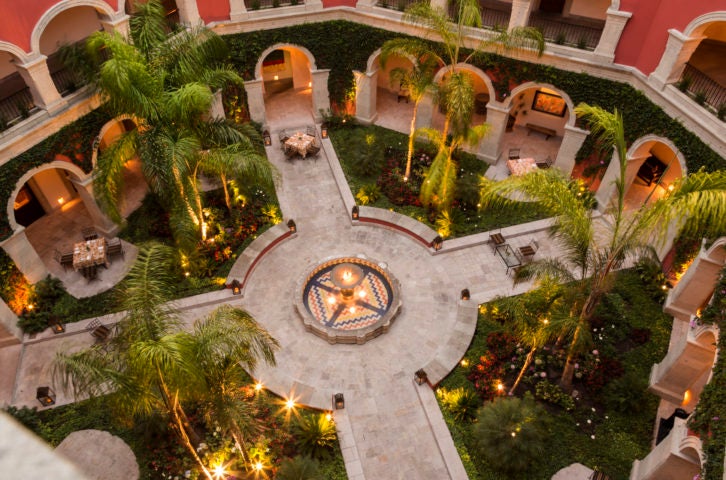 As one of the biggest holidays in Mexico, Day of the Dead is an occasion that brings family and friends together to celebrate the lives of passed loved ones through multi-day festivals. So, it's only fitting that this Rosewood hotel would host its own celebrations.
As well as creating the Clase Moka cocktail, the hotel is marking the occasion with a series of Day of the Dead events. These include a cocktail party where guests can get ready for San Miguel's Catrinas Parade with professional makeup artists on-site to paint their faces, and a Dia de los Muertos dinner and costume contest with traditional Mexican dishes and an open bar on the Rosewood Lawn.
To find out more about the hotel and these events, go over to rosewoodhotels.com.