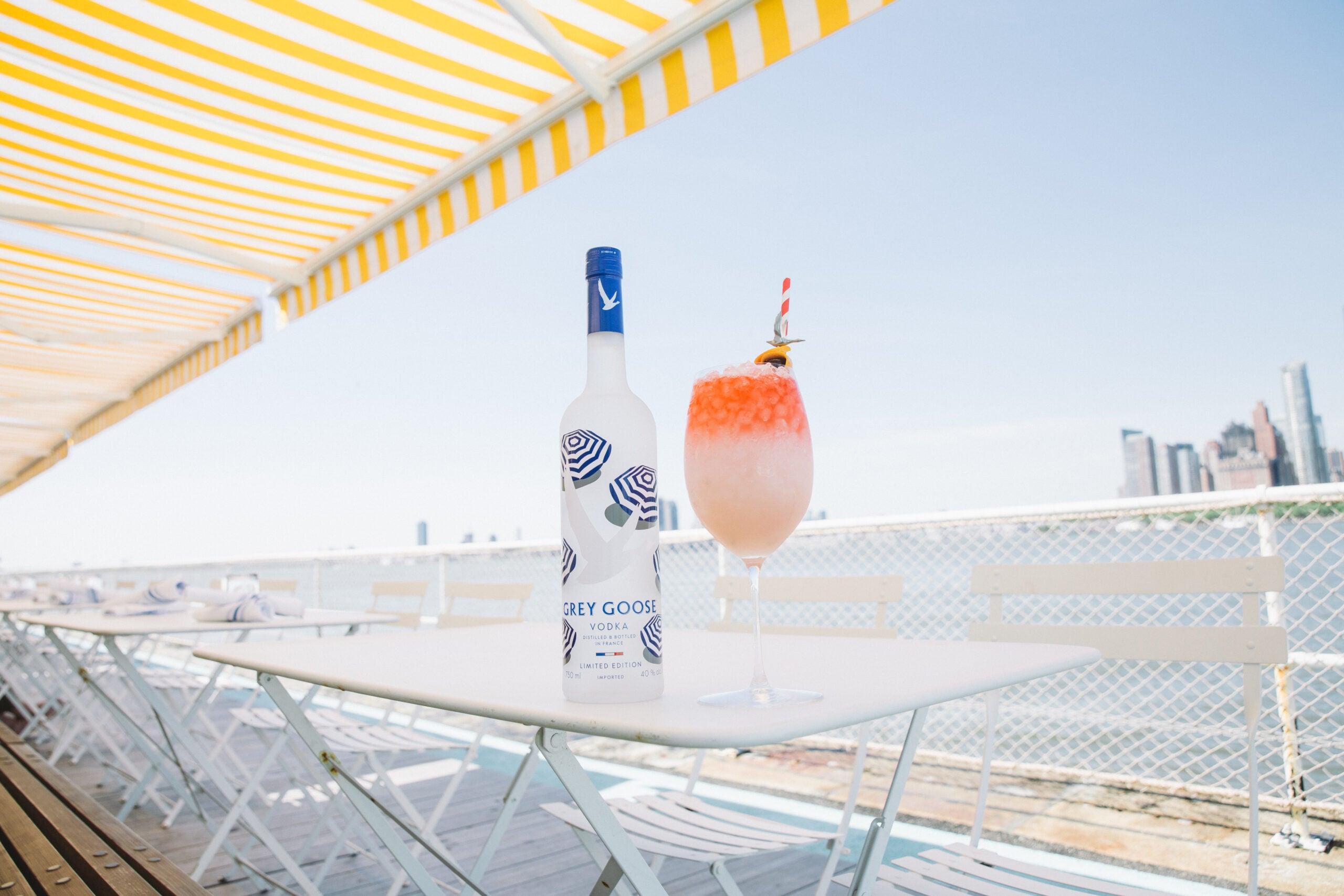 The Grey Goose Fair Winds Fizz at Island Oyster, Governor's Island, New York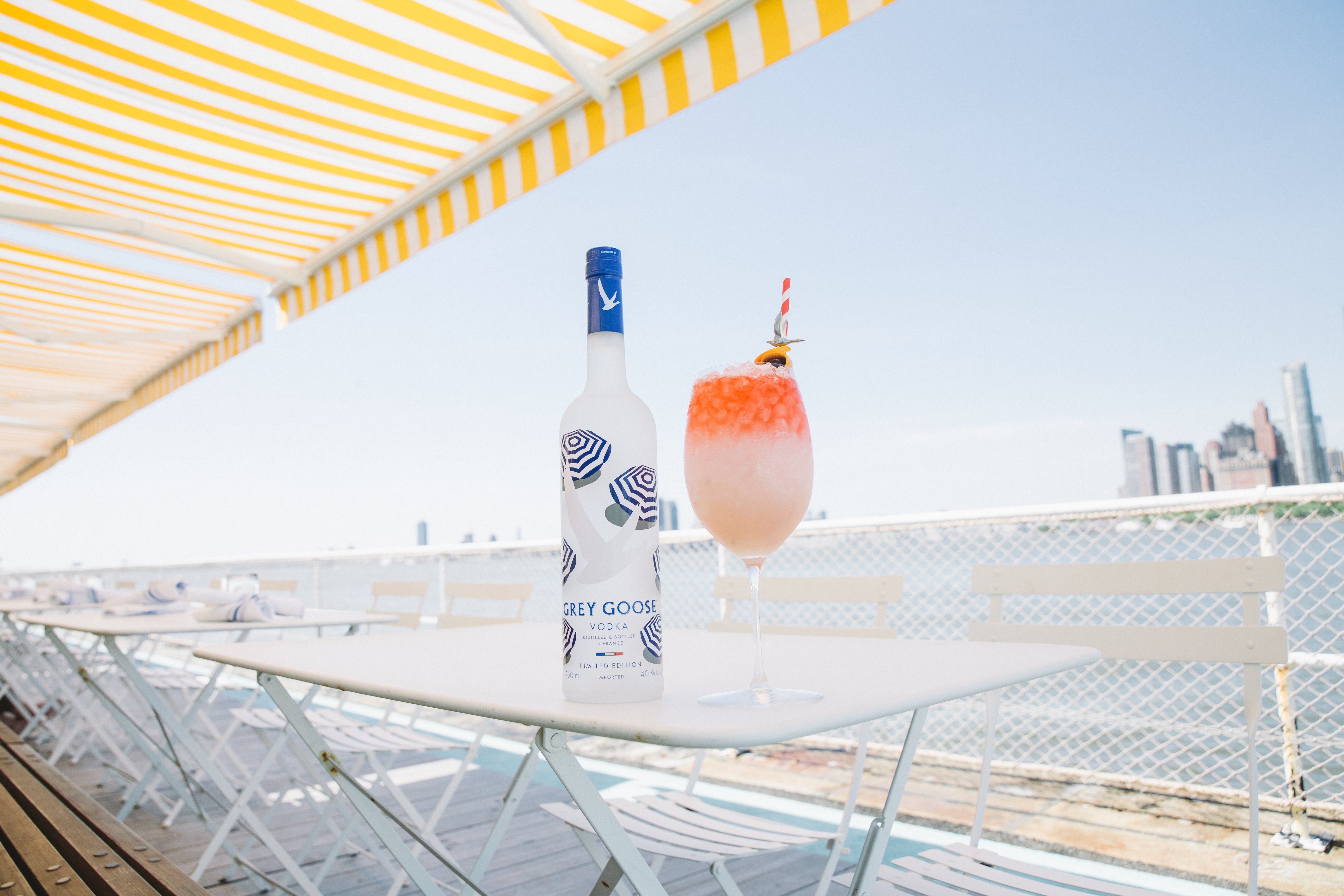 0.5 oz Orgeat
0.25oz Fassionola
1oz lime juice
1.5oz Grey Goose vodka
To create this French cocktail, combine all of the ingredients in a shaker, add pellet ice and give the ingredients a quick swizzle. Strain this into a Collins glass and top with Perrier seltzer. To finish, garnish the cocktail with a brandied cherry wrapped in orange peel and speared on a Grey Goose pick. Island Oyster will be serving the Picardie region-inspired Fair Winds Fizz as a part of its Bastille Day celebrations on Saturday July 14th.
This cocktail is a new addition to the Island Oyster menu, providing the ideal accompaniment to the venue's Bastille Day celebrations complete with Petanque tournament, but there are other refreshing cocktails to enjoy on this day, incorporating the three famous French spirits—D'USSE cognac, St-Germain liqueur and Grey Goose vodka.
Perhaps try the French 75, which combines D'USSÉ VSOP cognac, simple syrup, fresh lemon juice and Martini & Rossi Prosecco for a layered profile and full-bodied taste that's true to the Cognac region of France; go for a refreshing St-Germain Spritz, which consists of Martini & Rossi Prosecco, St-Germain elderflower liqueur and sparkling water; or try a French mojito, which brings together D'USSE cognac, Monin ginger syrup, fresh lime juice, mint leaves and club soda.