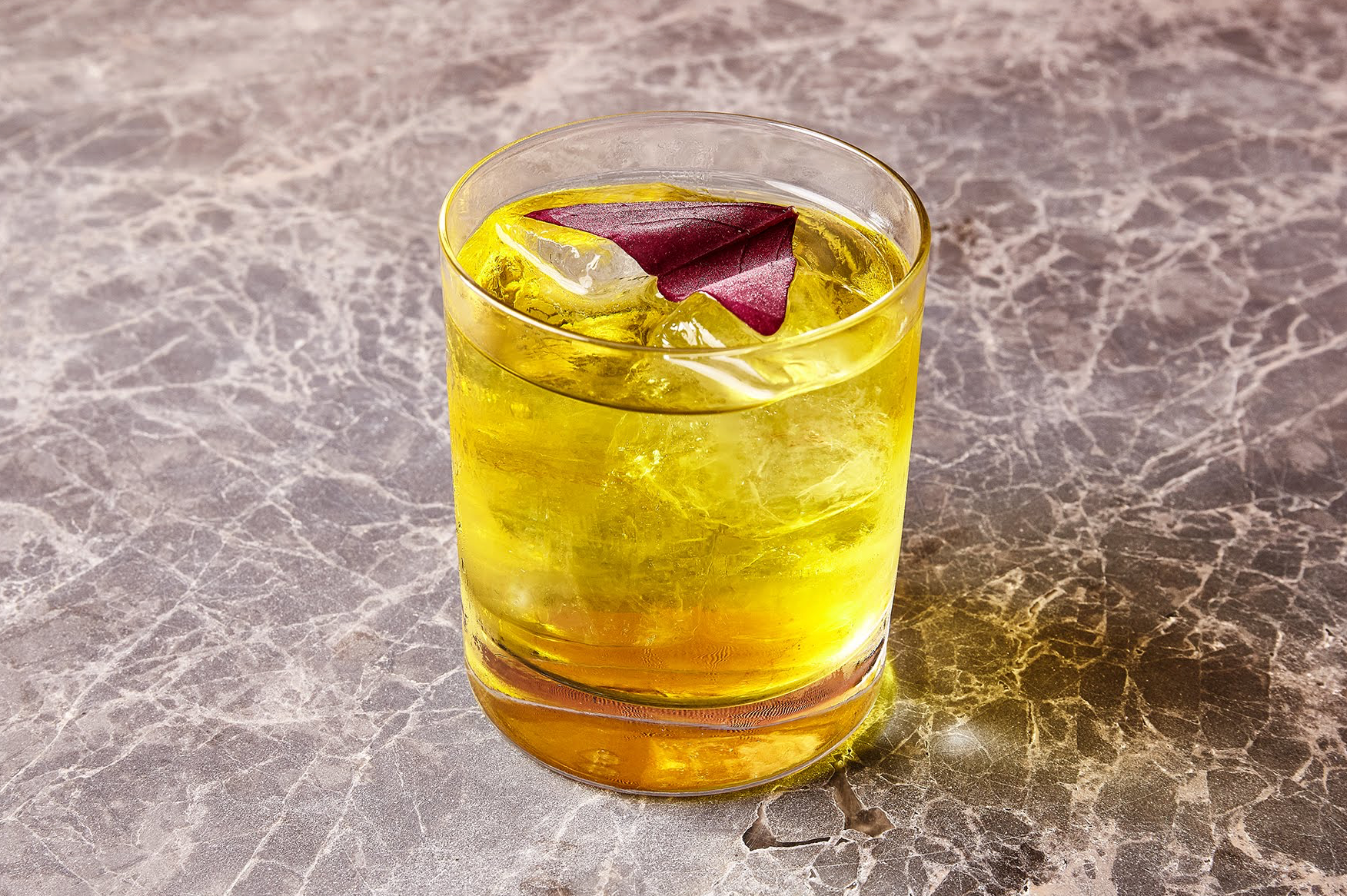 Mezcal Negroni at the Four Seasons Restaurant 
1oz Yola Mezcal
1oz Suze (Gentian-based aperitif)
1oz Lillet Blanc Vermouth
6 dashes of orange bitters
Optional: Lemon twist
To make, stir all ingredients in a mixing glass and strain into a large old-fashioned glass over a cube of ice. Squeeze a lemon twist into the glass and garnish on top if you prefer.
Not to be confused with the hotel, Four Seasons Restaurant in Midtown Manhattan has a storied history as the go-to in the city's fine dining scene. First opened in 1959, it was once the buzziest spot for a power lunch, dinner and a go-to cocktail hub where the who's who of New York would congregate. Step into the new era of the restaurant in its 60th year, with hints of its glamorous, Golden Age past: The restaurant has a completely renovated interior, designed by Brazilian architect Isay Weinfeld. The East 49th street hotspot features a warm atmosphere with a comfortable ambience, and of course, luxurious touches like a sunken-glass and golf-leaf bar. Warm wood and a sensuous color palette make this a chic (and historic) place to grab a cocktail.
The new food menu is brought to you by executive chef Diego Garcia, pastry chef Bill Yosses and cocktails by Mark Drew: Each cocktail pays homage to the city's history with sips labeled the Penicillin, Big Apple Martini, East Side Fizz and New York Sour. Don't forget to try the Four Seasons Spritz with vodka and house-made pear shrub.
If you opt for something more private, book The Treehouse for you and your closet friends. This second-floor private room is a Champagne and cocktail lounge with hors d'oeuvres and a raw bar. Floor-to-ceiling windows and floral artwork give it an airy, yet sophisticated vibe.
For more information, visit fourseasonsrestaurant.com