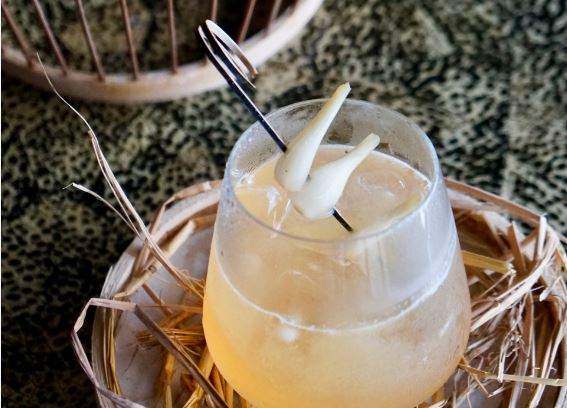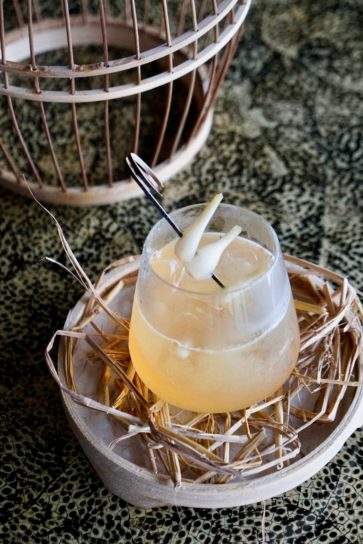 The Birds Nest Cocktail at Four Seasons Resort The Nam Hai
1.5 oz Grey Goose vodka
0.3 oz Southern Comfort
1.0 oz Salanganes water
0.5 oz mandarin juice
0.15 oz house-made brine
0.15 oz lime juice
0.3 oz sugar syrup
The creative Birds Nest cocktail is a light, refreshing drink that's distinguished by its mandarin flavors and sweet tropical notes. All of its inspiration comes from the bird, and is made by simply combining all the ingredients and pouring over ice.
The resort's beverage manager Tan Hua tells us:  "I usually drink bird nest water when I'm feeling tired or craving something thirst-quenching. In my culture, it is believed that consuming this delicacy provides health benefits by cooling the body, adding more yin and balancing the yang.  I thought of creating a light refreshing drink with notes of fruit, mandarin and a touch of spice. The bird theme is carried on using Grey Goose vodka and the cocktail is cleverly presented in a local handmade wooden bird cage."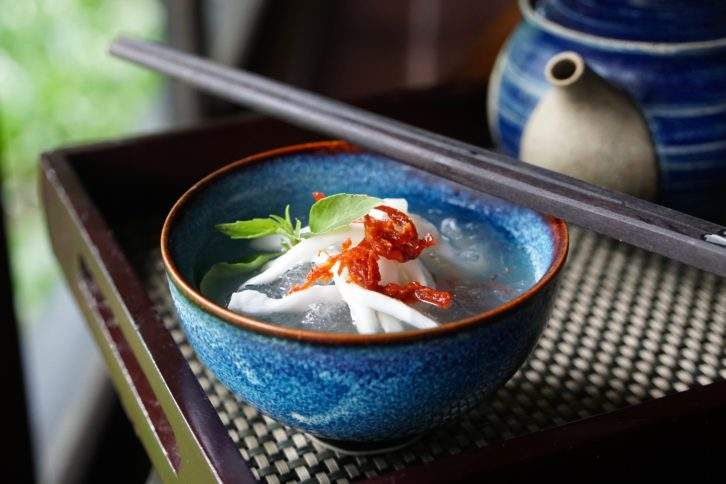 This cocktail is one of the creations offered exclusively at Four Seasons Resort The Nam Hai in Hoi An, Vietnam. Each cocktail is made using natural ingredients that are specific to the region.
Of the other cocktails highlighting these fresh, organic ingredients, you could opt for the resort's Pho cocktail combining Cointreau and Tanqueray gin with pho syrup, lime juice, basil leaves and coconut, with a beef jerky garnish. Resulting in a deceptively light drink that pays homage to Vietnam's famous dish, this drink is served in a bowl and enjoyed the same way you'd eat the noodle dish.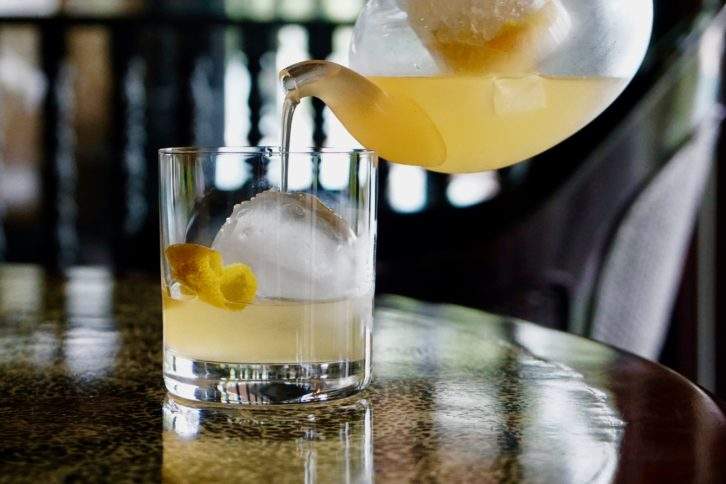 Commenting on this cocktail, Tan Hua says: "I wanted to share my love for my country through something I am passion about – cocktails. These cocktails were designed to connect the drinkers to my homeland of Vietnam, and there's no better way to do this than to first pay homage to our national dish, pho. I combine all the flavors typically found in a pho broth and instead of using rare beef and rice noodles, I garnish it with spicy Vietnam beef jerky to add a bit of kick and strips of young coconut to smooth out the palate."
Another option is the 'Tea Time' brandy and tea-based drink. This sweet and savory cocktail incorporates French brandy, Vietnamese green tea and peach liquor with pistachio syrup, mirin and lime juice. "Tea Time brings me back to the fond memories of my mischievous Grandpapa known to drink tea all day long, secretly spiked with the village's rice wine" Tan Hua enthuses. "The cocktail combines French brandy with Vietnamese green iced tea highlighting flowery and peachy notes, rounded out by nutty pistachio and tangy mirin and lime."
To fully appreciate these unique Vietnamese cocktails, savor yours overlooking the ocean at the resort's barefoot chic Beach Bar.