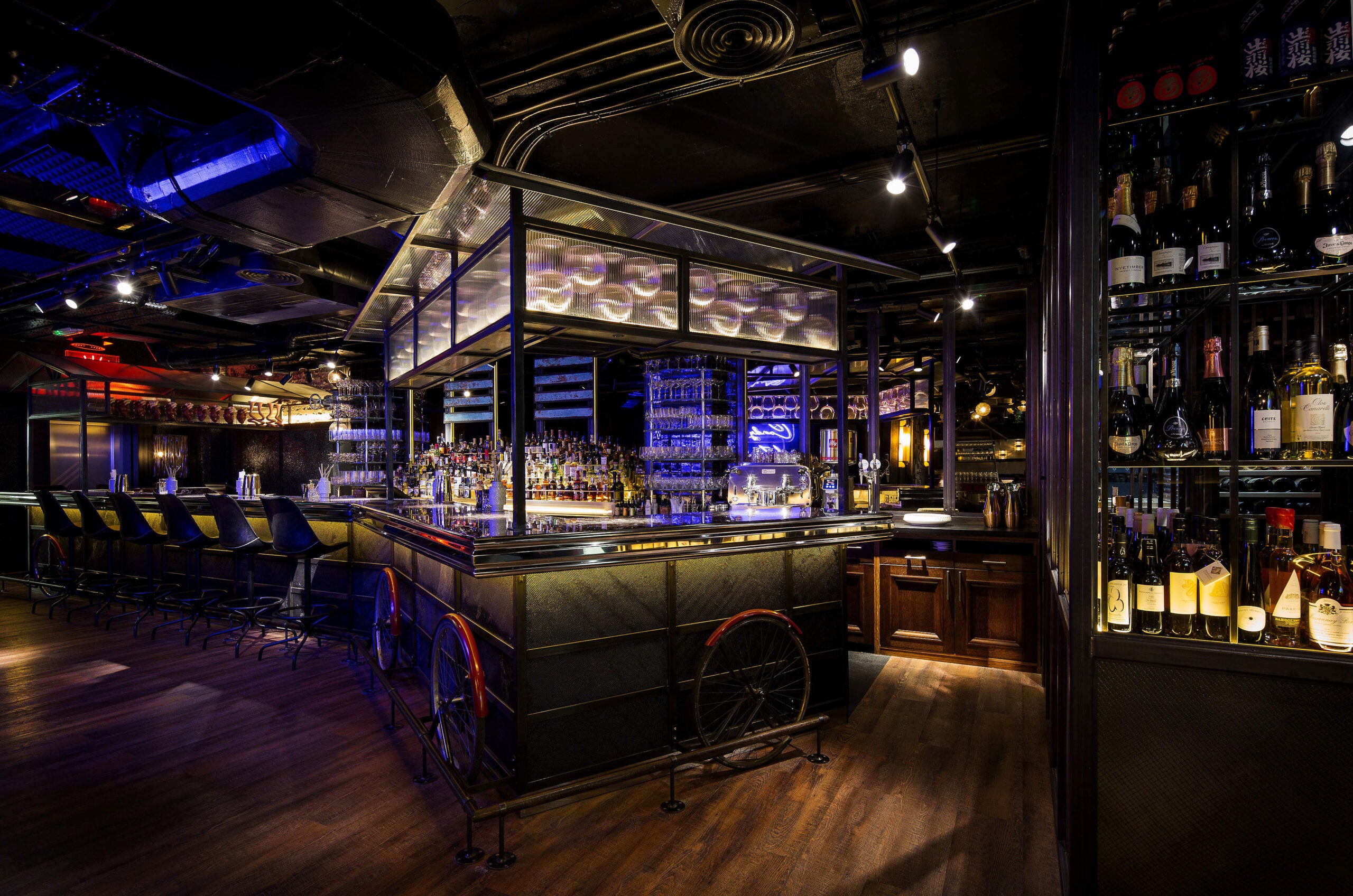 B&B Negroni at CircusXO by David Muñoz
64g fresh blackberries
10g black garlic
8g sugar
A small amount of Thai chili
66ml Campari
10ml Chambord
6ml Beefeater gin
66ml La Copa sweet vermouth
Peel from one orange
To create this cocktail, first make the blackberry and black garlic reduction by heating the blackberries, black garlic and sugar in a pan with 8ml of Chambord that's already been infused with blackberries, black garlic and chili (this needs to be prepared ahead of time). Stir the mixture carefully until it caramelizes, ensuring all juice has dissolved, then combine the Campari, Gin, Vermouth, orange peel and the rest of the Chambord (just a splash) with the caramelized ingredients in a vacuum bag and infuse one hour. Strain and serve chilled. This recipe will give you enough for two B&B Negronis.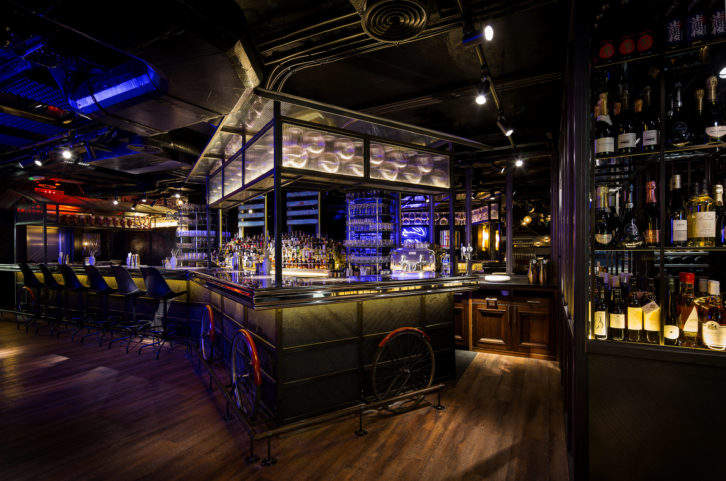 A specially curated Negroni menu will be offered at CircusXO in Mayfair until the end of Negroni Week (June 10th), featuring some of the bar's signature Negronis—the B&B Negroni, fig, cinnamon and sherry infused Velvet Negroni and kaffir lime, toasted ginger and lemongrass perfume infused White Thai Negroni—alongside XO Negroni variations: the Smoky Boulvardier, which comes with bourbon, Campari, vermouth and oak smoke, the Japanese Negroni Sbagliato with Campari, vermouth, yuzu sake and sparkling wine, and the Mezcaloni and worm salt, which combines Mezcal and Campari with worm salt and Ancho Reyes.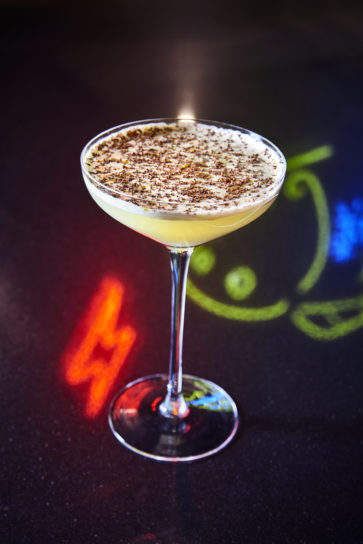 While you're here take the chance to explore the bar's innovative Liquid Cuisine menu, created collaboratively between the three-Michelin-starred chef David Muñoz (see our interview with the chef here) and the bar's expert mixologists, combining the bar staff's drinks expertise with Muñoz's culinary creativity. Together they endeavor to break the boundaries of cocktail making. "In the end, we make something that is supposed to be impossible," the beverage manager Nikolai Clerc tells me. "It's about knowing the rules (of cocktail making), but breaking them."
Highlights of the Liquid Cuisine menu include the Tokyo-Jerez, which combines Palo Cortado sherry infused with Japanese shiso leaves, yuzu and lapsang smoky tea soda. This comes with a shrimp that's been caramelized in a Japanese miso marinade. You dip the skewered shrimp into the drink and stir before eating the prawn and enjoying the cocktail.
The XO Blood option comes in a heart-shaped drinking vessel that's been made especially for Muñoz, bringing together watermelon juice, bitter almond syrup, galangal (Indian ginger) and lime juice with lemon peel infused vodka. The USA Smoker is equally as dramatically served; after having a taste of BBQ bacon, you're presented with the smoke-billowing glass filled with aged rum and 'no coke' (a mixture of chocolate, chipotles chili, cranberries and a thousand spices).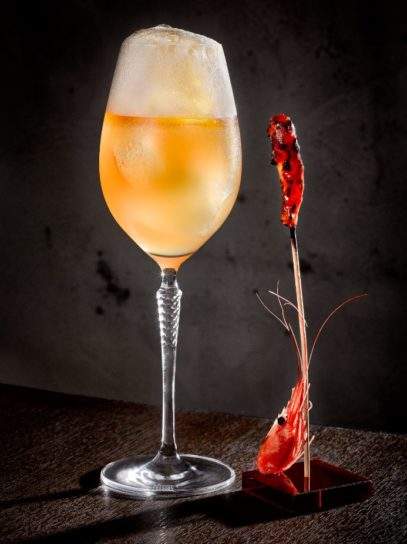 These cocktails are enough to come here for on their own, but you can order a bite to eat from the CircusXO menu of appetizers, which give a flavor of the cuisine Muñoz has won such acclaim for. Try the robata-chargrilled Irish oysters, which come in a vibrant green gazpacho of japapeno and tomatillo verde with chlorophyll olive oil, or go for the Pekinese dumplings, which come with strawberry hoisin sauce, alioli, pickles and a crunchy pig's ear. The Steamed XO Club Sandwiches then come filled with suckling pig, ricotta and chili mayonnaise, topped with a fried quail's egg.
The bar itself lies just off of the StreetXO dining room in view of the open kitchen with stools to perch on while you watch the barmen create these theatrical drinks and soak up the upbeat vibe of the music, dining room and energetic kitchen.