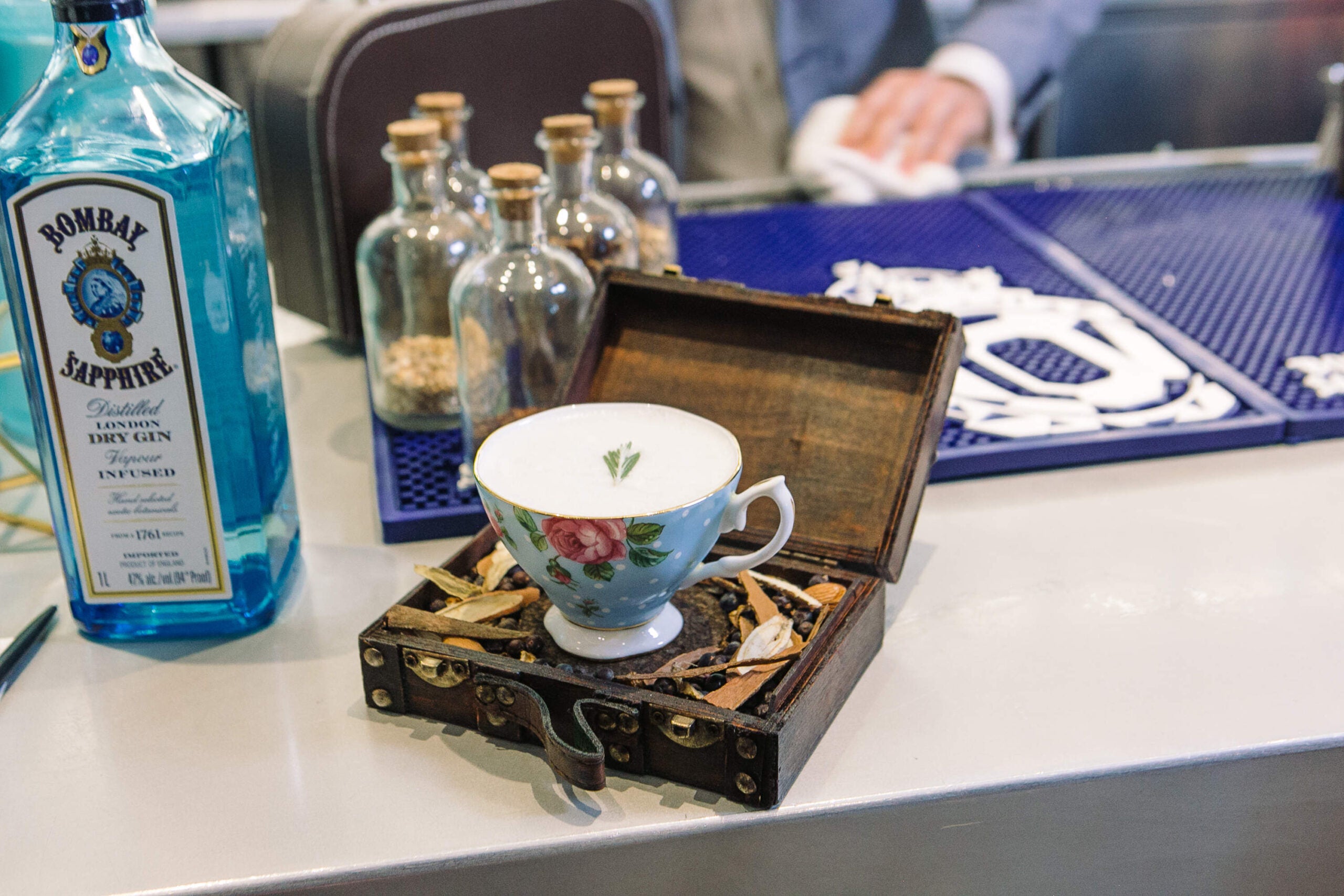 Neobiota by Samantha Casuga and The Journey by Samuel Willy,  regional winners of the United States Bartender Guild's Most Imaginative Bartender Competition presented by Bombay Sapphire
Neobiota
1.5oz Bombay Sapphire
0.75oz lemon juice
0.25oz maple syrup
0.50oz blackberry-mulberry syrup
0.75oz Neobiota vermouth
To create the Neobiota, shake and strain all ingredients in a coupe glass. Samantha Casuga finishes this cocktail with a spritz of floral mist.
The Journey
1.5oz Bombay Sapphire
0.75oz lager syrup
0.75oz lemon juice
0.25oz Rooibos infused Suze
0.5oz egg white
2 dashes absinthe
To make this cocktail, first prepare the rooibos infused Suze and lager syrup. To do this, infuse 6oz of Suze with 1oz of rooibos tea for 30 minutes, and for the syrup reduce 12oz of Brooklyn lager to half with one rosemary sprig, five thyme sprigs and the zest of one lemon. Add 6oz of hot water and 12oz of sugar. Remove the rosemary, thyme and lemon when the sugar has dissolved.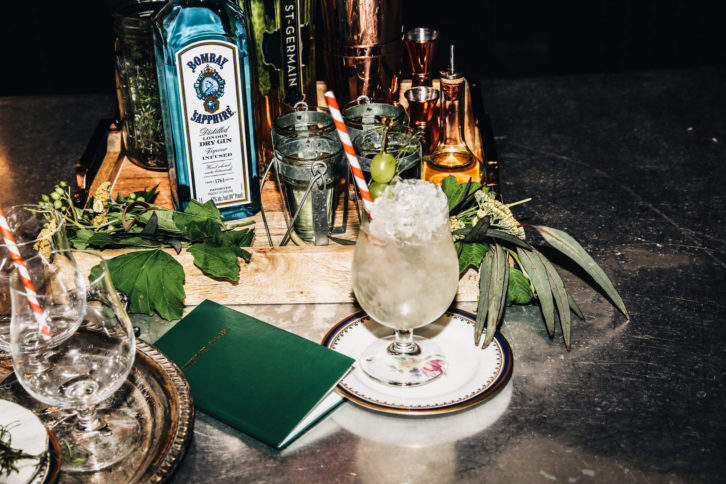 Once these have been prepared, combine all of the ingredients, and shake and strain them into your glass (in the competition Samuel Willy used a teacup).
Last week Samantha Casuga of The Dead Rabbit and Grocery & Grog and Samuel Willy of Locanda Verde were named the regional winners of the United States Bartender Guild's 12th annual Most Imaginative Bartender Competition, which was presented by Bombay Sapphire and saw New York's top bartenders vie to come out top.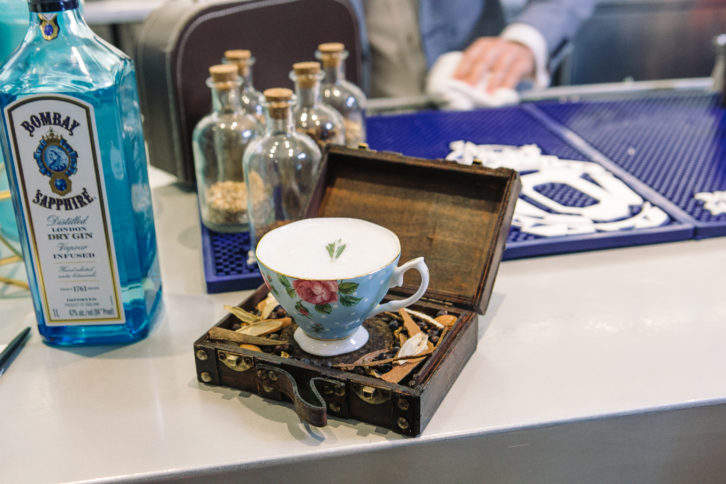 The two winning bartenders were commended for showcasing the artistry that goes into making an imaginative cocktail, and as a result will join 14 other regional winners from across North America at the finals, which will take place at the home of Bombay Sapphire, Lavistock Distillery in England.
Before the culmination of this competition though, the 16 finalists will be heading to New Orleans for the annual festival Tales of a Cocktail. For the time time in the competition's history, the finalists will take part in a challenge here that accounts for a portion of their overall score before the final in September.
Keep up to date on the competition by going over to mostimaginativebartender.com.
Images: Samuel Willy; Neobiota; The Journey