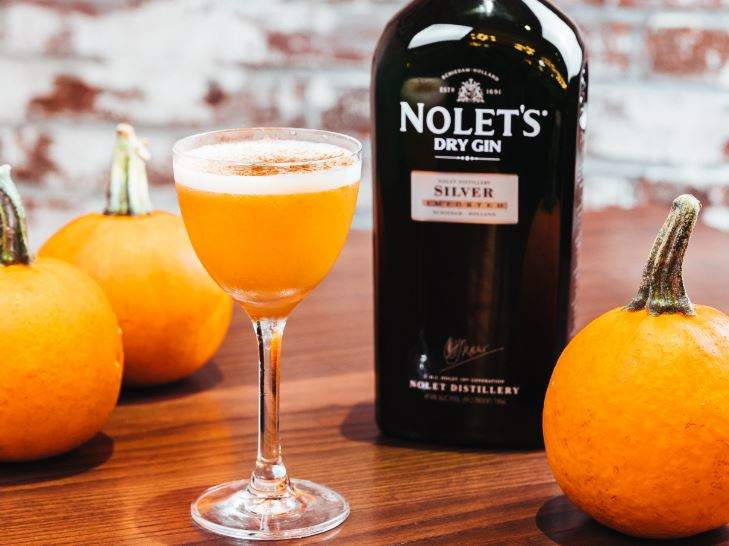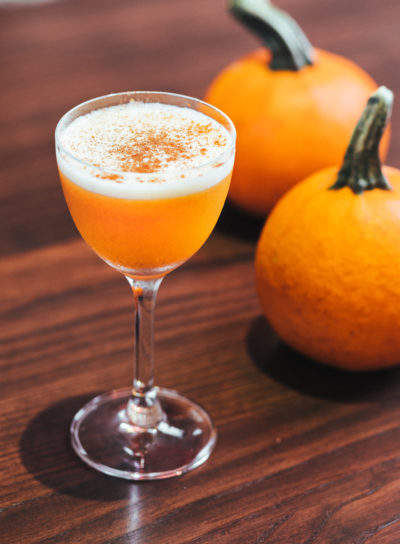 Nolet's Silver Pumpkin Flip
1.25 oz. Nolet's Silver Dry Gin
1 oz. pumpkin puree
1 whole egg
.5 oz. maple syrup
1 bar spoon sugar
Nutmeg to garnish
To make this cocktail at home, combine all the ingredients in a mixing glass, dry shake for about one minute, then add ice and shake vigorously. Double strain the drink into a martini glass and dust the top with nutmeg.
This fall cocktail has been designed to complement the Silver Dry Gin from Dutch distillery Nolet's, which with signature botanicals of rose, peach and raspberry has won a series of awards including World's Best Gin 2018 by Cigar & Spirits Magazine.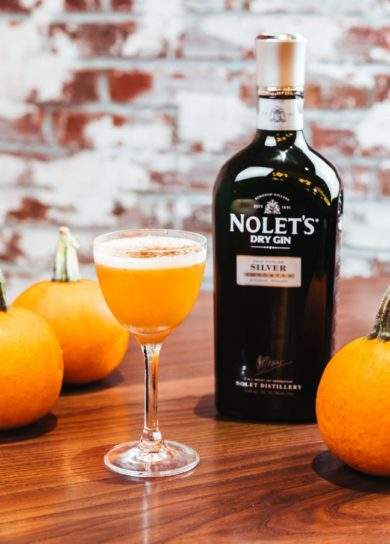 Building on the family brands 325 years of distilling history, Nolet's takes a modern approach with the creation of this particular spirit, in line with taste and preferences of the new generation of gin drinkers. Created by the family's 11th generation sons Carl Jr. and Bob, along with their father, Carlos Sr. who is the 10th generation distillery owner, Nolet's Silver Gin stands out for its floral and fruit-forward flavor highlights. These characteristics make it the ideal spirit for fragrant cocktails, and in fall, it's warming ingredients like pumpkin, maple syrup and nutmeg that provide the inspiration.
"In the fall months, you can't escape pumpkin-flavored everything, even in cocktails," the national portfolio manager of Nolen Spirits USA, Jaren Singh, enthuses. "We love that this recipe caters to fans of pumpkin, but with a classic fall feel. The fruit and floral-forward notes in Nolet's Silver, like rose, peach and raspberry, give this cocktail an added twist."
Find out more about Nolet's Finest Gins over at noletsgin.com.