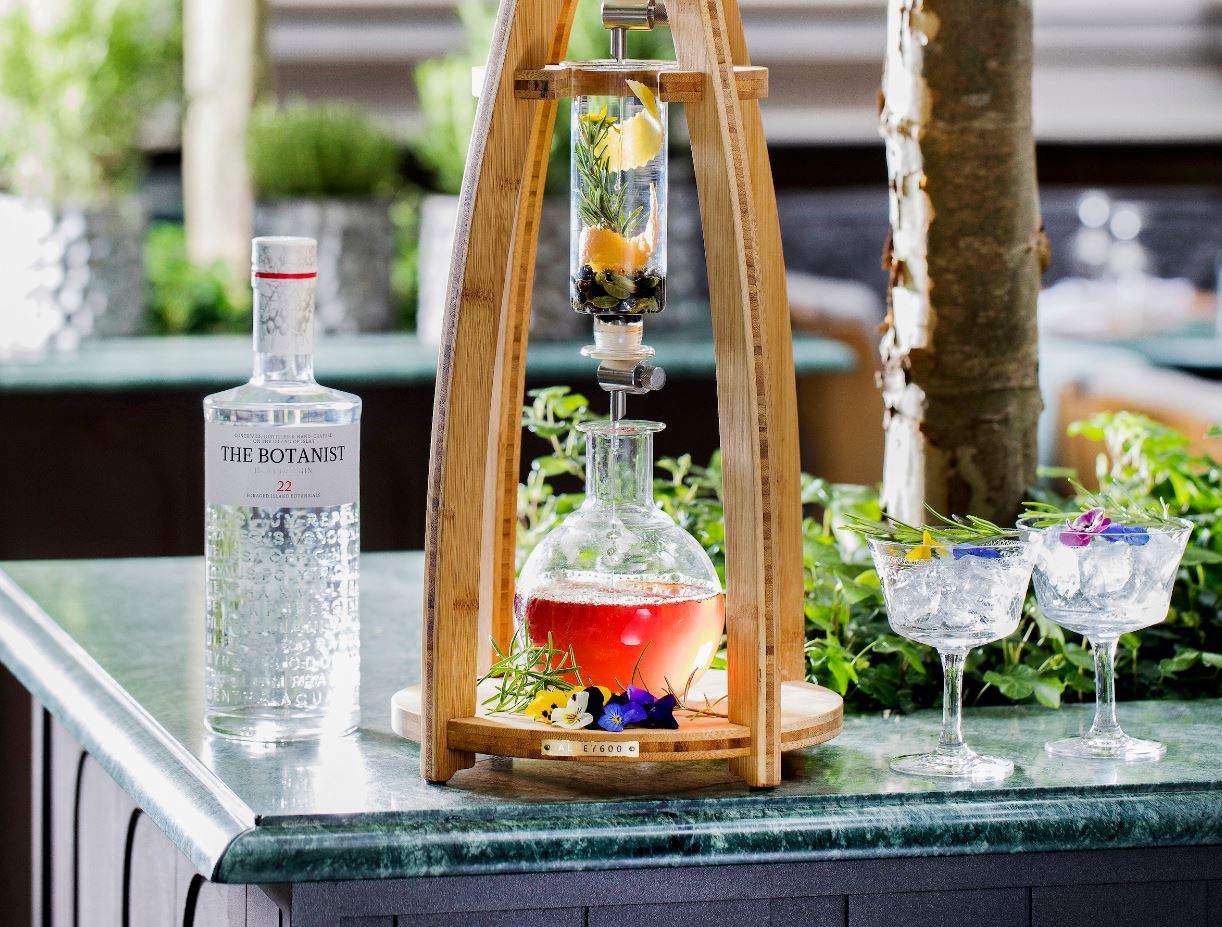 The Odyssey Cocktail at The Botanist Greenhouse, Rosewood London
100ml The Botanist gin infused with cardamom
50ml fresh lime juice
50ml homemade simple syrup
20ml Italicus
10g rooibos tea
Mint leaves, a viola flower, grapefruit wedge and cardamom to garnish
To create The Odyssey Cocktail, combine all of the ingredients (except the garnish) and stir. Pour into a retro fizz cocktail glass and garnish with mint, the viola flower, grapefruit wedge and cardamom. This recipe makes two Odyssey cocktails.
You can try this cocktail throughout the summer months at Rosewood London's newly opened summer terrace, The Botanist Greenhouse, a green oasis in the hotel's Edwardian courtyard offering a brand new cocktail menu and interactive element whereby guests can add botanicals to their drinks. Created in collaboration with The Botanist gin, a spirit distilled on the Scottish island of Islay incorporating nine botanicals and 22 foraged herbs and flowers, the terrace is a celebration of gin cocktails and the potential this spirit gives for adding your favorite spices and herbs.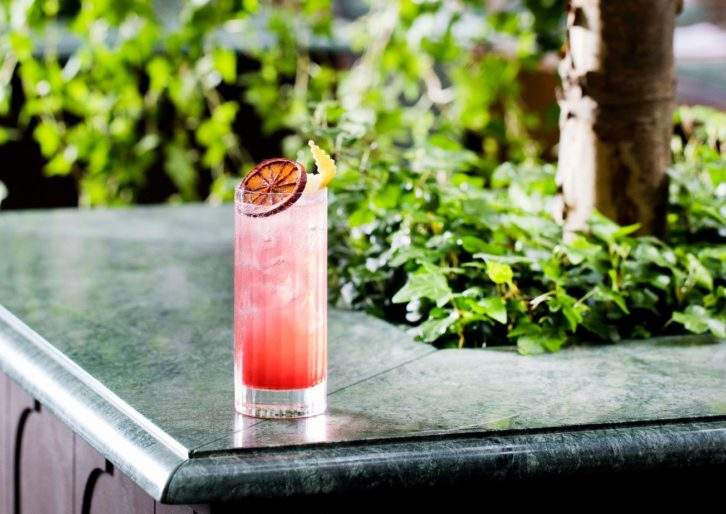 Cocktails on the menu include Loch Indaal, which combines The Botanist gin with Octomore whisky and salt solution, and The Quest, which brings together The Botanist gin, Green Chartreuse, yuzu juice and Angostura Bitters. If you're not in the mood for gin, try the Breakfast in Milan cocktail with Cointreau, blood orange Cointreau, Campari and grapefruit soda. Pair these drinks with dishes created by chef Calum Franklin at the hotel's brasserie-style restaurant, Holborn Dining Room.
The Botanist Greenhouse will be in the courtyard of Rosewood London throughout summer 2018. Adorned with lush foliage and hanging terrariums, the suntrap provides a welcome retreat from the bustling streets of central London.