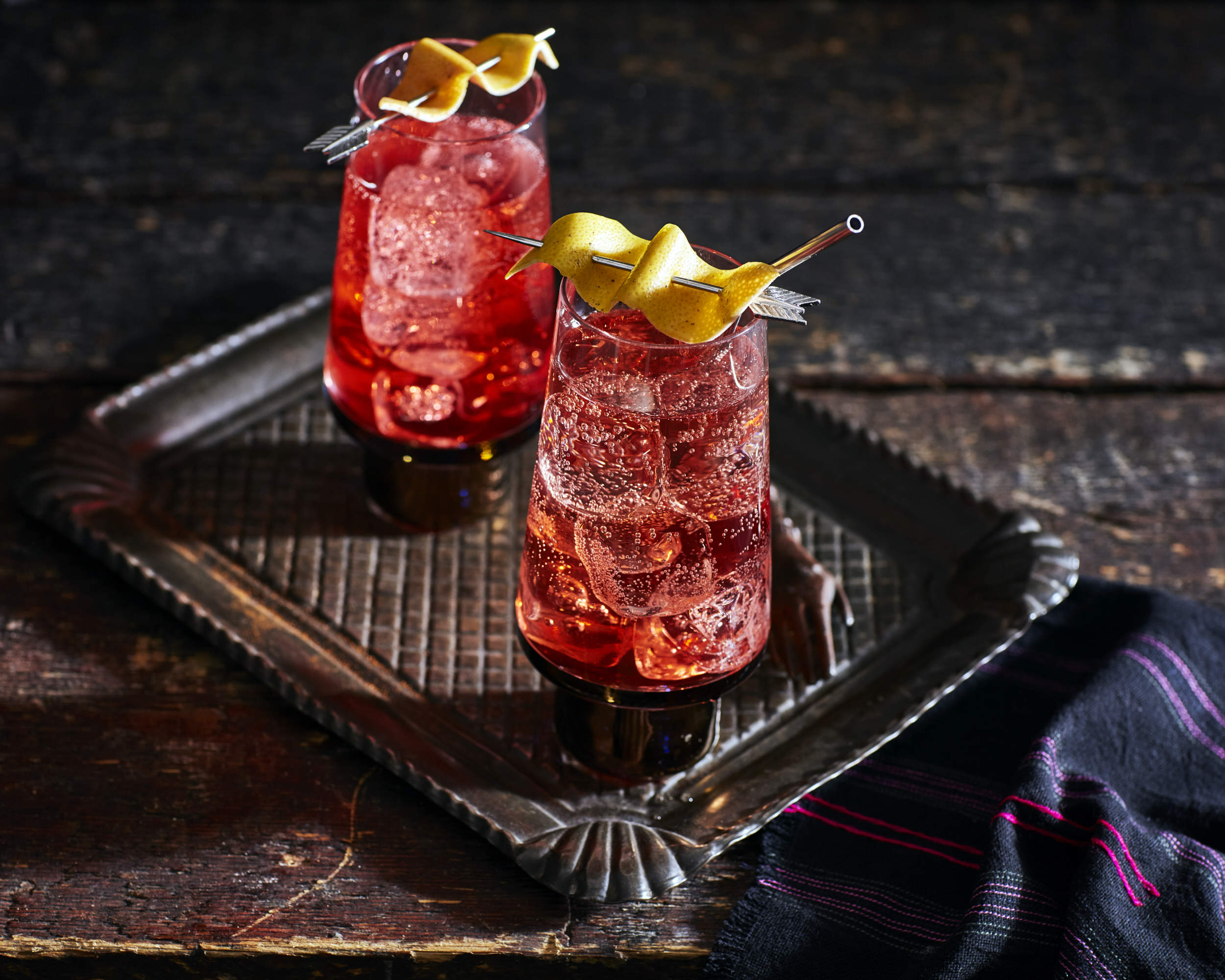 Red Carpet Rose, Inspired by the Oscars
1 part Beefeater 24 gin
2 parts Lillet Rosé aperitif
3 parts Mumm Napa sparkling wine
To create this cocktail of the week, combine Beefeater 24, Lillet Rosé and Mumm Napa in a glass over ice. Garnish with a grapefruit twist.
Whether you're walking the red carpet for awards season or watching the action from home, the Red Carpet Rose cocktail with a Beefeater 24 base is a fun and fizzy way to celebrate the ceremony. Elevating a gin classic with wine-based Lillet Rosé and sparkling wine from Mumm Napa, the bubbly cocktail gives some Hollywood glamour to any viewing party.
"Beefeater is the quintessential London dry gin, with a juniper-forward classic taste," said Kevin Denton, lead mixologist for Pernod Ricard, in speaking to Elite Traveler. "Crisp and aromatic, Beefeater 24 makes the Red Carpet Rose a veritable bubble bouquet."
Of the nine films nominated for "Best Picture" at this year's Oscars, historical war drama Darkest Hour and period drama Phantom Thread were both shot in London — the birthplace of Beefeater gin. At its distillery in Kennington, not far from the river Thames, Beefeater London Dry Gin retains the same recipe created by founder James Burrough in the 19th century.
Featured in the Red Carpet Rose, Beefeater 24 gin is handcrafted with 12 botanicals including a rare blend of teas as well as grapefruit peel and Seville orange peel. Master distiller Desmond Payne handpicks the finest quality botanicals which are then steeped for 24 hours — longer than other botanical gins, by comparison — giving Beefeater 24 a vibrant flavor profile with citrus zest.
The 90th Oscars Annual Academy Awards ceremony will take place at 8pm EST on March 4, 2018. For more information, please visit oscar.go.com.
If you'll be in town for the Oscars, be sure to check out the Elite Traveler Top Suites of Los Angeles.