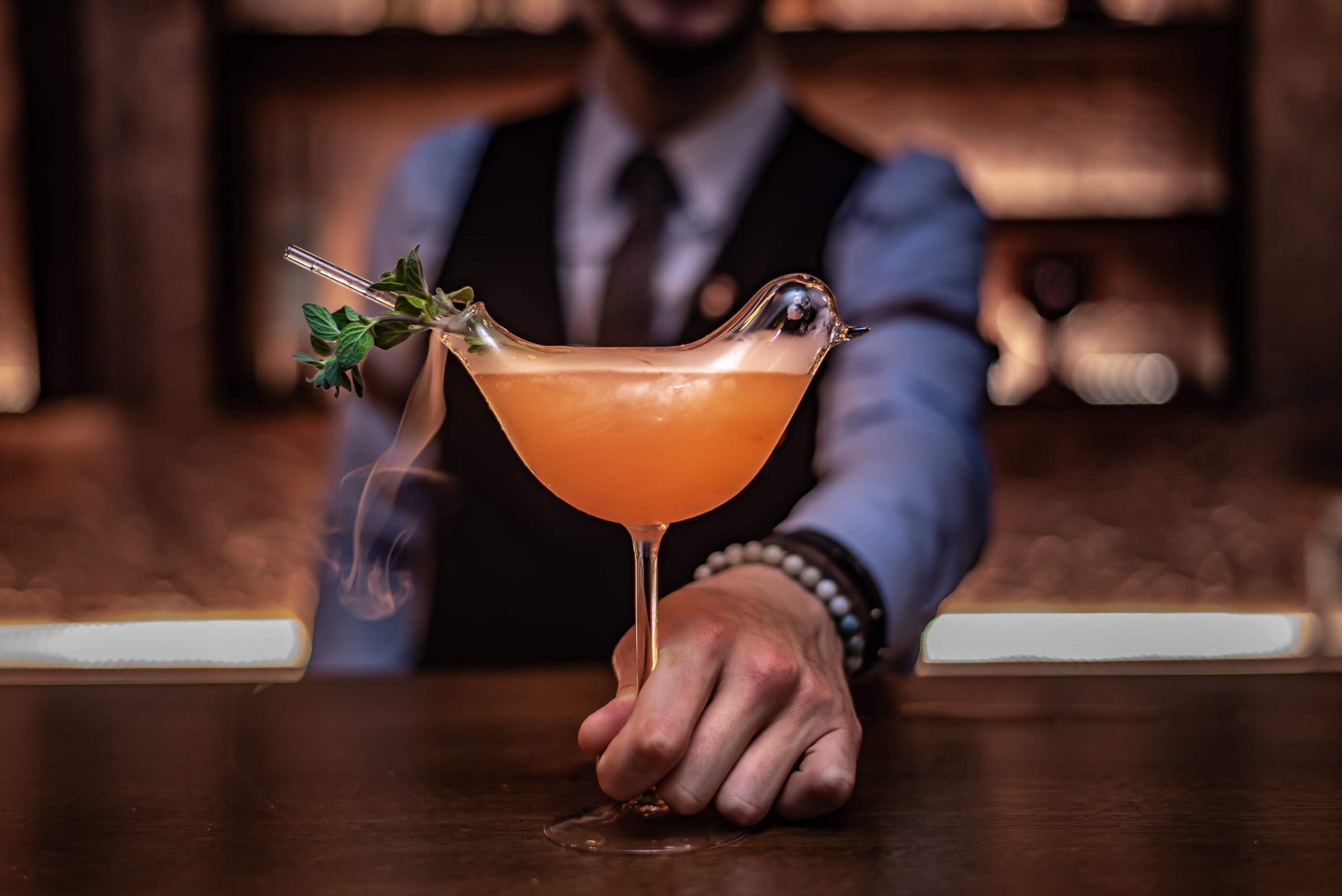 Senegal Parrot at The Parrot, London
Botanist Gin
Italicus Rosolio bergamot liqueur
Jasmine syrup
Lemon juice
Elderflower syrup
Dash of Burlesque Bitters
Grapefruit essence
Following the classic cocktail formula—two parts alcohol, one part sour and one part sweet—combine the Botanist Gin and Italicus Rosolio bergamot liqueur with the jasmine and elderflower syrups, a squeeze of lemon juice and dashes of Burlesque Bitters and grapefruit essence. Shake with ice, then strain into a cocktail glass. At The Parrot, syrups are homemade, and each cocktail comes in a whimsical drinking vessel, from a bird-shaped glass to a mini copper globe.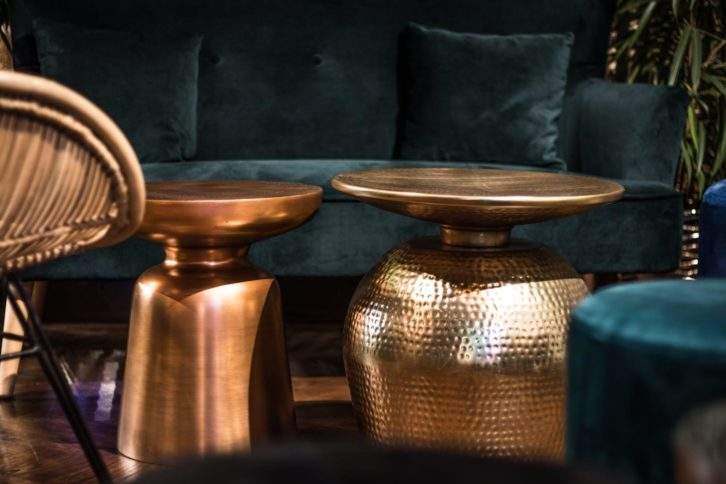 The result of a collaboration between Idris Elba, Lee and Nicky Caulfield, and the Waldorf Hilton, The Parrot opened on November 9th amid a wave of great anticipation,  with the promise of A-List surprises — from access to a chauffeur-driven branded Aston Martin to unannounced secret shows — adding to the excitement.
The new cocktail bar and live music venue sits within the 1908-built Waldorf Hilton hotel, which was founded by theatrical impresario Edward Sanders. Housing the Yamaha London Stage, the bar hosts nightly performances from its house band, and you might be lucky to catch a surprise appearance from stars of the stage and screen or DJ set by Idris Elba.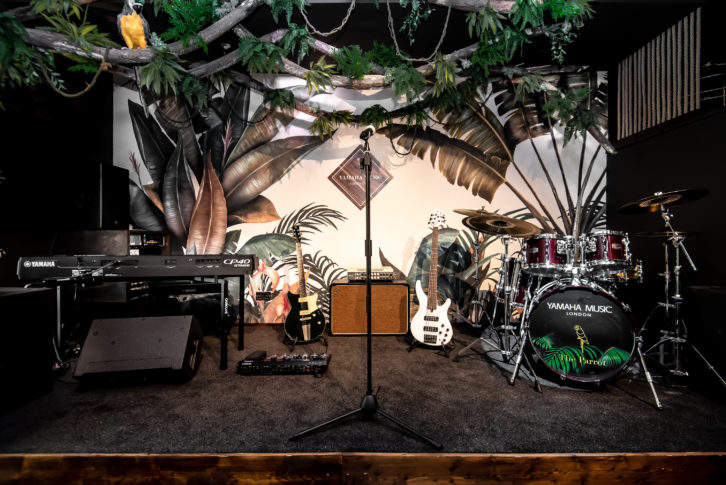 The décor here was a creative collaboration between the hotel and the bar's founders. Part tropics inspired, the design draws on the legacy of the hotel's Palm Court, combining lush tropical plants and palm print walls with plush teal and midnight blue velvet seating, copper bar tables, rattan detail and a turquoise fish-scale-tiled bar. Edison filament bulbs above the bar give it a speakeasy feel.
This tropics vibe flows through to the menu of signature drinks. Each cocktail was created using premium spirits and unique ingredients from around the world by head bartender, Daniel Panzanaro, and given the name of a different member of the parrot family. Try the banana-infused rum cocktail, Rosella Parrot; chamomile and honey Umbrella Cockatoo; or exotic fruits and bergamot Black Billed Amazon. Alternatively, take your pick from the comprehensive gin and tonic list, whisky selection, or champagne and wine collection.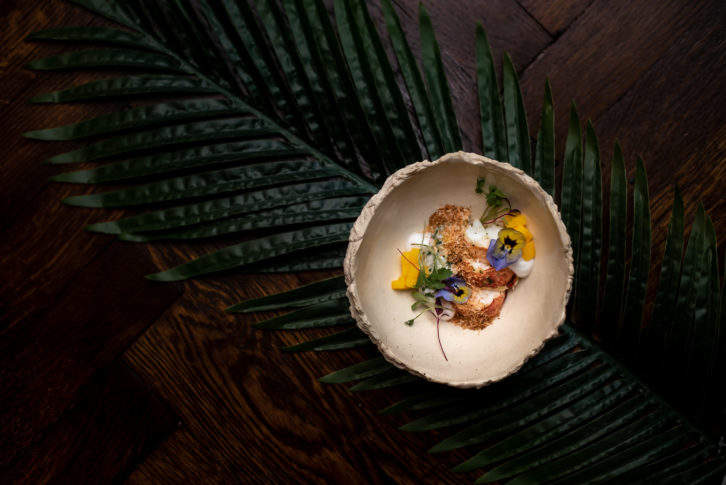 You can pair these drinks with executive chef Karl Richardson's carefully curated menu of small plates—some served on re-purposed seashells—such as perfectly poached lobster with a creamy coconut mayonnaise, mango, chili and lime, which comes prettily presented with edible flowers; Wagyu beef with pickled enoki, wasabi and pineapple; and for the sweet tooth, luxury alcoholic ice cream.
To make a reservation for the bar and request your Aston Martin transfer (you can pre-order food and drink on the ride over), email LONWA_TheParrotReservations@hilton.com.
Images: Cocktail © Catch52; Interior © Anna Wudkowska; Stage © Catch52; The cuisine © Catch52