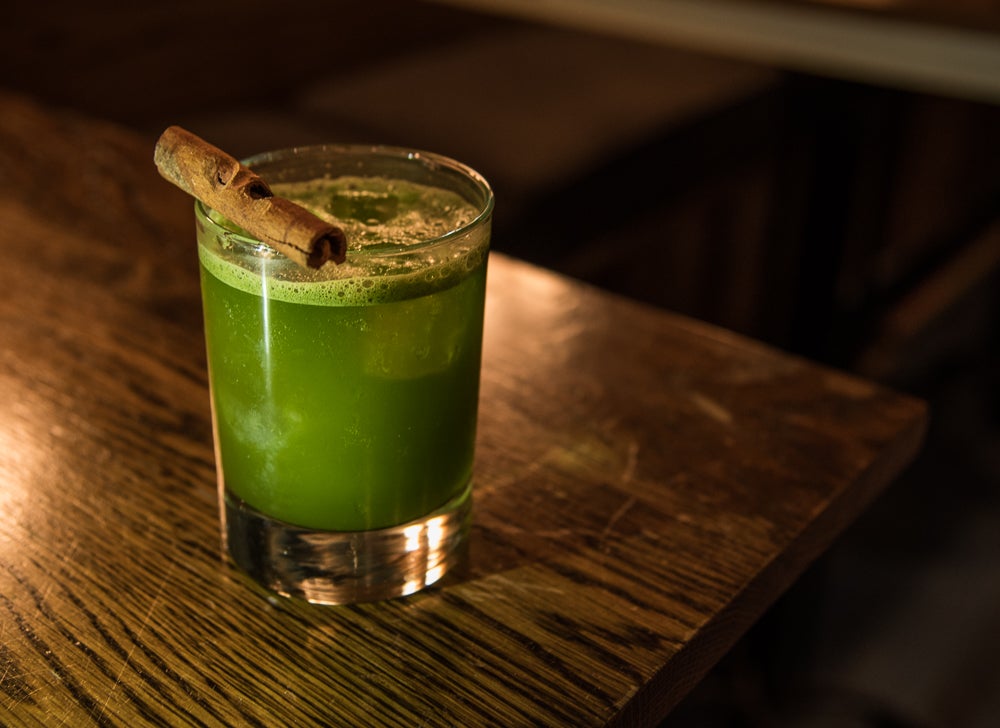 By Olivia Cuccaro
With St Patrick's Day today, a celebration of Irish culture requires a few celebratory cocktails featuring Irish whiskey, of course. Since King James I began granting distillation licenses in the seventh century, the country's chief spirit has expanded to whiskey blends, single malts, single pot stills and grains. See this Elite Traveler editor's picks below of St Patrick's Day cocktail recipes. Sláinte!
Bushmills Red Bush Irish Old Fashion'd
To create this cocktail, pour ingredients over one large ice cube, gently stir and garnish with an orange twist.
Founded in County Antrim in 1608, Bushmills prides itself on being the world's oldest whiskey distillery. The Old Bushmills Distillery was officially opened in 1784 and continued to maintain the same malt recipe even after the malt barley tax of the 1850s. Aged exclusively in bourbon barrels, Bushmills Red Bush combines the first Irish whiskey with the best of American bourbon. This cocktail offers a southern twist on St Patrick's Day, with the whiskey giving aromas of toasted oak and vanilla with hints of caramel and nutty flavors. It's a subtly sweet and smooth finish to a timeless old fashioned.
Knappogue Castle She-lei-lei
2 oz Knappogue Castle 12 Year whiskey
3 oz Vita Coco coconut water
.5 oz rich cane sugar syrup
.25 tsp matcha tea
To create this cocktail, combine whiskey, coconut water, and cane sugar syrup into a shaker, then add tea. Shake vigorously without ice. Fill rocks glass with ice, then pour ice into shaker and shake briefly. Pour into a rocks glass and garnish with cinnamon stick.
In 1966, Mark Edwin Andrews purchased Knappogue Castle in County Clare. A distiller by hobby, the castle inspired Andrews' own Knappogue Castle whiskey which today is made with pure Irish spring water and malted barley, triple distilled and aged in bourbon oak casks for at least 12 years. The single malt has a mellow, balanced taste that complements this light and refreshing cocktail. Created by Joaquín Simó of Pouring Ribbons, She-lei-lei has an earthy flavor enhanced by the spice of the whiskey and cinnamon for a modern take on St Patrick's day.
Redbreast Red Hush
2 parts

Redbreast 12 Year Old

whiskey

1/4 part sherry pineapple syrup (17.5 oz peeled pineapple, 5.5 oz castor sugar, small slice ginger, 9 oz Oloroso sherry)
To create this cocktail, first chop peeled pineapple and add it to a pan with castor sugar, ginger and sherry. Bring to a boil and then simmer with the lid on for approximately 1.5 hours before adding lemon zest and allowing it to cool down. Strain through a fine sieve and pour into mixing glass with whiskey. Secure a strainer and "throw" to another glass, serve over ice in a rocks glass and garnish with a twist of lemon.
Redbreast 12 Year Old's "Christmas cake" character can be attributed to the Oloroso sherry casks that 25 percent of its liquid is aged in. Redbreast whiskey dates back to 1903 in Dublin, when distillers would sell bulk whiskey to bonders who would mature the spirit in empty wine casks. The single pot still process, unique to Ireland, is identified by the traditional copper pot stills in which the whiskey is now triple distilled at the Midleton Distillery in County Cork.

Jameson Caskmates Iced Irish Coffee
1.5 parts Jameson Caskmates whiskey
1 part simple syrup
4 parts cold brew coffee
2 parts heavy cream
To create this cocktail, pour whiskey, simple syrup and cold brew coffee into a highball glass filled with ice and stir. In a shaker, shake cream vigorously until it thickens and layer on top of the coffee.
John Jameson arrived in Dublin in 1870 and shortly after set up the Bow Street Distillery. Hailing from Scotland, Jameson discovered that three distillations made for smoother sipping than the traditional Scotch whisky of his homeland. The Jameson Original whiskey is a blend of pot still and fine grain whiskeys, but Jameson Caskmates features a unique stout influence. Aged in craft beer barrels, Jameson Caskmates has a subtle touch of cocoa beans and a chocolate, butterscotch finish that pairs perfectly with coffee to craft a St Patrick's Day classic – the Irish coffee.