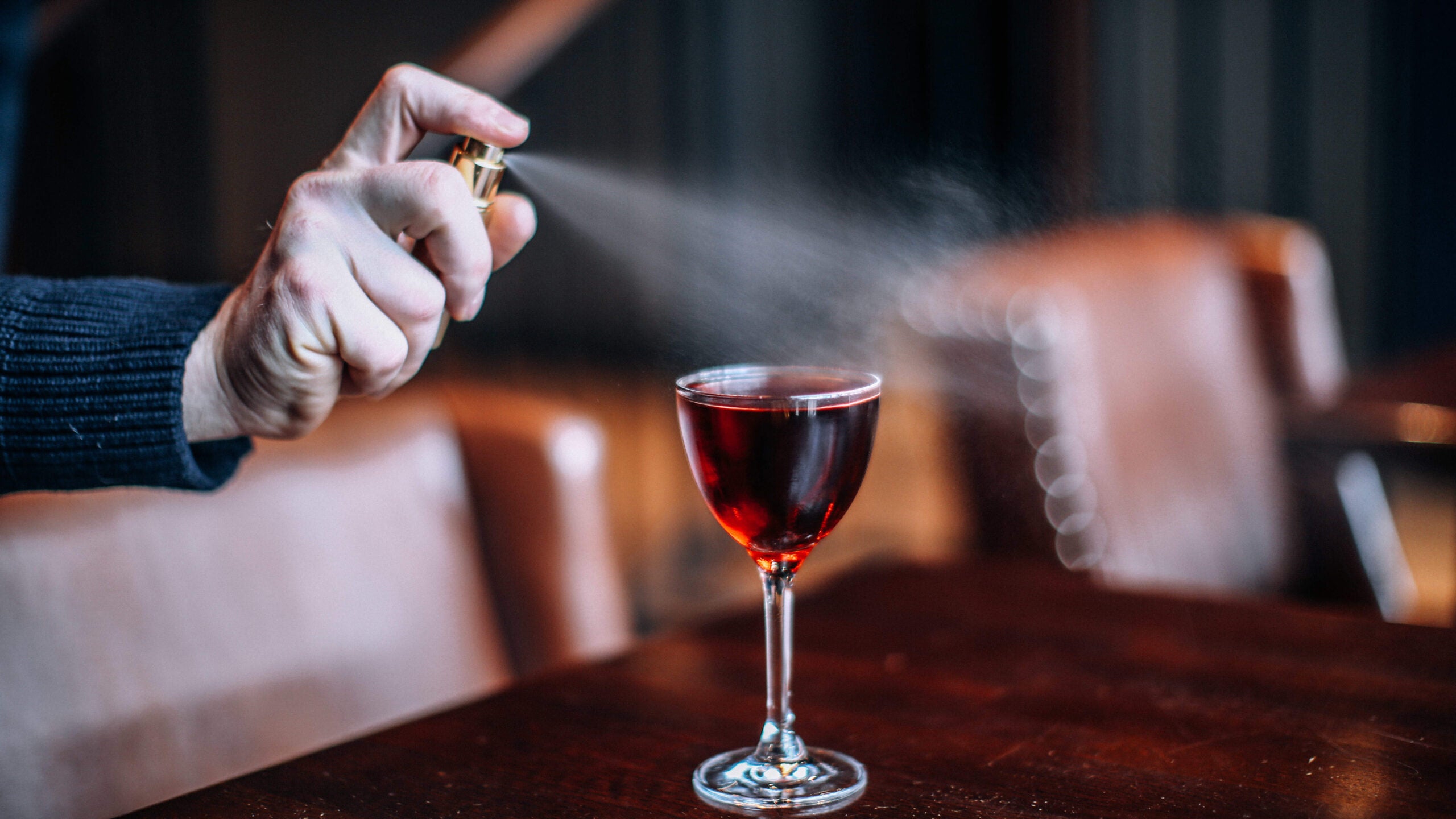 The Long Road at JW Marriott Venice Resort & Spa
5 oz vermouth rosso
75 oz Silk Road spiced campari
5 oz Batavia arrack
1 Spritz of benzoin resin mist
Ingredients for Silk Road spiced campari:
750 ml campari
4 ground turmeric (scant ¼ tsp)
1g black pepper (about 14 peppercorns)
1g cloves (about 14)
1g allspice
To create this cocktail, first prepare the Silk Road spiced campari. To do this, seal all the ingredients in a plastic bag and let the sealed bag swim in an 80°C water bath for two hours. Alternatively, you can macerate overnight. Remove the mulled campari from the plastic bag and strain the mixture through cheesecloth. Seal the liquid and refrigerate. Once the mulled campari is ready, pour it into a mixing glass along with the vermouth rosso and Batavia arrack and stir with ice. Strain the mixture into a chilled coupe glass. Garnish with a spritz of benzoin resin mist.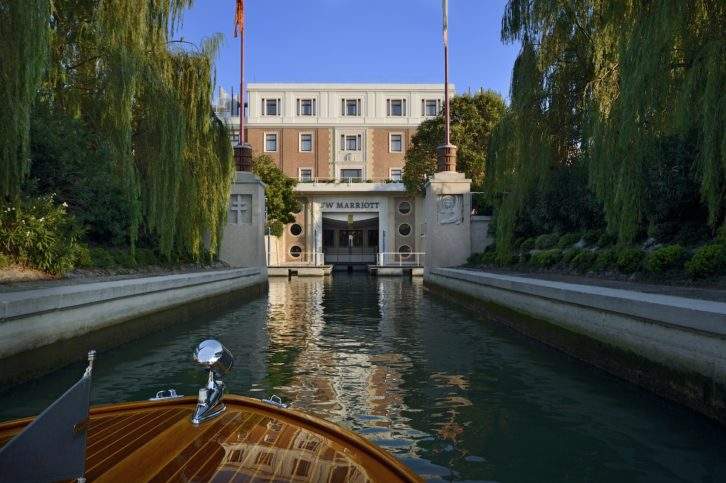 The Long Road was created by co-owner and beverage director of Columbia Room and 2016 Food & Wine Best New Mixologist, JP Fetherston, combining the spices commonly seen on the Silk Road that once funneled through Venice with benzoin resin mist. Derived from the bark of trees in the Styrax family, benzoin resin is distinguished by its vanilla and orange blossom aromas.
JP Fetherston will be making an appearance at the inaugural Venice Food and Wine Festival, which will be held at JW Marriott Venice Resort & Spa from May 3-6, 2018. The festival will host an impressive roster of chefs and culinary experts for three days of cooking demonstrations, wine tastings and culinary experiences. Set on its own private island, JW Marriott Venice is the ideal location for this culinary showcase.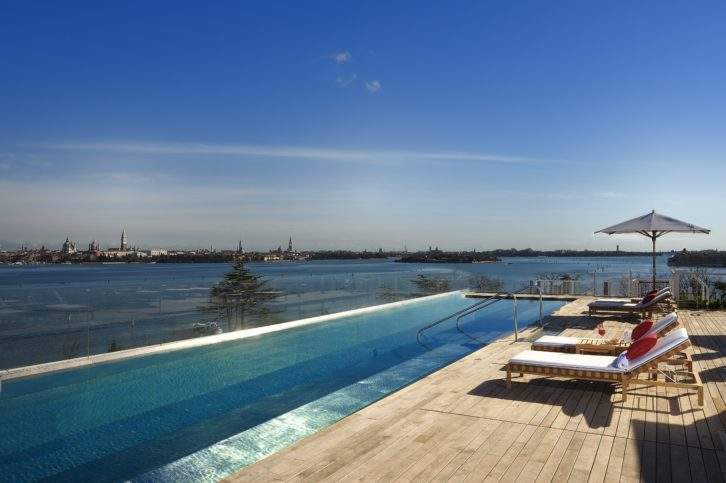 Among the chefs and wine experts participating in the festival is James Beard Award-winning celebrity chef, author, restaurateur and 2004 Food & Wine Best New Chef Scott Conant, James Beard Award-winning chefs Jonathan Waxman and Melissa Kelly, baker and founder of Flour Shop Amirah Kassem, award-winning Italian chef Caterina Ceraudo and 2002 Food & Wine Best New Chef and James Beard Award-winning chef and restaurateur Fabio Trabocchi, along with the Michelin-starred chef Giancarlo Perbellini and chef Federico Belluco of JW Marriott Venice Resort & Spa's Michelin-starred Dopolavoro restaurant.
Further details will be announced closer to the festival date. Tickets can be purchased by going over to jwvenicefoodandwine.com.