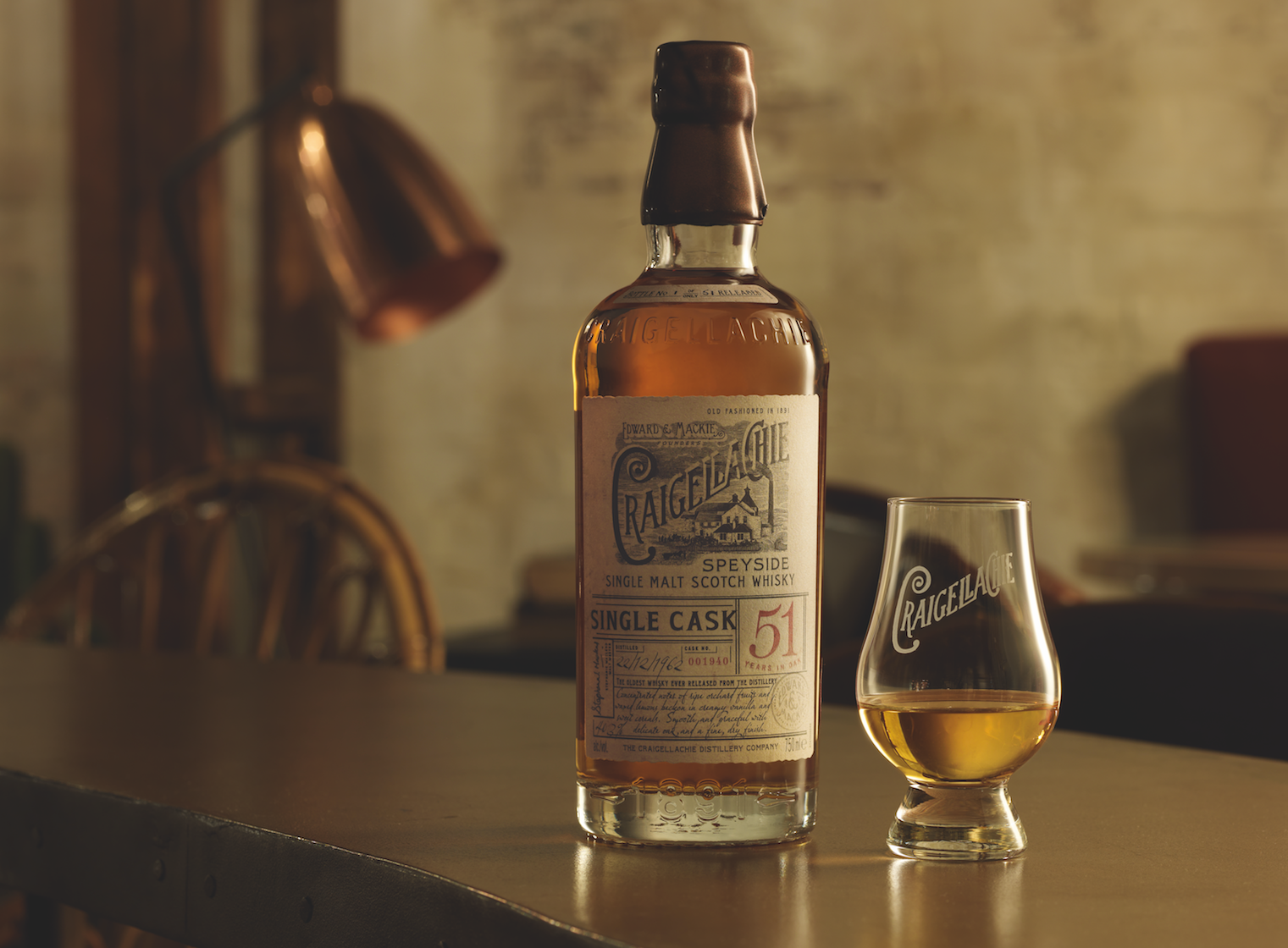 Craigellachie Single Malt Scotch Whisky from Speyside in the middle of Scotland is quite unusual compared to other whiskies from this region – while many are known for a fruity aroma and floral notes, Craigellachie is oily, waxy and robust. There are five expressions total in its portfolio: the 13 Years Old, 17 Years Old, 23 Years Old, 33 Years Old and the 51 Year Old.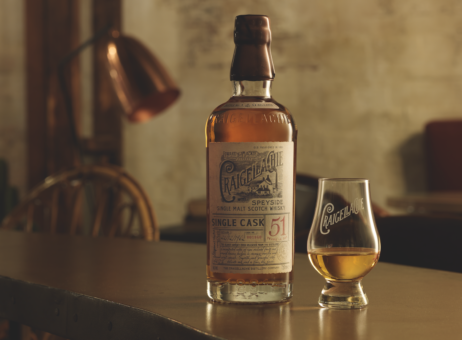 The most recent expression, Craigellachie 51, is unique in the sense that it's completely uncollectible and not one bottle will be sold. However, from May 7 to 9, the brand will host a pop-up called Bar 51 in New York City's SoHo neighborhood. As of Friday, Craigellachie's Bar 51 pop-up is open online to enter. From this online drawing, only 150 people will be selected on April 27 to visit the space. Right now, it's at an undisclosed location until the night of the event.
Each lucky patron will taste all five of Craigellachie's expressions in one sitting and be one of only hundreds of people to have a delicious dram of the limited-edition 51 Year Old (which was first casked in 1962 and made using coal-fired stills). To say this is a once-in-a-lifetime opportunity is an understatement. Only nine bottles of the total 51 will be sent to the US for press purposes only (bottles will not be sold to individuals or in bars other than Bar 51's short duration).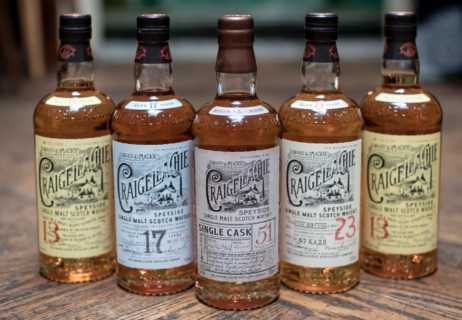 Bar 51 will house only six seats at the bar and those who enter will get the chance to bring one other person along with them. From now until April 27, sign up via the website.
"It's very uncommon for a Scotch whisky this rare to be given out by the dram and shared with enthusiats at this large a scale," said Judd Zusel, Vice President & General Manager of Incubation Brands at Bacardi Global Brands. "We hope whisky appreciators will be as thrilled at the prospect of trying our latest expression as we are to share it.