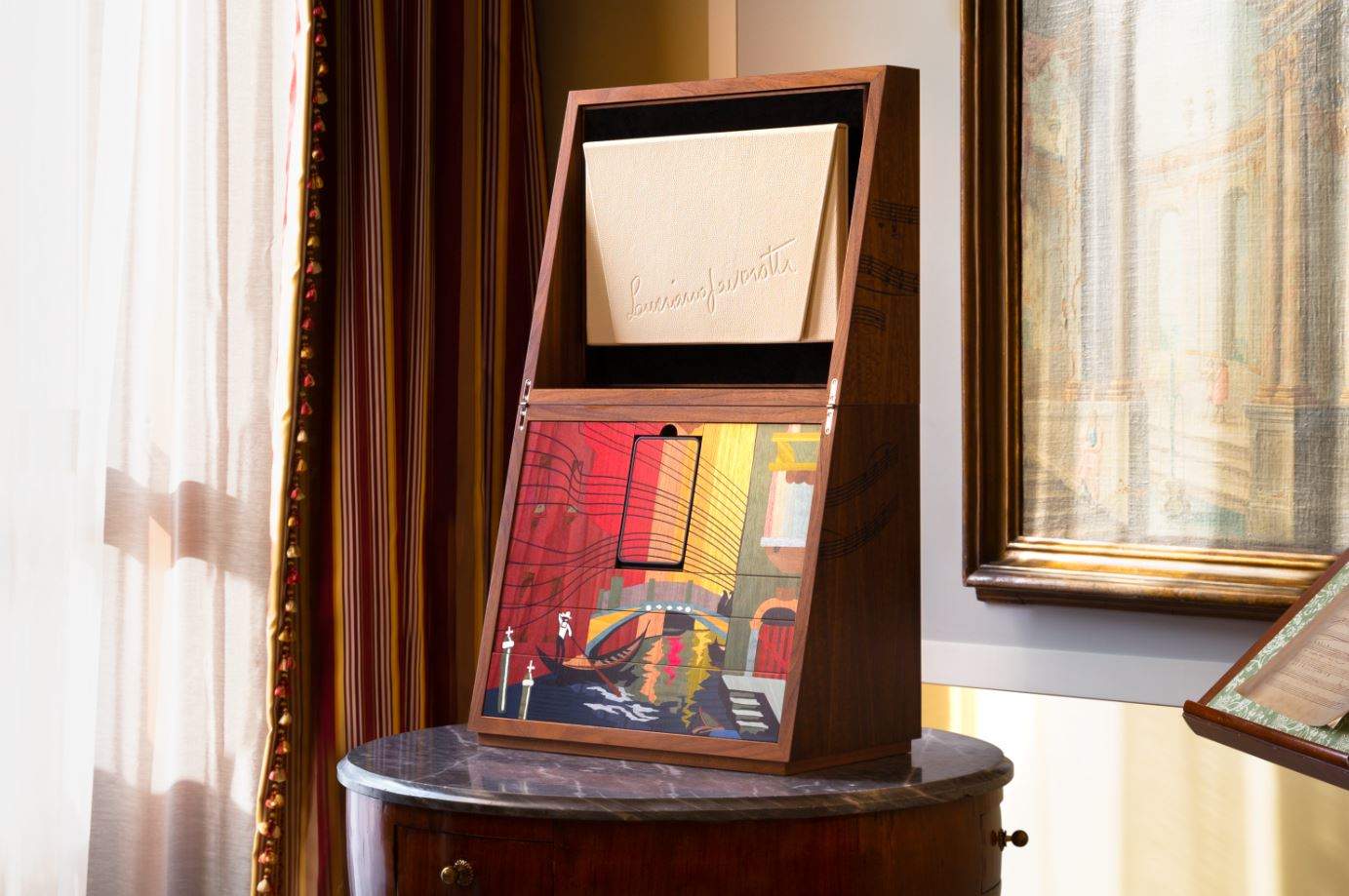 By Thea Halstead
This story originally appeared in the May/June 2018 issue of Elite Traveler.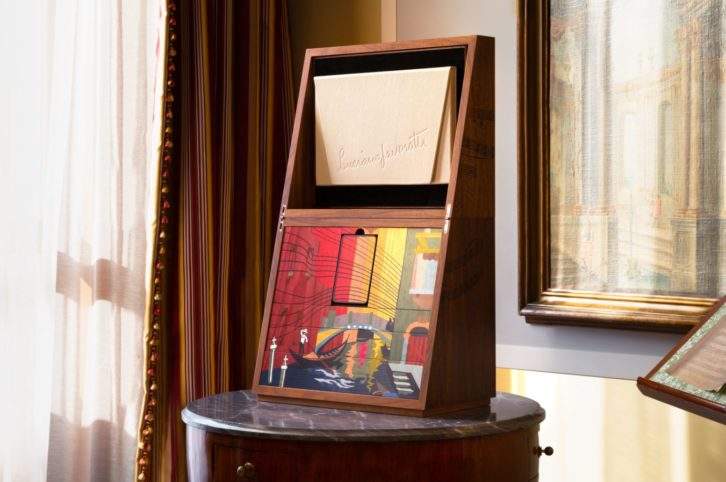 To celebrate and encapsulate the life of someone as kaleidoscopically colorful and universally revered as Luciano Pavarotti was always going to be a labor of love. And the team at Decca Luxe has certainly poured its heart and soul into the Luciano Pavarotti Life in Art Masterpiece. Only 10 of these collector's items will be created. Each one is painstakingly handcrafted in the UK over 14 weeks by the artisans of Linley.
To call the piece a music cabinet would be a disservice to the artistry and depth of thought that has gone into its creation. The Masterpiece is unique in its hybrid nature, which combines furniture design, music collection, cutting-edge technology and a working painter's set. The highlight of the Life in Art Masterpiece is a music art cabinet in figured fumed eucalyptus, featuring external musical-notation detailing and internal marquetry inspired by one of Pavarotti's paintings. An interactive multimedia interface provides access to the Maestro's entire catalog with Decca Records, spanning 130 hours of audio.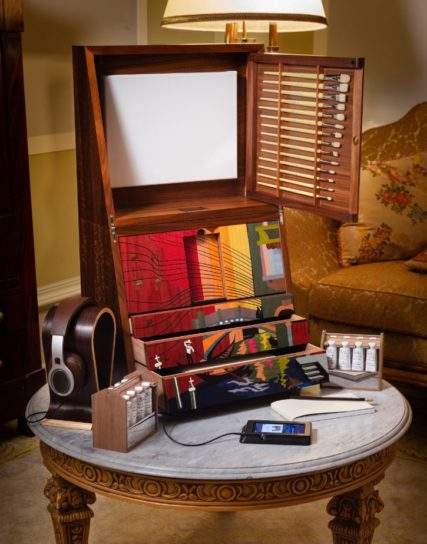 Dive deeper into this treasure trove and you'll find 10 rare prints of his paintings discreetly housed in the lid. Nestled in a hidden compartment is a complete set of Winsor & Newton painter's oils and brushes with a color palette reflecting Pavarotti's paintings. A coffee-table book comprising a biography of Pavarotti and a behind-the-scenes look into the making of the cabinet completes the experience.
These will be sold by invitation only and are the first in a series of collectibles honoring the life's work of some of the greatest musicians in the world. We can't wait to discover who is being celebrated next.
From $95,000. Contact Mark Heath, director, +1 917 793 9636 or +44 203 932 6878, pavarotti@deccaluxe.com, deccaluxe.com